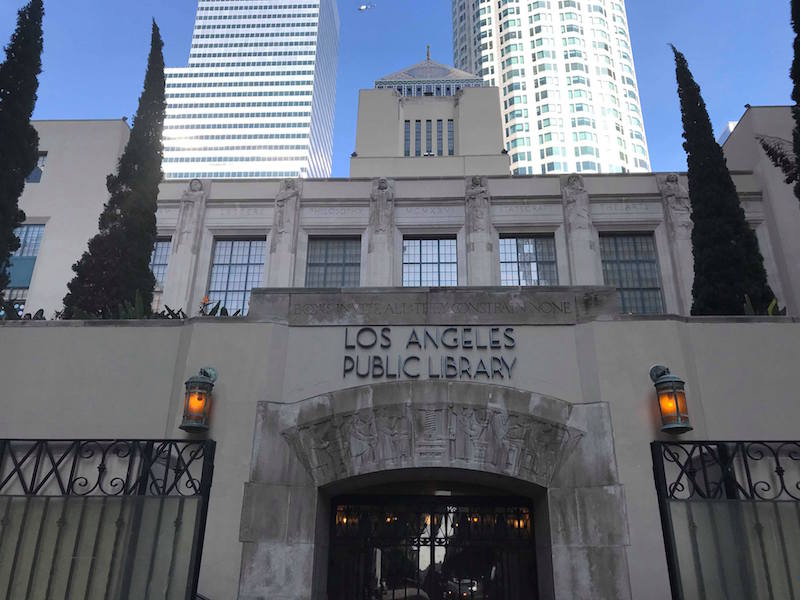 There's no doubt that we're all living through a historic time. Part of the responsibility of living through this history is maintaining an accurate account of what's happening now so that future generations can know it, study it, and learn from it. The Los Angeles Public Library (LAPL) is asking Angelenos to help document life in L.A. during the COVID-19 pandemic. They call it the "Safer at Home Archive."
LAPL asks locals to submit materials that "tell the story of COVID-19 and its impact on different facets of your life." This broad request could take many creative forms, such as photographs, drawings, diary entries, poems, or paintings. It could also include different types of correspondence, including letters or emails. The goal is to document a range of experiences specific to the pandemic, whether it's showing the stresses put on essential workers, changes in daily routine, the experience of telecommuting, or other adaptations in behavior required by physical distancing.
You can submit your digital contributions to this page. Along with the file attachment, you'll have to fill out a short questionnaire and digitally sign a consent and copyright release form.
The library will curate the submissions and then make them available to the public through TESSA, its online special collections portal.
If you have questions about the project or how to submit, you can email the Digitization & Special Collections department at [email protected]