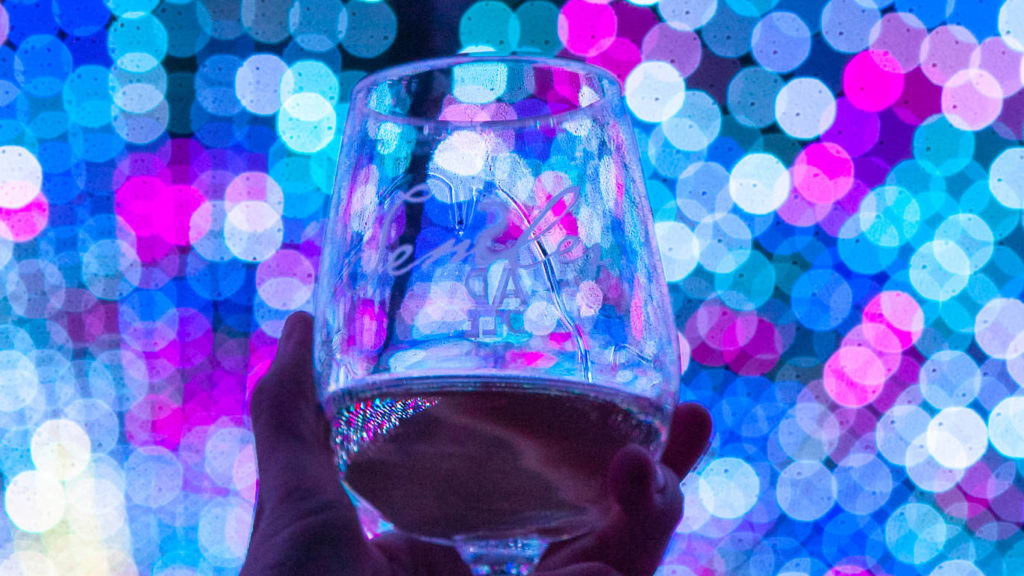 Do you like your Riesling spine tingling? Your vino, screamo? Well if you've ever wanted to enjoy a luxurious, pastoral wine tasting tour and safari while also living in measured terror, then Malibu Lights: Haunted Nights tour is right up your alley.
The Halloween edition of the uber-popular Malibu Wine Safaris promises "otherworldly dimensions, haunted forests, psychedelic sci-fi tunnels and beyond," attractions that sound equal parts haunting and picturesque, like watching a scary movie under the northern lights. This sounds like an instagrammer's dream; your story will be the envy of all your friends.
It all goes down at the famed Saddlerock Ranch, where you'll ride in a truck to elegant tastings peppered with the occasional spooky encounter. Make sure you hold those glasses by the base, not by the stem! Wouldn't want to spill your cab during a jump scare.
Tours are 21+ and run you $55 for 90 minutes and six tastings. If you want a little more time on this haunted ChardonnHAY ride, there's a $75 deluxe option that includes an extra tour stop and two tastings.
These tours run Oct. 4 thru Nov. 3 on select Thursday through Sunday dates. Tickets are available here.
---
The Best Things to do in L.A., straight to your inbox! Sign Up For Our Email List And You Receive...
- Two emails a week, Monday AM and Thursday AM.
- Monday: The best of the week ahead. 30+ ideas.
- Thursday: What to do this weekend. 30+ ideas.
- Occasional emails with special offers and messages from promotional parters.
- Optional emails for daily to-dos, travel tips, food recommendations, and deals.
Basically, just think of us as your friend making some fun suggestions for what you might like to check out this day or week or month in L.A. Sign-up in the form below to join over 66,000 Angelenos who already subscribe!
NOTE:
If you already receive our weekly newsletter and want to update which additional emails you receive, simply click 'update subscription preferences' in any email we've sent you to change your subscription settings. Remember, per our 
privacy policy
, we respect the fact that you're trusting us with your personal info and will never share your email information.
---