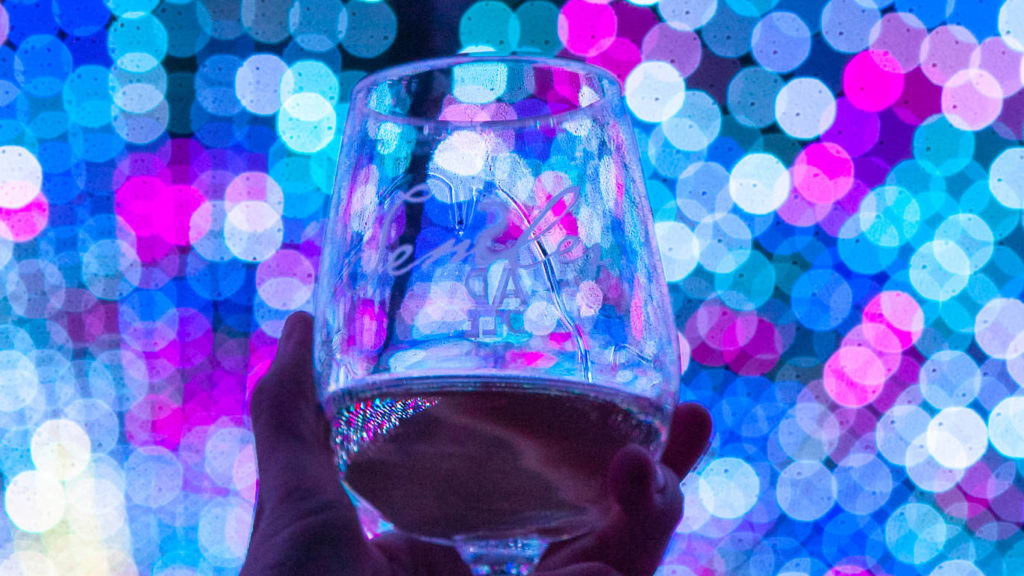 Do you like your Riesling spine tingling? Your vino, screamo? Well if you've ever wanted to enjoy a luxurious, pastoral wine tasting tour and safari while also living in measured terror, then Malibu Lights: Haunted Nights tour is right up your alley.
The Halloween edition of the uber-popular Malibu Wine Safaris promises "otherworldly dimensions, haunted forests, psychedelic sci-fi tunnels and beyond," attractions that sound equal parts haunting and picturesque, like watching a scary movie under the northern lights. This sounds like an instagrammer's dream; your story will be the envy of all your friends.
It all goes down at the famed Saddlerock Ranch, where you'll ride in a truck to elegant tastings peppered with the occasional spooky encounter. Make sure you hold those glasses by the base, not by the stem! Wouldn't want to spill your cab during a jump scare.
Tours are 21+ and run you $55 for 90 minutes and six tastings. If you want a little more time on this haunted ChardonnHAY ride, there's a $75 deluxe option that includes an extra tour stop and two tastings.
These tours run Oct. 4 thru Nov. 3 on select Thursday through Sunday dates. Tickets are available here.