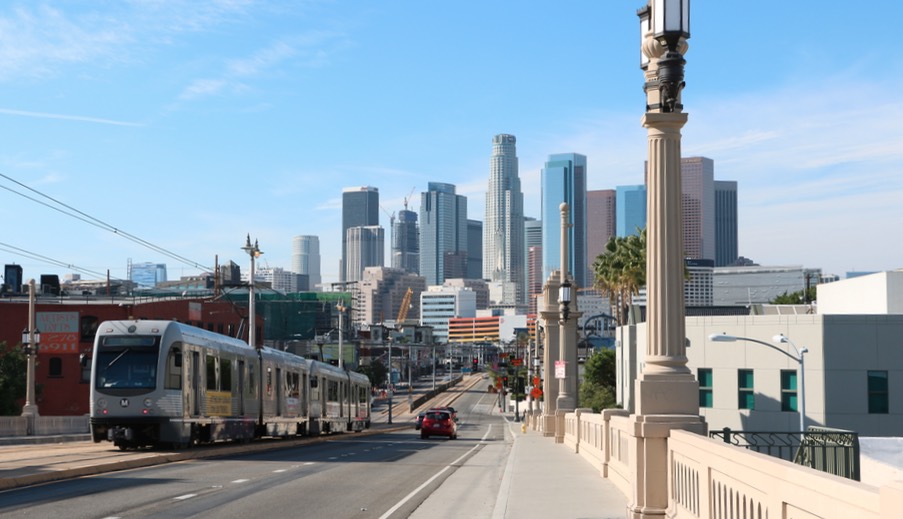 Beginning today, all Metro buses and trains are running on a modified Sunday schedule every day of the week.
According Metro's news blog, the system will still be providing bus and rail transit options for all communities currently served. However, the reduced weekday schedule will provide a more predictable daily timetable for all riders, as well as decrease service to meet current ridership levels. Earlier this week, the L.A. Times reported that Metro bus ridership has fallen 65% and rail ridership is down 75% since the pandemic started.
The modified schedule means that on weekdays, the majority of trains will run every 12 minutes between 6 a.m. and 6 p.m. and every 20 minutes at other times. Last trains leave terminal stations around midnight.
On weekends, Metro buses and trains are to run on their normal Sunday schedule. Additionally, there will be some Rapid, Express, and Local buses in operation on weekdays that do not normally operate on Sundays.
Further service adjustments may be made in the coming weeks, and Metro will continue monitoring ridership as the new schedule rolls out.
Metro recommends riders board rail transit no later than 10:30 p.m. As an alternative, they may consider The Owl Bus Network.
You can find the complete list of schedule changes and timetables on Metro's website.