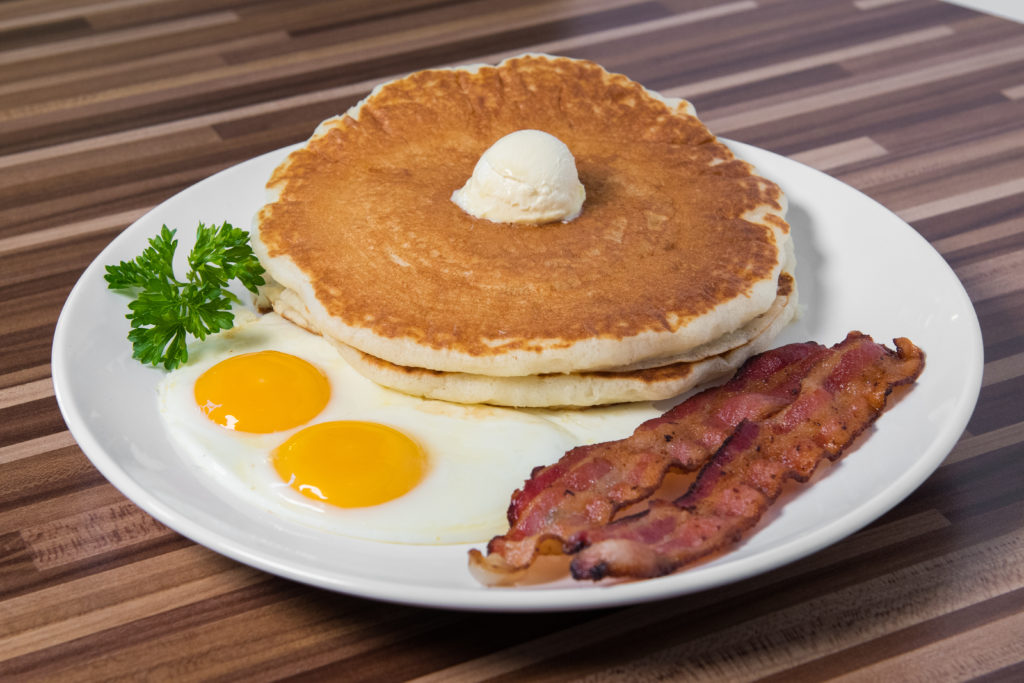 It's been 70 years since Norm Roybark opened his first namesake diner. While the original Sunset and Vine Norms is long gone, the diner chain has expaned all over the Southland. For one morning this month, all 19 Norms will mark the 70th anniversary with a 70-cent breakfast special.
On Wednesday, October 23, from 6 to 9 a.m. you can order the 70-cent breakfast special featuring a few diner favorites; 2 pancakes, 2 eggs done any style and a choice of 2 pieces of bacon or sausage.
However, that's not the only way Norms is celebrating its 70th. For the first time ever, the chain will sell merchandise. The exclusive line of shirts, hats, mugs and plastic drink cups feature an illustration of Norms' iconic La Cienega Boulevard flagship restaurant.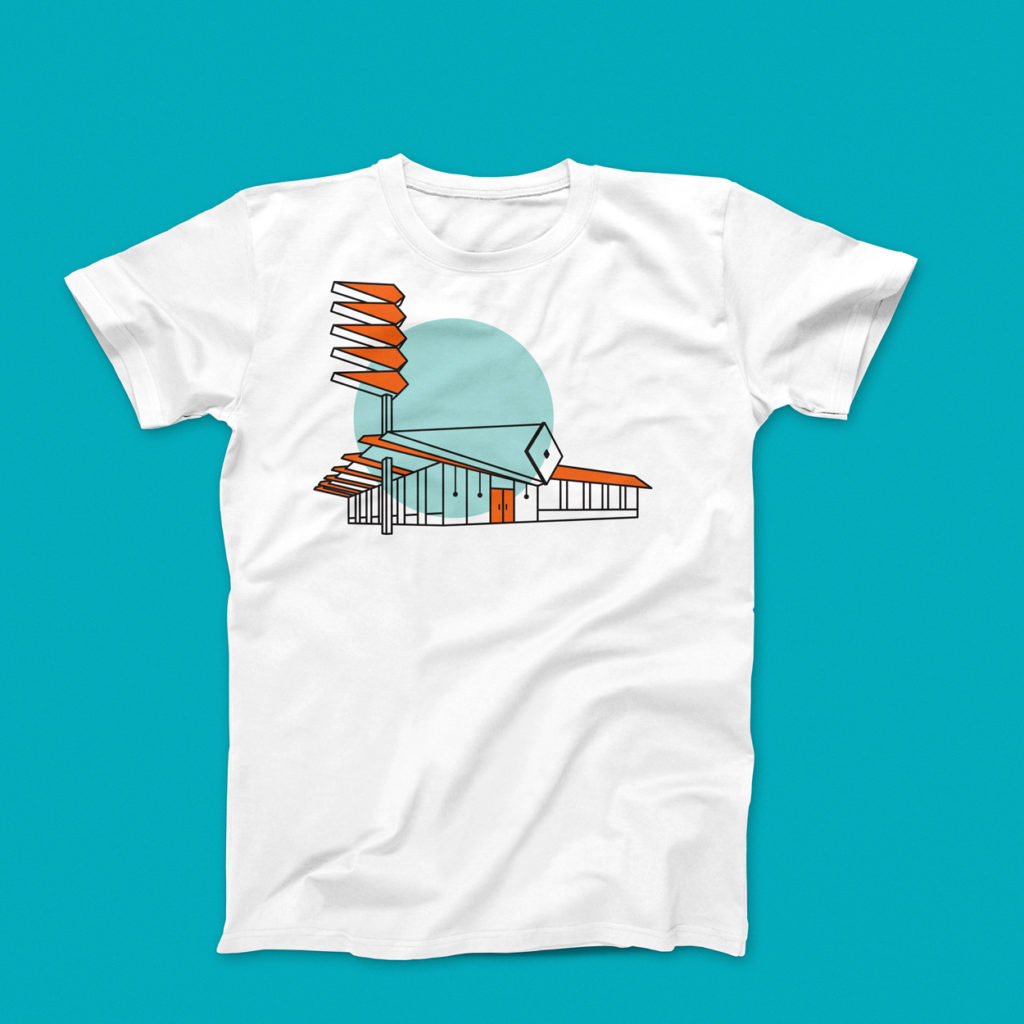 The La Cienega location is a classic example of mid-century googie architecture, and it was named a Los Angeles Historic-Cultural monument in 2015.
Savvy viewers will recognize the building's appearances in tv shows like Men Of A Certain Age and Bosch. The quintessential L.A. hangout has even infamously been the subject of fine art in Ed Ruscha's 1964 painting Norms La Cienege on Fire.
The new Norms merch will go on sale October 14. You can use this store locator to find the nearest location to you.