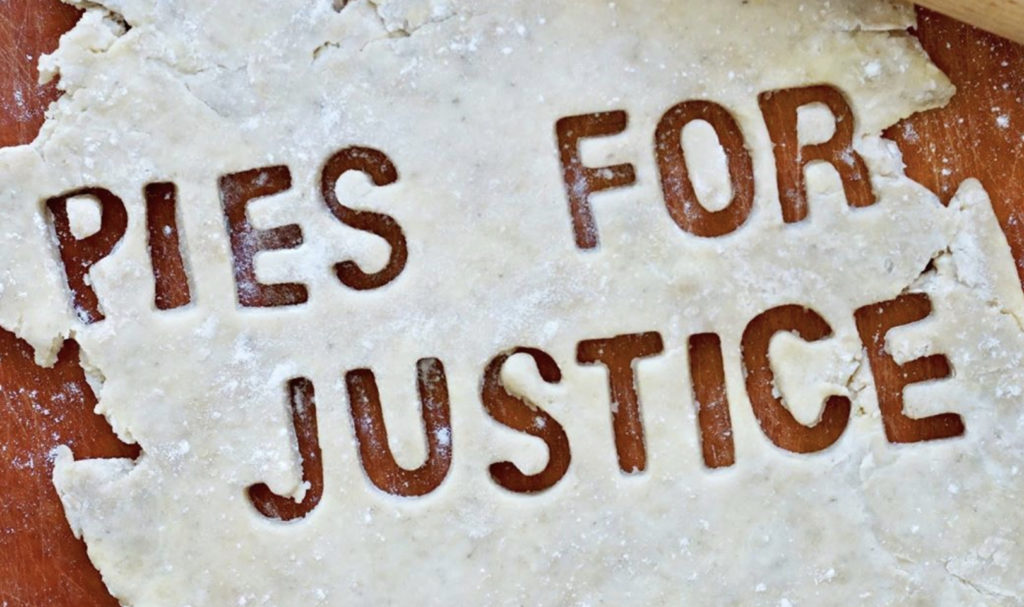 Pies will take center stage this Friday when Los Angeles chefs, bakers, and food personalities lend their skills to Pies For Justice. The one-day virtual bake sale will raise funds for Black Lives Matter Los Angeles and The Gathering for Justice.
Pies for Justice is organized by Gather for Good. They expect over 200 pies, both sweet and savory, from over 50 chefs to appear in the online bake sale. The public will get the chance to purchase them on June 19 starting at 9 a.m. All pies are first-come, first-served and 100% of the proceeds will go directly to both organizations in their fight for racial justice.
Participating restaurants include n/naka, Birdie G's, Dulan's Soul Food, A.O.C, Providence LA, All Time, Sqirl, Cake Monkey, Rustic Canyon, and more. Evan Kleiman from KCRW's Good Food and award-winning chef Sherry Yard will also be baking for the event.
Pies For Justice takes place on Juneteenth, a significant day in history often celebrated as the one true independence day for African Americans. On June 19, 1865, General Gordon Granger of the Union Army arrived in Galveston, Texas to demand that slaves be set free. Texas was one of the last states to hold onto its slaves, despite President Lincoln signing the Emancipation Proclamation in 1863.
On Friday, June 19, visit the Pies for Justice page here to select a pie (or two) for this deliciously worthy cause. You can pick up your pies on June 20 between noon and 3 p.m. Each chef will contact buyers with specific pickup instructions after purchase.