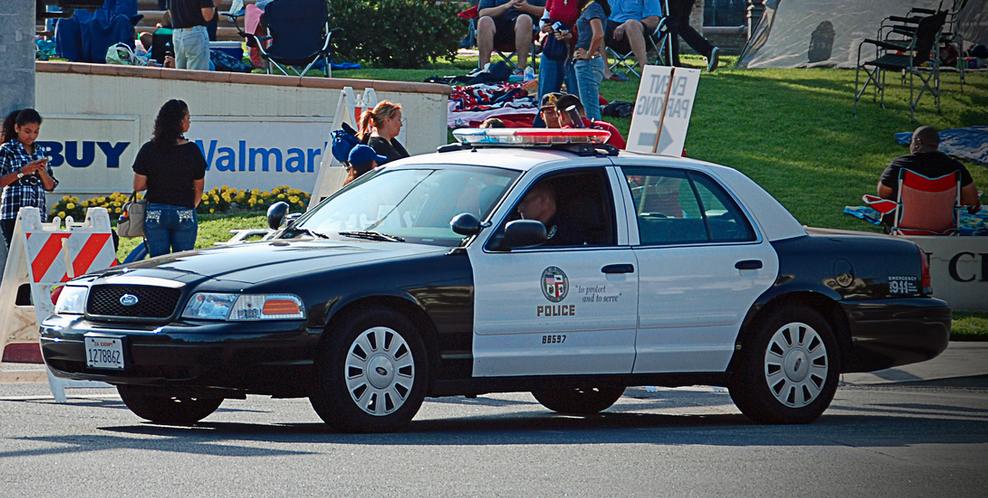 Today, L.A. City Council unanimously voted for the development of a crisis response plan that would send non-violent service calls to non-law enforcement agencies instead of police, KTLA reports.
The motion, presented by Councilmembers Wesson, Martinez, Blumenfield, Harris-Dawson, Price, and O'Farrell, comes as many cities are rethinking how policing should work and what responsibilities officers should have. 
"The first step the City of Los Angeles can take to reimagine public safety is to develop a systemic crisis-response plan to directly connect people in need to City, County or community-based service providers and replace law enforcement presence in non-violent, non-criminal situations with a range of unarmed service providers including medical professionals, mental health workers, homeless outreach workers and other unarmed professionals with specialized training," the motion reads. 
The motion instructs the city's Chief Legislative Analyst and Administrative Officer to work with the LAPD, Los Angeles Homeless Services Authority (LAHSA), the L.A. County Department of Mental Health, and other relevant agencies to develop the model. The motion also points to CAHOOTS, a similar program in Eugene, Oregon. 
CAHOOTS stands for Crisis Assistance Helping Out on the Streets, and it's a partnership between Eugene's police and the White Bird Clinic.
Clinic coordinator Ben Brubaker told NPR that when 911 or non-emergency calls have a "strong behavioral health component" or seem like the police aren't needed because the call doesn't involve a legal issue or threat of violence, the call will be rerouted to them. A medic and a crisis worker will respond together. They'll assess the situation, help if they can, or call for a higher level of care or service if that's what's needed. Brubaker said White Bird now responds to over a fifth of all 911 calls.
Many people who criticize these kinds of policies think unarmed social workers can't handle potentially volatile situations. But social workers are trained in de-escalation, which means they're good at turning potentially hostile situations into calm ones. Of the 24,000 calls White Bird has responded to, Brubaker noted police backup was only called for 150 times.
Moreover, law enforcement is often on board with plans like this that would take some of the work off of their plates. LAPD Officer Robert Harris is the director of the Los Angeles Police Protective League. He told L.A. Daily News that union officials have been talking about a program like this for "a long time" and that he's "glad it's being talked about more robustly now."