Pikachu! I choose booze! The wildly popular touring pop-up Pokébar rolls into Hawthorne during the first two weekends of September with a collection of interactive games, themed cocktails and hip tunes. It all goes down at the cavernous Common Space Brewery, and boy is it well-curated (could be a great opportunity for turnt team building). 
Entertainment abounds at Pokébar. You'll find trivia, card battles, action stations, and huge interactive games where players stack points and evolve their Pokémon. The team with the most points? Well they win the whole shebang, which means prizes and unending glory. Or at least a good Instagram story. But seriously there are prizes. 
The bar will be divided into seven regions, each session stuffed with two hours of hunting, battling and catching time. There'll also be a costume contest, Pokémon trivia and division winners for every session. You get a prize! You get a prize! You get a prize!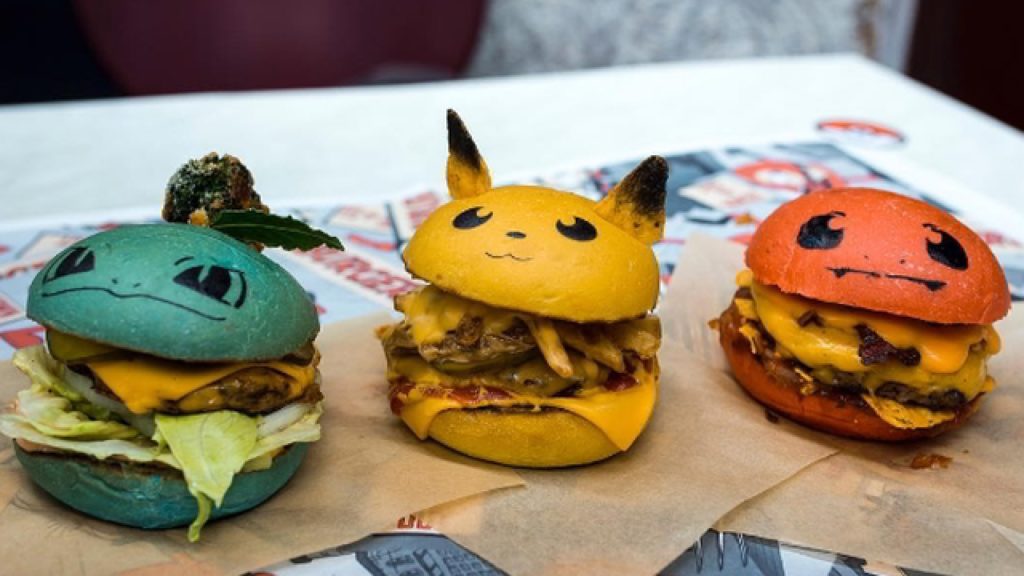 A $55 general admission ticket gets you a Pokémon-themed burger a themed drink, and the burgers look like your favorite characters (see photo above).
It's all ages, but minors under 18 have to be with an adult. Tickets are will probably go fast, this being an international sensation and all, and are sold on a first-come-first-serve basis.
Available dates are September 7-8 or 14-15 with GA tickets offering timed entry on a single date. Act now before they're… PokéGone. 
Grab more info and get links to tickets at thepokebarpopup.com.