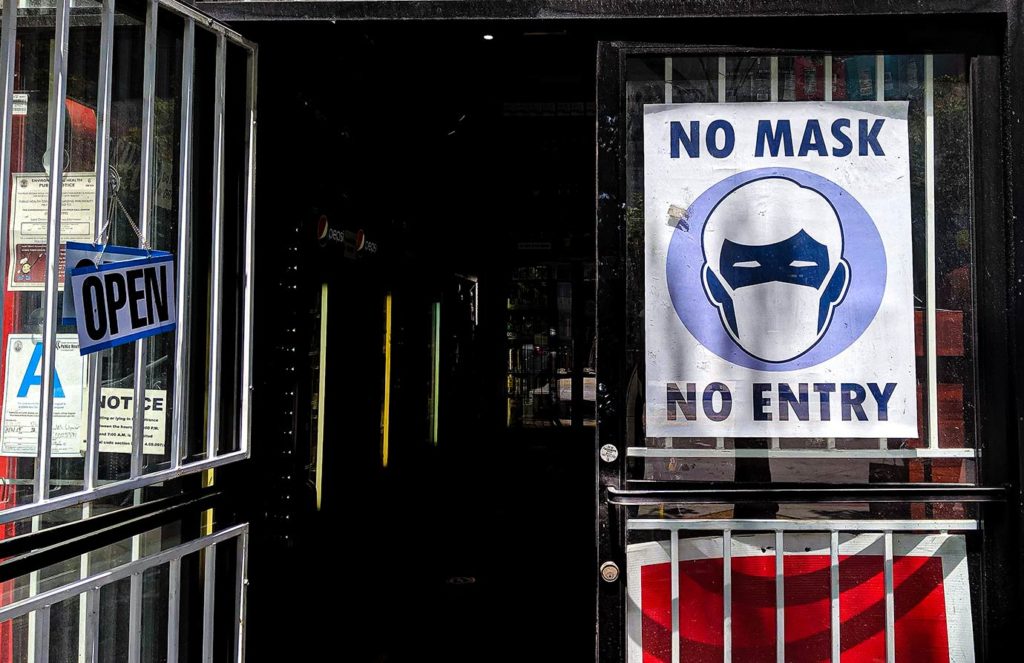 Today, Public Health Director Dr. Barbara Ferrer announced three "new Cs" to help slow the spread of COVID-19.
The first so-called "three Cs" were things we should avoid: crowds, confined spaces, and contact with others outside of our household.
These new Cs are things we need:
Compliance: This applies to both individuals and businesses. Basically, if you're an individual, it means you wear your face covering in public, maintain social distancing, wash your hands frequently, avoid gathering with others, and clean high-touch surfaces often. If you're a business, you comply with the public health orders to protect employees and customers. 
Ferrer admitted that one of the biggest challenges is how information changes because this virus is new.
"I'm the first to admit how wrong we were when we thought there wasn't a lot of asymptomatic spread and when we didn't think that masking up…was going to afford a lot of protection," she said. 
But now we know, so masks it is.
Containment: This applies to testing, especially among the hardest-hit communities, and contact tracing. Contact tracing ensures those who are positive or are exposed know to self-isolate or quarantine to avoid spreading the virus. Recently, the County decided to offer a $20 gift certificate to residents who complete the full contact tracing interview (which takes about an hour). That three-week pilot program starts next week.
Collaboration: This applies to alignment across county and state lines to ensure unity in communication to the public and reopening strategies and uninterrupted supply chains for PPE and testing supplies. For example, if Los Angeles does one thing but the city of West Hollywood does another, that could get confusing. (Like it did with the curfews in late May and early June.)

"This virus knows no borders," Ferrer said. 
Health officials believe that these strategies, if implemented, will help curb the spread of COVID-19 and prevent the city, county, and state from having to roll back any more that we already have on reopenings.
"We've bent the curve before. Now we're armed with a lot more information about this virus and what hampers it," Ferrer said. 
Today, the County reported 2,039 new cases and 17 new deaths. The positivity rating is currently 9%. Cases continue to rise among younger individuals, with the sharpest uptick in those 18-29.