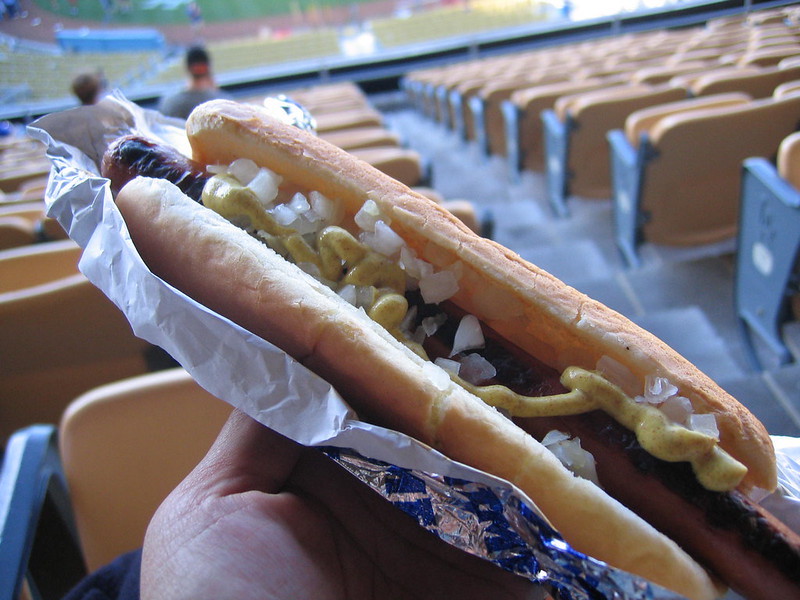 Dreaming of summer nights at Dodger Stadium, chowing down on a Dodger dog while watching the boys in blue? Well, we're not here to tell you that's going to come back any time soon. But, starting later today, you can have stadium staples delivered straight to your house (if you live in the delivery radius).
Home Plates is a new food delivery service from The Dodgers, Postmates, and Home Team Kitchens. To order, you'll have to log into Postmates, then find Home Plates. Right now, delivery is available for Hollywood and West Hollywood with more neighborhoods available in the future, the L.A. Times reports.
The menu includes a classic, 10-inch Dodger Dog, an all-beef Super Dodger Dog, garlic fries, nachos served in a plastic Dodgers helmet, and more.
You can pair your meal with a live game, where teams play without an audience—unless you count the fan cut-outs that line the bleachers.
Dodger Stadium isn't the only L.A. landmark to offer its cuisine at home. You can also get dinners and wine to-go from the Hollywood Bowl.