If you've got some extended outdoors activities planned this weekend, you may want to reconsider. Or, at the very least, make sure to bring buckets of sunblock and gallons of water.
Forecasts are calling for temperatures approaching the triple digits for much of L.A. county this weekend, potentially breaking records in some regions.
The heat wave will get into full gear on Sunday when the temperature is currently forecasted as 100 degrees downtown. Monday and Tuesday are supposed to be even hotter, and then Wednesday should see a little bit of relief with a temperature decline.
It's always good to keep in mind with the extreme heat any pets, elderly relatives, or anyone else who might need special consideration and/or attention.
And if you're looking to get some relief for yourself, here's a few ideas on how to beat the heat:
Visit one of L.A.'s air-conditioned museums
Take a load off at one of L.A.'s best bookstores
Cool down with some ice cream from Scoops
Hit up one of the beaches in Malibu
Oh, and here's a handy inforgraphic that you might find useful when dealing with the heat this weekend: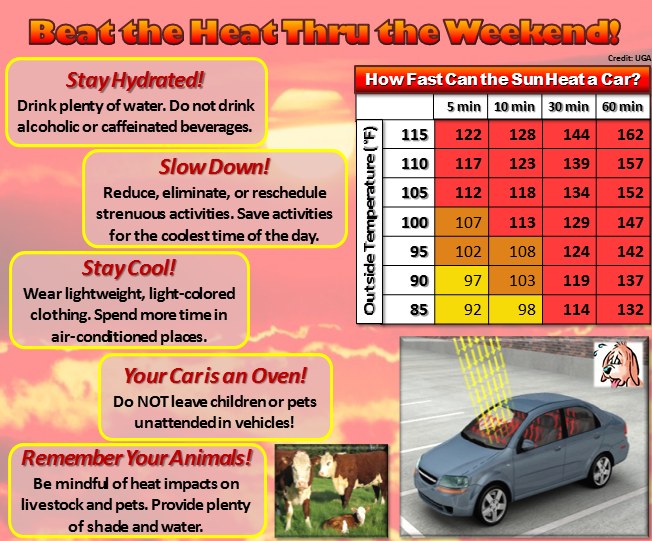 Stay frosty Los Angeles!