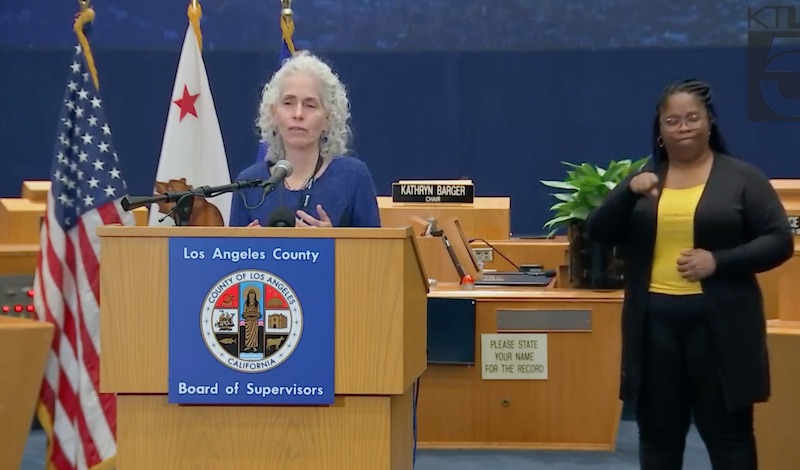 It may not come as a surprise to anyone who's been tuning in to the state, county, and city briefings, but the County of Los Angeles has officially extended its Safer at Home order to May 15. Previously, the order was to be in effect through April 19. As a reminder, this order means all non-essential businesses are closed, you're not allowed to gather, and you shouldn't leave your house for non-essential purposes. All employees at essential businesses—as well as customers of those businesses—must also wear facial coverings.
According to County officials, the order isn't being extended because it's not working, but because it is. However, we have to stick with it for now.
"Because everyone here is doing their part [and] because people are heeding the directives, we have, in fact, seen what we now can confirm is, in fact, the flattening of the curve in a way that's actually saving lives and allowing us to have a chance at making sure that our healthcare system remains able to serve all who need care," L.A. County of Public Health Director Barbara Ferrer said in today's briefing. "But because there are so many people that are infected in L.A. County and because there is still so much spread, we have to continue to keep ourselves physically apart from each other during the next few weeks."
The County referred to a model that offers three outcomes. If we all went back to normal, the model predicts that 95.6% of L.A. County residents would become infected by August 1. If we keep doing what we're doing, the model predicts 30% of us could become infected. And if we implemented even stricter social distancing, we could see as little as 5%.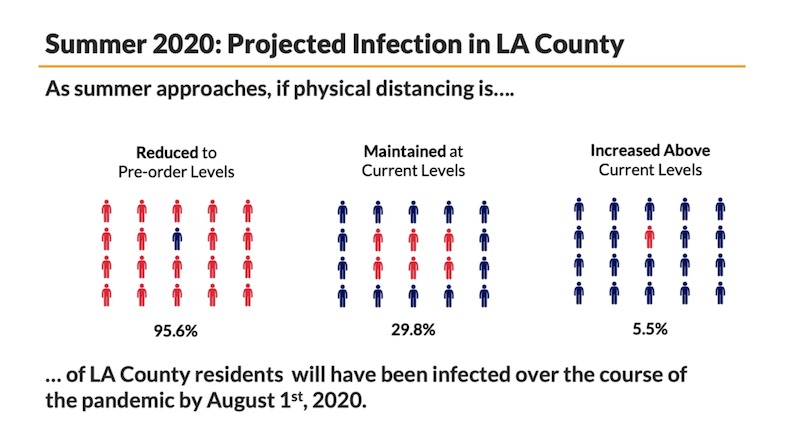 The County's data also noted that even though physical distancing and public health directives have helped, we may need to implement still "more effective measures." The key is to not overwhelm our hospital system's capacity so that those who need care can get it.
As of today, there are currently 8,430 confirmed cases of COVID-19 in L.A. County and 241 related deaths. You can see a breakdown by area here.