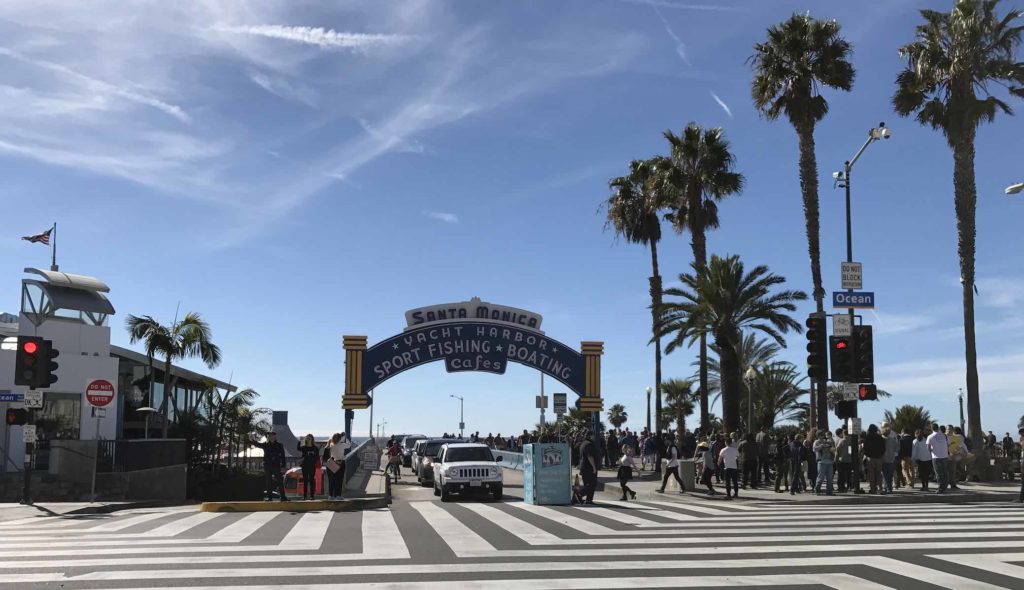 The City of Santa Monica will now issue citations to people who fail to follow the state's Stay at Home order and L.A. County's Safer at Home order. Violating these orders is now considered a misdemeanor and may be enforced by the Santa Monica Police Department, according to a release from the city. This decision follows a weekend of packed beaches and parks, despite the order to slow the spread of COVID-19 through social distancing.
"Our first priority is to remind and educate the public when they are not following our local orders," City Manager Rick Cole said via the statement. "However, it's important for people to know that our local orders include the ability to fine individuals and businesses that do not abide voluntarily."
Anyone violating the orders may receive a $100 fine for the first violation, a $250 fine for the second violation, and a $500 fine for the third. You could also be fined if you're a landlord who disobeys the temporary moratorium on residential and commercial evictions ($1000 per violation) or a nonessential business that refuses to close. 
Following the orders does not mean staying indoors at all times. Per the orders, you are still allowed to leave the house for necessities, such as purchasing groceries or picking up medications. You can also still go on walks, runs, and bike rides. What you can't do is gather or form crowds. You must keep at least six feet between you and people outside your family or household.
You can read the order for yourself here. (Note: The City of Santa Monica's website has had a few technical difficulties this morning.) Those with questions can call (310) 458-8400 or email [email protected]