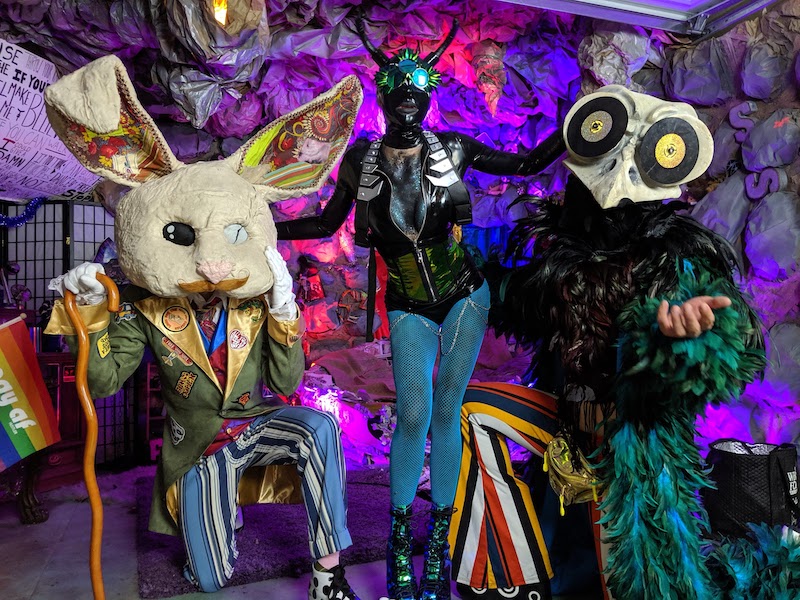 Times are strange. Perhaps you would like to send someone a strange, singing telegram. It's very physical distancing-friendly and they come with masks on. Disco Dining Club—L.A.'s multi-course, hedonistic supper club—launches this new offering Saturday, June 27. 
Using performers from the band Some Cult, DDC will send a singing telegram to the address of your choice. You just have to choose a time slot and someone will be in touch within 24 hours to discuss your musical selections. Add a bottle of rosé for $25. 
You should know that these telegrams will not be the fresh-faced crooners of yesteryear. They look more like macabre candidates on the Masked Singer, or perhaps residents of a post-Apocalyptic dystopia in a B-movie I would definitely watch.
A portion of all proceeds will benefit Wholesome Wave, a non-profit that works to secure healthy, local foods for underserved communities. The rest goes directly to the performers. 
You can book now for Saturday, June 27 from 5-8 p.m. for central and West L.A. locations. Prices start at $75. DDC has a few other at-home options, including a "petals and poppers" package. See more here.