During a ten day stretch this March a group of architects, designers and artists will transform historic, hidden spaces within downtown Los Angeles into a unique experiential event for visitors and residents to discover and enjoy.
It's called SKYLINE 2016 and it posits itself as a showcases of interactive, public art installations meant to embrace the evolving nature of L.A.'s ever-changing cultural landscape.
A total of ten installations will be spread out across four different neighborhoods of DTLA including the Financial District, Historic District, and Arts District.
SKYLINE highlights unique architectural spaces that may normally be inaccessible to the public including rooftops, private courtyards and lobbies, empty buildings and storefronts.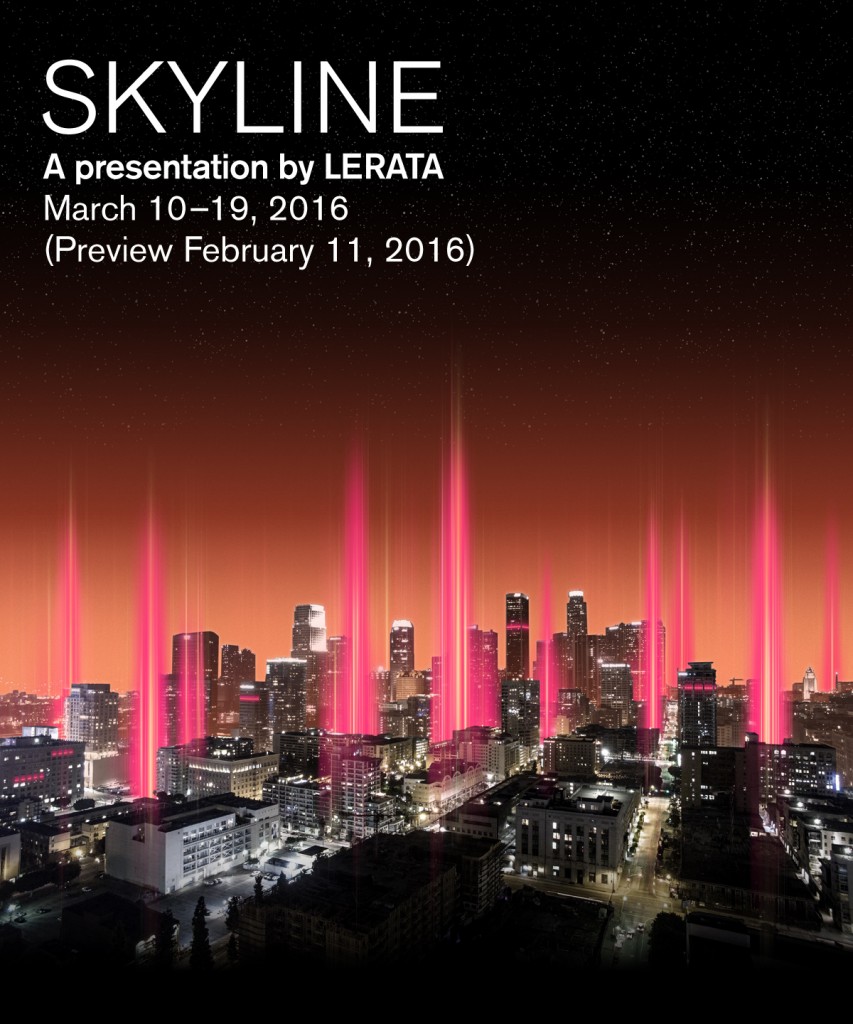 Participating artists include Evelina Domnitch + Dmitry Gelfand, Steve Lee (Aprilli Design Studio) + Meredith Sattler, Scenocosme (Gregory Lasserre & Anais met den Ancxt), Ila Berman, Mona El Khafif (Scale Shift) + Marcella Del Signore (X-Topia), Ben Juckes, Alexandra Schioldager, Yan Krymsky (Yazdani Studio), Noam Saragosti, and more.
One example of an upcoming installation is an interactive architecture exhibit at Bunker Hill's Bank of America Plaza called Lumibolic, which creates an "interactive and occupiable environment shaped from hyperbolic paraboloid geometries," according to Melissa Urcan from the Laboratory for Experimentation and Research in Art (or LERATA), which is helping produce the event.
Installations will be on view nightly from 6:00pm to 10:00pm from March 10-19, 2016.
For more information on the upcoming installations and to download an self-guided walking tour map you can visit the official event website on lerata.org.
Enjoy!