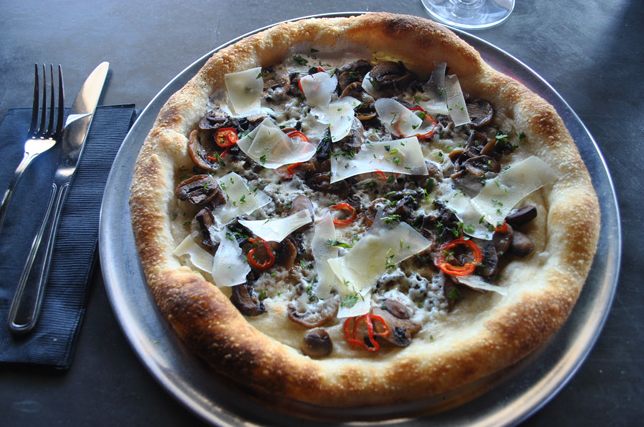 So the fine folks over at South End Pizza on Abbot Kinney in Venice are celebrating their first anniversary with a special offer: $1 pizza. All night!
Now before you start knit-picking  let me set you straight. This is not just a taste. Not a slice. But an entire pie!
Here's the deal in detail:
On Sunday, Aug. 17, from 4:30-11 p.m., South End will offer $1 pies including the 1905 (Heritage pork salciccia, crushed roma tomatoes, kalamata olives, fresh mozzarella, red onion, marjoram), and the Gondola (crushed Roma tomatoes, fresno chilies, italian white anchovies, marjoram).
Just for some perspective, these pizzas would normally run in the $13-$17 range, so it's quite an excellent offer. Plus, this is one of the most highly reviewed pizza joints in the neighborhood according to Yelp (in other words, this isn't some cardboard crap you might get at a national chain, so you can fully expect the lines to be out the door).
But if you're in the area… might be worth checking out for a delicious (and thrifty!) dinner.
No reservations will be taken. First come, first serve basis.
[Photo Credit: South End]
2805 Abbot Kinney Blvd
Venice, CA 90291
(424) 228-4736
http://iframe.ly/qmGfWE