*** The following is a sponsored collaboration between Hilton and We Like L.A. ***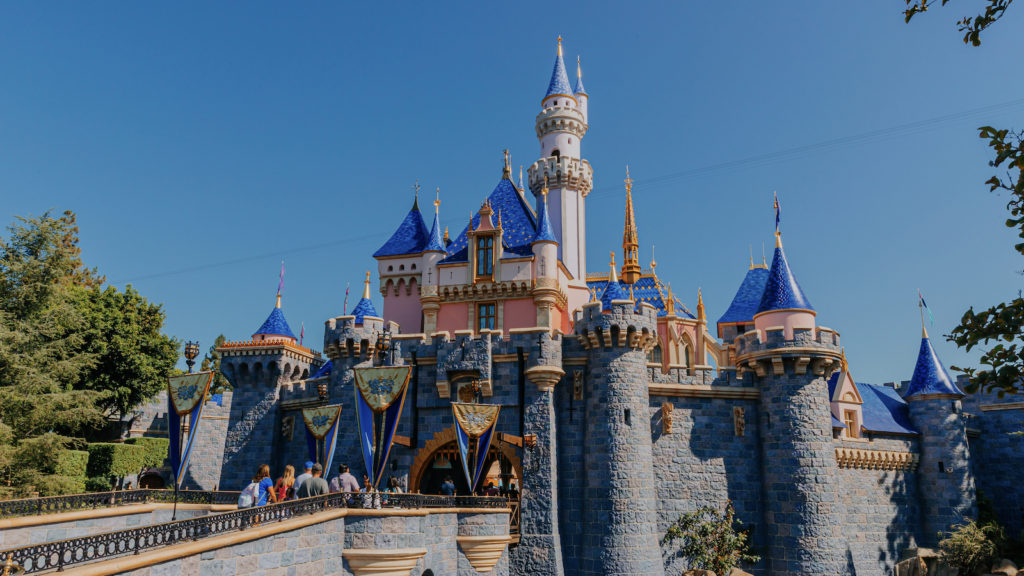 Just like its neighbor county to the north, Orange County can be a little intimidating because of its suburban sprawl, which means there are lots of things to do and lots of little pockets to explore. Whether you're a traveler visiting the area or a local looking for new adventures, picking a list of fun to-dos can seem overwhelming simply because there are so many options. The question confounds… where to start?
Thankfully, We Like L.A. has teamed up with Hilton to create a massive list of great to-dos that'll help you have the quintessential SoCal experience, whether you're looking to spend a day at an iconic theme park, enjoy an idyllic beach scene, eat at a dynamic food hall, or get a view of the California landscape from nearly 500 feet in the air.
So what are you waiting for? It's time to get exploring!
Signature Attractions
Disneyland® Resort: Hang with Mickey and the gang at the happiest place on earth. Located in Anaheim and built in Walt Disney's own vision, this world renowned theme park is home to iconic rides such as "it's a small world," Pirates of the Carribbean and the latest addition, Star Wars: Galaxy's Edge a themed area dedicated to all things Star Wars.
Knott's Berry Farm: Spend a day with Snoopy and ride the coasters at this 57-acre theme park located in Buena Park. With five themed areas each appropriate for every age and thrill level, Knott's Berry Farm is a great place for the whole family. Don't forget to bite into their famous fried chicken and take home a jar of Boysenberry jam. Fun fact: Knott's is the birthplace of the Boysenberry!
House of Blues Anaheim: Those who love live music can stop into the House of Blues, a rock and blues joint that host multiple music shows with a full service restaurant and bar serving southern inspired food.
Shopping & Eating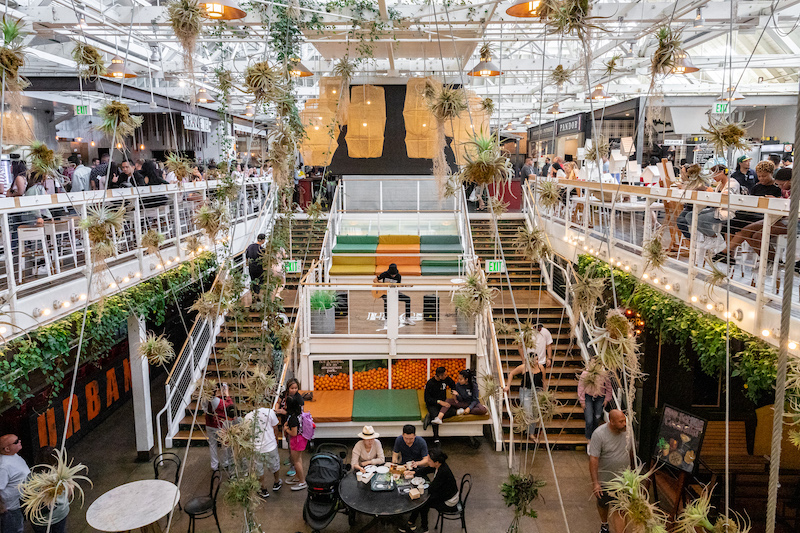 Anaheim Packing District: Grab a bite at one of the last remaining citrus packing warehouses in California. Historically preserved and converted into a food hall, the building houses 27 merchants but the district extends to four additional buildings with even more merchants, full service restaurants and even a brewery all within walking distance.
Irvine Spectrum: It's easy to spend an entire day at Irvine Spectrum, the popular outdoor shopping destination carries a wide range of shops from apparel to home decor and accessories. They also offer a variety of restaurants and cafes, a movie theatre and even an improv club. Take a ride on the Giant Wheel, a ferris wheel featuring sparkling LED lights that gives riders a breathtaking view of Orange County.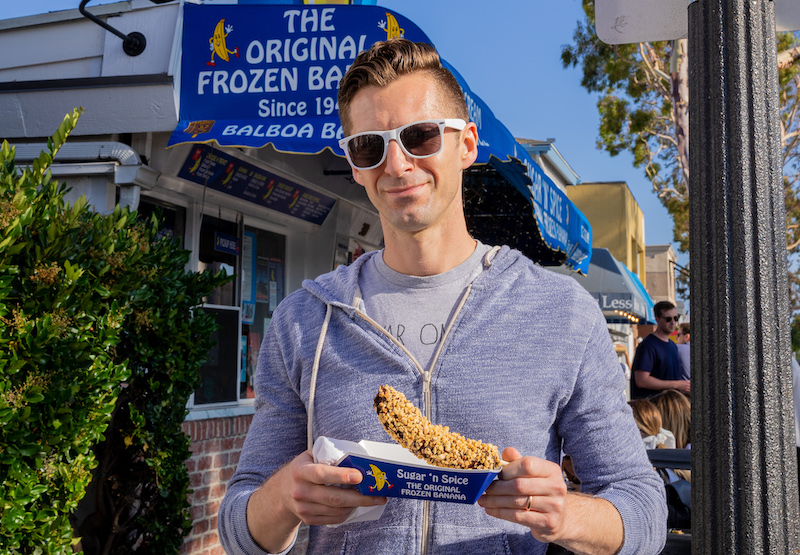 Balboa Island: Stroll Orange County's most scenic boardwalk located in Newport Beach. The man-made island is home to many restaurants, local shops and Balboa Island's two most famous desserts, the frozen banana and the Balboa bar. You can find these frozen treats on Marine Avenue at either Sugar 'n Spice or Dad's Donut & Bakery Shop.
South Coast Plaza: The largest shopping center on the West Coast of the United States, South Coast Plaza is located in Costa Mesa and carries 250 shops, 30 restaurants and the Segerstrom Center for the Arts.
Diamond Jabroree: Diamond Jamboree offers a massive retail and shopping experience with an international flair. There's a karaoke lounge, an escape room, an e-sports gaming center, and even an HMart Supermarket. Plus, if you bring an appetite there's plenty of dining destinations to choose from with favorites like Tim Ho Wan, BCD Tofu House, Haidilao Hot Pot, 85ºC Bakery Café, and MANY more options.
The LAB (Anti-Mall): If large malls full of people and big brands are not your thing consider hitting up The LAB in Costa Mesa instead. The LAB stands for "Little American Business" and that's exactly what you'll find there, independent shops and a few casual restaurants make up this outdoor marketplace.
Lido Marina Village: Newport Beach's luxe waterside village offers boutique style shopping and chic dining options from Nobu, Malibu Farm to Zinqué.
Enjoying Nature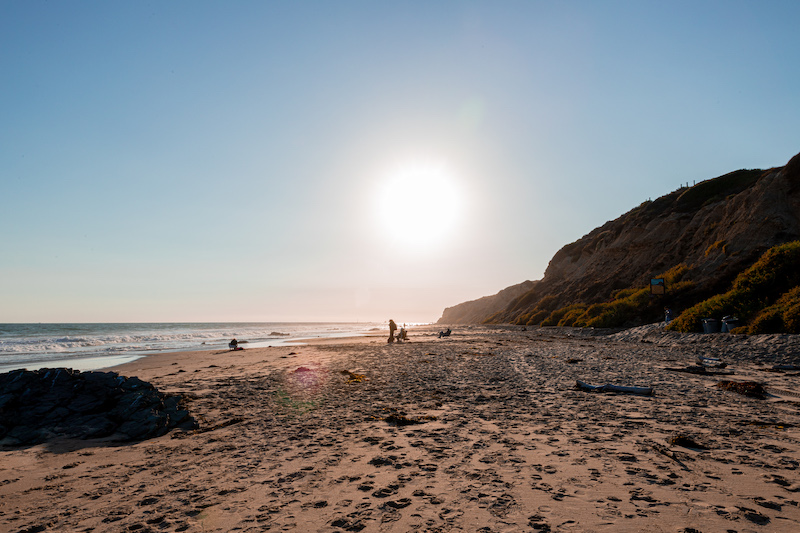 Beach Day(s): Orange County is renowned for having some of the best beaches in the country, and depending where you are and what you're looking to do, you can pick the spot that meets your needs. Corona del Mar State Beach is a half mile stretch that is among the most popular in the county. Huntington State Beach offers over 8 miles of coastline to hang out, surf on, or even take a leisurely bike ride on the 10-mile Ocean Strand. And then of course there's the iconic Huntington Beach Pier to check out. If you're venturing further into south county Salt Creek might be a good choice if you have a big family (lots of parking, easy beach access), while Doheny State Beach offers beachside fun and easy access to activities at the adjacent Dana Point Harbor. Oh, and if you're a surfer there are a number of excellent surfing spots in San Clemente as well.
Crystal Cove: Take a dip in the Pacific Ocean and explore over three miles of pristine beach. Located in Laguna Beach visitors can park on the bluff above the beach to take a scenic walk through paved trails while stopping for idyllic photo opportunities of the coastline.
Sherman Library & Gardens: The 2.2 acre located in Corona del Mar is a living museum from desert blooms in the Cactus and Succulent garden to the indoor Tropical Conservatory, a fragrant Rose Garden to a beautiful Botanical Garden. Joined with the garden is The Sherman Library which specializes in the history of the Pacific Southwest documenting the development of the region.
Bolsa Chica Ecological Reserve: This 1300-acre preserve and coastal wetlands area is home to over 300 species of birds plus multiples species of marine life, mammals, and reptiles. The trail is open 6 a.m. to 8 p.m. and the adjoining Interpretive Center is open everyday from 9 a.m. to 4 p.m. Parking is free.
Heisler Park: Located in Laguna Beach the park offers panoramic views of the coastline and small coves where you can find tidal pools brimming with sea life. This park is also a safe choice for young swimmers to play in the ocean and the grassy areas is equipped with grills and make a perfect place for a picnic.
Art & History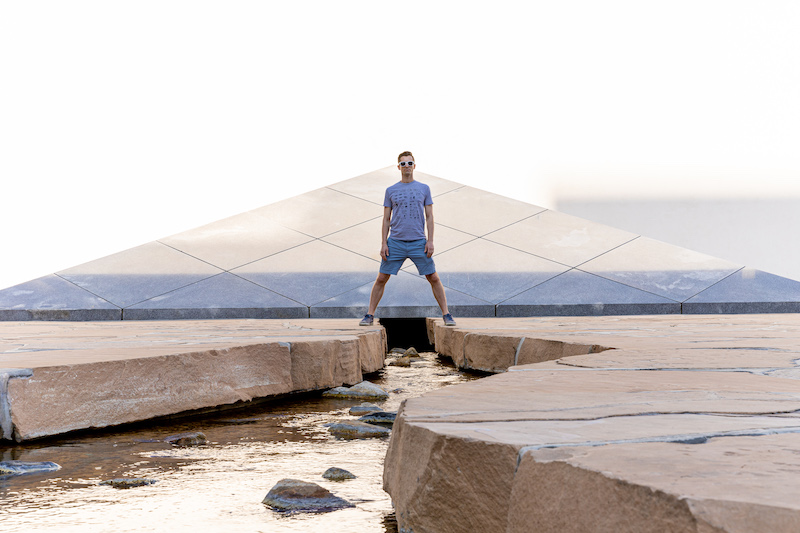 Noguchi Garden: Explore a 1.6 acre hidden public sculpture garden built by renowned designer Isamu Noguchi. There is paid parking at the business plaza that surrounds the garden but your best bet during business hours might be to park at the South Coast Plaza parking lot down the block and walk over (about five minutes on foot).
Bowers Museum: The Bowers Museum in Santa Ana is Orange County's largest museum with a collection of nearly 30,000 artifacts informing on the history of the O.C. in addition to a collection of nearly 2,000 paintings covering the 19th-20th centuries. The Bowers has been voted "The Best Museum in Orange County" by the readers of The Orange County Register for 16 consecutive years.
Mission San Juan Capistrano: Known as the "jewel" of the California missions, Mission San Juan Capistrano was the seventh of 21 missions to be established by the Spanish in California. A visit to the mission today offers a snapshot in history through the architectural ruins of the old mission church that was toppled during an earthquake in 1812. If you visit on Friday mornings there are docent-led tours at 10:30 a.m., included with your cost of admission.
International Surfing Museum: If you're planning a trip to the Huntington Beach Pier (aka Surf City USA), then you ought to stroll over to Downtown HB to the The International Surfing Museum. The permanent exhibits at the museum primary focus on Duke Kahanamoku, a native Hawaiian Olympic swimmer and surfing enthusiast who helped popularize the sport. Admission to the museum is a humble $3.
Something Different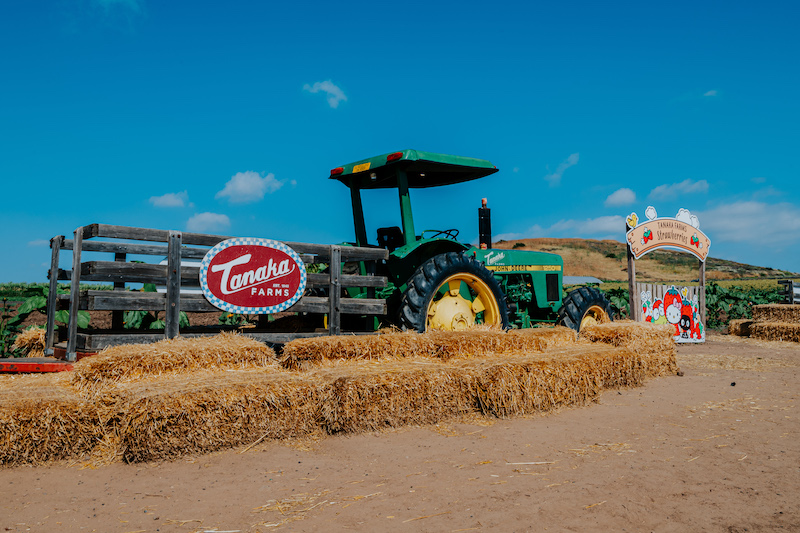 Tanaka Farms: Tour a stunning 30-acre family farm then visit the produce market to sample the latest harvest. Seasonal harvest festivals feature plenty of family oriented fun including food, games, arts and crafts, or even a visit with the resident rescue chickens.
Orange County Great Park: Take a ride on the Great Park Balloon and enjoy panoramic views 500 feet above Irvine. The balloon attraction offers guests a 360° view that spans up 40 miles (on a clear day).
Pirate Tower: Located right on the sand at Victoria Beach, is a one-of-a-kind seaside tower that looks like it's straight from medieval lore, but really it was built as part of an enclosed staircase to a private cliff-top home in 1926. The stairs are not in use today, but the tower still offers a wonderful photo op for those who venture out. Keep in mind that the high tide may affect your ability to access the base of the tower, and that street parking in the surrounding neighborhood may be limited.
---
Are you planning a trip to Southern California? Hilton is a leading global hospitality company with over 100 hotels to choose from in Los Angeles and Orange County across 17 brands. Be sure to visit Travel.Hilton.com/LA for more information on exclusive offers for your next trip to SoCal.