This post is a sponsored collaboration between The Wallis and We Like L.A.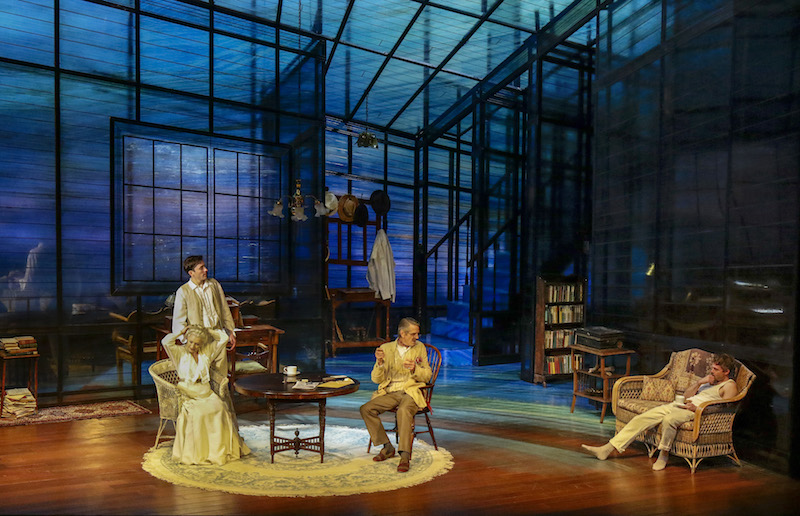 Entertainment Today calls it "The finest production of one of the greatest American plays of the 20th century." Out Magazine hails it as "A tormented triumph at The Wallis!" The Daily Mail gave it 5 stars.
But for Angelenos who want to see this critically acclaimed production of Long Day's Journey Into Night there's only one place on the west coast to do it, and that's at The Wallis until July 1.
Eugene O'Neill's Pulitzer prize-winning masterpiece has been brought to life like rarely before, led by director Sir Richard Eyre and starring Oscar-winner Jeremy Irons ("Brideshead Revisited", Reversal of Fortune, Batman v Superman: Dawn of Justice) opposite Olivier winner Lesley Manville (Another Year, "Harlots", Phantom Thread). The Los Angeles Times raves "There are two main reasons to undergo Long Day's Journey Into Night. The first is Lesley Manville's breathtaking performance.  The second is Jeremy Irons' suave and subtle portrayal of James Tyrone."
The story centers on one fateful summer's day in the life of the Tyrones. Haunted by the past but unable to face the truth of the present, James and Mary Tyrone and their two sons test the bonds of a family caught in a cycle of love and resentment. As day turns to night and each member of the family indulges in their vices, the truth unravels leaving behind a quartet of ruined lives.
Long Day's Journey Into Night continues at The Wallis now through July 1. For tickets and additional program information please visit thewallis.org/longdays.
---
If you'd like to learn more about We Like L.A. sponsored posts and how we work with our partners, you can go here.