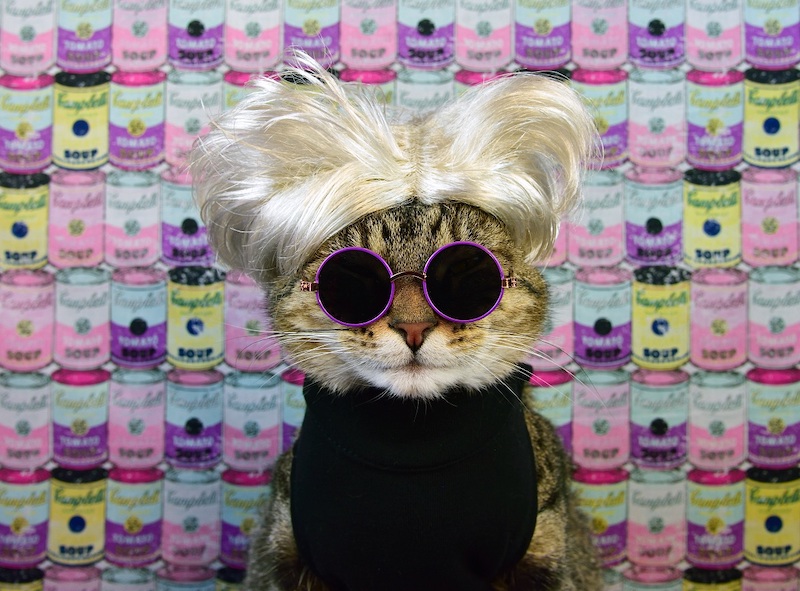 We used to tell you about all the things you could go out and do in Los Angeles on a daily, weekly, and monthly basis. Then, the coronavirus pandemic changed life for all of us, in a thousand small and massive ways. For a while, we posted strictly virtual events to keep you entertained and connected from your home. As the state, county, and city slowly reopen, we'll also include a mix of things you can do outside the house while still abiding by local health orders. We'll still offer plenty of online options for those of you who are self-isolating or who've decided to stay at home for the time being. We'll post a new list of options every Thursday morning. We hope they keep you busy, make you laugh, teach you something, or help you feel less alone.
This week, we've got food pop-ups, interactive livestreams, outdoor performances, a book from a cat, online games, and more. Have something you want to submit for next week? Hit us up: [email protected].
---
Out-of-the-House Events
Drive-In Theatre at The Hollywood Roosevelt screens classic films every Sunday in November in the hotel's valet lot. This week, catch A League of Their Own and Thelma & Louise. Tickets start at $55 and include free popcorn.
Head to The Old Zoo at Griffith Park to watch a troupe of theater clowns run an open rehearsal. Bring a blanket and enjoy a socially distant performance on Nov. 11 & 18. Free.
Fia Santa Monica is launching an all-inclusive Saturday and Sunday brunch series this weekend. For $59 per person, the prix fixe brunch includes a basket of pastries for the table and bottomless mimosas, Modelo Especial, or Margaritas.
The Raymond 1866 will offer a six-course tasting menu from Chef Paul Shoemaker Nov. 10-14. For $85/person, enjoy citrus cured salmon, tuna sashimi, scallops, pork belly pumpkin risotto, beef tenderloin, and dessert with optional cocktail and wine pairings on the outdoor patio. The same meal is available for takeout/delivery for $65/person.
California Botanic Garden's latest exhibit "Clayfornia: Ceramic Sculpture in the California Sunshine" opens Nov. 8 through April 18. The show features 14 artists from the AMOCA Ceramics Studio (American Museum of Ceramic Art) in Pomona. Free with daily admission ($10 for adults).
Wednesday through Friday from 4-8 p.m., Euro-Vietnamese fusion restaurant Tiato Kitchen and Garden hosts "Garden Nights" on its spacious Santa Monica patio. Enjoy specialty cocktails, wine, small plates, entrees, and more. A few examples include short rib dumplings, garlic noodles, mini reuben Banh Mi, and more. They also have brunch on the weekends. 
On Nov. 11, NeueHouse's outdoor restaurant, The Table, is collaborating with Grá on a pop-up dinner. Try Grá's fermented sourdough pizza, plus starters and dessert (vegan options available), for $55/person. Natural wines and specialty kombucha is also available for purchase. Seatings from 5-9 p.m. Tickets are here.
S.Pellegrino: Destination Dining next's installment swaps chefs David Shim of Cote (NY) and Jon Yao of Kato (LA). Angelenos can get the New York Korean steakhouse's Steak & Eggs at Keto Nov. 5-13 while New Yorkers can try a dish from Kato.
Nitecap is an outdoor comedy venue in Burbank featuring comics from HBO, Showtime, and Comedy Central. On Friday, Nov. 6, the lineup includes Aaron Milner, Irene Tu, Jamie Kennedy, Jason Collins, Michael Rapaport, and Chis Spencer. Tickets are $15. Temperature checks, face masks, and social distancing required.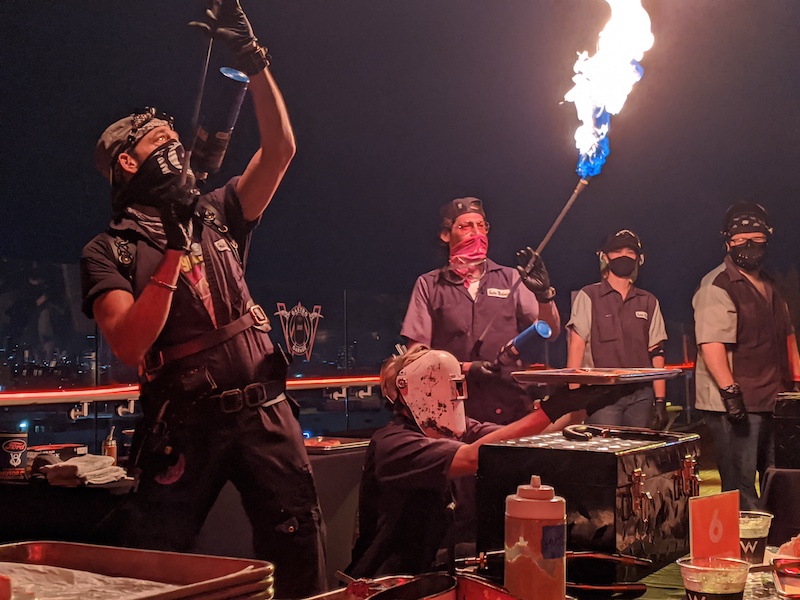 The "Gastro Mechanics" present "TORCHED," an eight-course, blowtorch-powered dining experience on the rooftop of the W Hotel in Hollywood. Remaining dates include Nov. 6 & 7, 13 & 14, with two seatings per night at 7 p.m. and 8:30 p.m. Tickets are $100 per person and available at Eventbrite. Reservations required. 
The Spare Room at the Hollywood Roosevelt reopened outdoors as The Spare Room…Somewhere Else. Find it behind the pool for bocce, cocktails from Bar Director Yael Vengroff, and small plates. Open Wednesday through Thursday from 5-11 p.m., and Friday through Sunday from 3-11 p.m. Reservations recommended, available on Resy.
With large gatherings on hold due to the pandemic, Bill Esparza's epic taco festival Taqueando is pivoting to a five-week pop-up called Taqueando Takeover in DTLA. Featuring SoCal's most talented taco purveyors. On Nov. 4-6, catch Chef Priscilla Curiel, San Diego's "birria queen."
Santa Monica Pier's 'Secret Story Tour' is an app that offers a location-based digital puzzle quest about the pier's history. You can download the app for $19.99 for iOS or Android.
Venice gallery L.A. Louver celebrates its 45th anniversary with a group show titled 45 at 45 featuring works by 45 artists on view Oct.20-Jan.16. David Hockney, Alison Saar, Carmen Argote, and Nick Cave are just a few of the artists on view. The exhibition marks the gallery's reopening. Appointments are required for in-person viewing. Virtual events will also take place during the show's run.
Magic Asphalt, a drive-in comedy series in the Magic Castle's parking lot, returns this Friday, Saturday, and Sunday.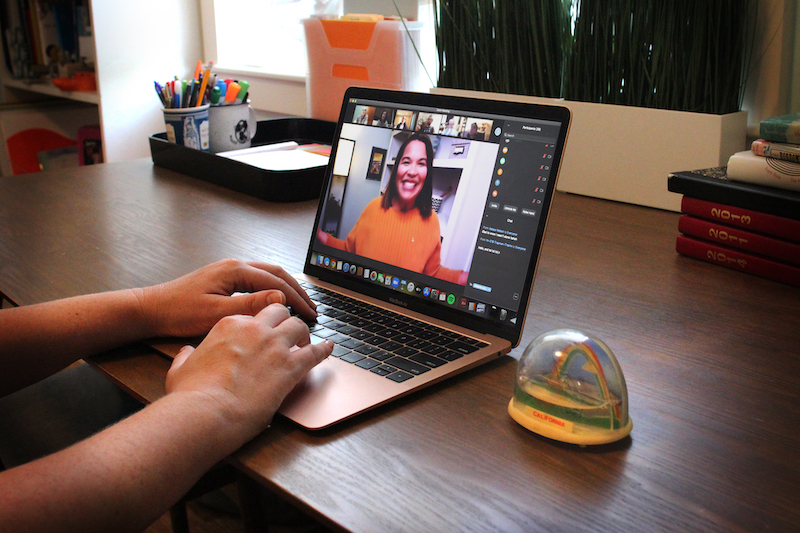 At-Home & Online Events
On Nov. 10, Book Soup presents an online book launch with author Dr. Paul Koudounaris and Baba the Cat. The book, A Cat's Tale: A Journey Through Feline History, is written from the perspective of Baba, Koudounaris's rescue cat.
RISK!'s Scary Stories 12 is on Nov. 6 over Zoom. Freaky stories of poltergeists, madmen, and eerie incidents are paired with sound collages and songs, all designed to make you afraid to sleep for the rest of the evening.
Objectivity is a live, interactive show from The Warehouse Theater and Mister and Mischief. The synopsis: You're attending an online seminar with tidying expert Mary Del Campo. Mary "believes our possessions have a story to tell and with her guidance, we explore minimalism, nostalgia, and the meaning of the objects that surround us. When our world feels unstable, what do we choose to hold onto?" Show dates are currently available Nov. 6-28. Tickets are $25.
On Nov. 10 at Nov. 11, Holocaust Museum LA presents the virtual book talk with author Aimee Bikel. Per a release: "Kristallnacht" (The Night of Broken Glass) was a campaign of destruction across Nazi Germany and Austria carried out against Jews between Nov. 9-10, 1938. Nazi paramilitary forces destroyed Jewish homes, hospitals and businesses; ransacked synagogues, and arrested and incarcerated 30,000 Jewish men." Bikel's Theodore Bikel's The City of Light is a children's book based on a story by Bikel's late husband, actor, singer, and activist Theodore Bikel. $10 suggested donation.
On Nov. 11 at 5 p.m., Caltech Assistant Professor of Electrical Engineering and Applied Physics Alireza Marandi presents a free webinar, "The Power of Nonlinearities: Unlocking Opportunities for Sensing and Computing with Light." Per a release: "Alireza Marandi takes viewers to the scientific frontier of nonlinear photonics—a field of optics that studies how intense light (usually a laser) emerges with different frequencies and properties after passing through a material. Learn how lasers are used to capture molecular information in breath, then take a deep dive into Marandi's research and experimentation, the results of which can be applied to applied to scalable breath analysis technology." Register here.
From LACMA@Home this week: On Nov. 12 at 5 p.m., New York-based artist Puppies Puppies (Jade Kuriki Olivo) will offer a streaming performance in conjunction with the opening of LACMA's exhibition Not I: Throwing Voices (1500 BCE-2020 CE). The performance is titled "Performance: Trans, Transfeminine, Femme, Trans Womxn, Trans Women, Gender Non-Conforming, Non-Binary, Genderqueer, and Two-Spirit people (Dedicated to Camila María Concepción – Rest In Peace), 2020–21." The event is free with RSVP and will contain some nudity.
Forest Lawn's 61st annual Veterans Day Celebration goes virtual on Nov. 11, honoring members of the United States Military with a flyover, patriotic music, a rifle salute, an invocation, a color guard, a wreath-laying, and more. View the celebration on Forest Lawn's Facebook Live.
From Zócalo Public Square, catch "What Do We Do Now?," a post-election discussion on Nov. 12 at 1 p.m. Per a release: "Yale national security law scholar and former FBI counterintelligence agent Asha Rangappa, also a CNN commentator, visits Zócalo to discuss the way forward after one of the most traumatic elections in our nation's history." Register here.
Nov. 6-15 is Pasadena Heritage's "Preservation Pasadena: Craftsman to Modern." Guests can explore five decades of architecture over 10 days of virtual programming including tours, lectures, panels, artist conversations, and more. All events are $15 for the general public or $12 for members.
The 2020 Virtual Los Angeles Printers Fair hosted by The International Printing Museum is ongoing through November.
SOUND/STAGE, a new video series from the LA Phil, features musical performances filmed at The Hollywood Bowl paired with films, interviews, essays, and artwork. Performers include Kamasi Washington, Chicano Batman, and orchestral concerts conducted by Gustavo Dudamel. The program streams weekly through Nov. 20. Free to watch (donations encouraged).
CAP UCLA presents a free performance of Perla Batalla's Discoteca Batalla on Nov. 8. The show pays homage to her parents' Venice record store and, a beloved community hangout during the 60s and 70s. Batalla is a singer best known for her work with Leonard Cohen, Lou Reed, Sonny Rollins, k.d. lang, Rufus Wainwright, Jackson Browne, and Laurie Anderson.
On Nov. 6, learn about small space gardening through a free webinar. It will cover the basics of growing food in a small space, including how to plan and design a small garden, make a self-watering pot, and what plants are best for small spaces.
Two Bit Circus's Remote is a live, play-from-home interactive game show where guests "compete in a line-up of ridiculous and challenging games in an hour full of classic, comical, adult-friendly entertainment." It's every Thursday at 7 p.m.
Local duo OYLS's new record is available to listen to now. According to the band, they partnered with MusiCares and sold off space on the album art to advertisers and raised $2000 for in support of artists in need of mental health and recovery resources. Give it a listen here.
Holocaust Museum LA presents Recalling a Lost World: David Labkovski Brings the Stories of Sholem Aleichem to Life, a "new virtual exhibit that features Labkovski's vibrant illustrations inspired by the stories of leading Yiddish author and playwright Sholem Aleichem." Open now through Dec. 2020.
The LA Times Festival of Books, Stories and Ideas is hosting 25 free virtual events this year from Oct. 18-Nov. 13.
The Music Center's digital series, For the Love of L.A., "celebrates the creativity of Los Angeles and supports L.A.-based artists representing the disciplines of music, dance, visual culture, and more." See it every Tuesday through Feb. 9 on Instagram.
CAP UCLApresents Forced Entertainment's Complete Works: Table Top Shakespeare: At Home through Nov. 15. Via a release: "In 2016, CAP UCLA presented Complete Works: Table Top Shakespeare, which comprised condensed versions of all 36 of the plays of William Shakespeare over six days on the stage of Royce Hall. Each performance was limited to a maximum of 100 people, so many of our patrons were unable to attend. For our 2020-21 Season we are pleased to be able to once again share all 36 plays with our audiences—only this time they will be the at-home versions where the six performers will restage the project online direct from their kitchen tables, each currently isolated in different places including Sheffield, London and Berlin." See the full schedule here.