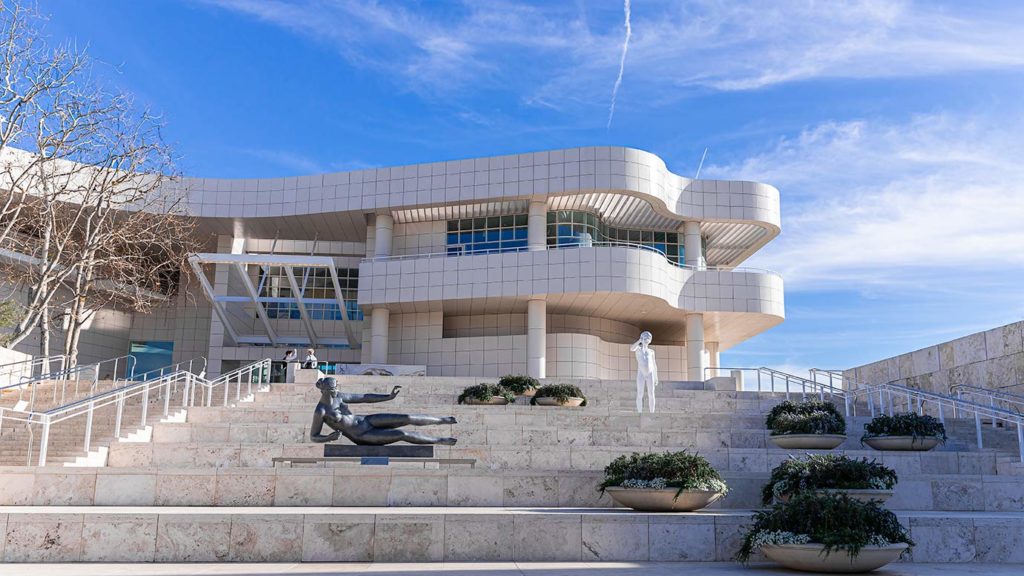 Every week in Los Angeles there are tons of great things to do (even before the weekend gets started) that we think you ought to have on your radar. With that in mind, we put together a list every Monday through Friday morning to keep you in the know about what's happening in the city you love (or maybe just like).
This week, from Monday, February 17 to Friday, February 21, features a President's Day Penny Carnival, a free artist talk at The Getty Center, Locals Only series at The Autry, The Chocolate and Art Show, The 7th annual Dre Day Los Angeles and MUCH more.
Remember you can always go to our L.A. events calendar page to get an updated rundown of what's happening around the city.
Hope you find the rundown useful and, as always, enjoy your week!
---
Keep in mind that while we retain complete editorial control of our content, for some of the ticketing options provided we utilize affiliate links and receive a commission if you purchase through our links.
---
Monday February 17th, 2020
1. Celebrate Monday's holiday at the President's Day Penny Carnival happening in Santa Fe Springs. Guests can enjoy penny games and $3 eats.
2. This President's Day Riviera 31 Bar & Lounge at Sofitel Los Angeles Beverly Hills will celebrate the music of David Bowie through resident jazz band Ryan Cross' Jazz Eclectic performing a Ziggy Stardust Tribute. Special themed cocktails and a few surprise performances will also be part of the night. There is no admission fee to attend.
3. American Guild of Organists, Los Angeles Chapter hosts an annual Organ Festival on President's Day featuring free performances open to the public. This year's schedule features performances throughout La Crescenta and La Canada Flintridge. FREE
4. Head to ArtBarLA for Artaholics Anonymous a weekly social drinking and doodling session starting at 7 p.m. All are welcome to bring their own supplies.
5. Insight LA hosts their weekly evening Eastside/Hollywood Forever Cemetery Sitting Group.
6. The Pan African Film Festival (PAFF) returns to Los Angeles February 11-23. Now in its 28th year, the festival is the largest black film festival in America.
Tuesday February 18th, 2020
7. There's a Beer, Cheese & Chocolate night at Eagle Rock Brewery this Tuesday where Valerie Gordon of Valerie Confections, Leah Fierro of MilkfarmLA, and Ting Su of Eagle Rock Brewery will join forces for an amazing tasting experience.
8. L.A. Arboretum hosts Yoga in the Garden the class is a gentle and soothing one in tranquil location.
9. Free Museum Day at Los Angeles County Arboretum (Advance tickets for the free day are now required. These are available online starting on the first of the month. Also note the tram does not run on the free day), South Coast Botanic Garden and Descanso Gardens (Advance online reservations are now required for Descanso Gardens free admission day)
Wednesday February 19th, 2020
10. The Getty Center will host a talk with artists Genevieve Gaignard and Rashaad Newsome. They'll discuss why and how they create spaces for Black histories that explore rulership, power, and place. The conversation will be moderated by Tyree Boyd-Pates, curator of Western history at the Autry Museum. The talk complements the exhibition Balthazar: A Black African King in Medieval and Renaissance Art. Advance tickets are required. FREE
11. California African American Museum (CAAM) takes a deep-dive into the world of men's fashion, entrepreneurship and the impact of social media on marketing, and more during an evening discussion. FREE
12. If you love romance novel clichés head to UCB SUNSET for Lustily Ever After: The Audiobook Musical live on stage. There will be all the making of a romance novel including a brooding playboy, sultry situations to paranormal love? All in the most hilarious way.
13. ban.do's warehouse sale is back Feb. 19-23 with up to 80% on apparel, stationery, drinkware and more. This time the sale will be held at the 260 Sample Sale Beverly Hills location.
14. The Red Lion Tavern hosts Star Wars trivia night at the downstairs bar at 8 p.m. with cool prizes.
15. The Super Serious Show is a comedy event produced by CleftClips featuring both established and up-and-coming talent performing an array of stand-up, sketch and musical comedy. Happening at The Virgil.
16. Comedian Brian Posehn has a new metal album (yes, a comedian made a metal album) called Grandpa Metal and it's due out on Feb. 14. To celebrate the album's release Posehn will team up with Anthrax's Scott Ian to play songs and discuss their collaboration at Amoeba Hollywood on Feb. 19. The show is free/all-ages but if you want to attend the signing after the performance, you'll have to purchase the album in-store. FREE
Thursday February 20th, 2020
17. KCRW's Left, Right & Center radio program is billed as a "civilized yet provocative antidote to the self-contained opinion bubbles that dominate political debate." On Thursday LRC will be hosting a live episode at The Broad Stage in Santa Monica.
18. OUE Skyspace celebrates Black History Month with an exclusive wine tasting experience hosted by Robin and Andréa McBride of the McBride Sisters Collection. Hear their incredible story, taste their wines paired with delicious bites and take in the breathtaking views of DTLA.
19. This week The Autry debuts a new series called Locals Only to take place on select Thursday evenings allowing the public to access galleries after hours. Expect artist creations, drop-in curator talkbacks, music, movement, and more during the series.
20. The Understudies the longest running two-man improv show in Los Angeles celebrates their nine year anniversary on the Main Stage of The Groundlings this Thursday. The theatrical style of improv show has three full acts played out on the spot from a single suggestion.
21. Every first and third Thursday of the month Brennan's in Marina Del Rey hosts their famous turtle races. Since 1974, this tradition brings these little speedsters out of their sanctuary (located in the bar) for an exciting game that support charities. Race starts at 9 p.m.
22. Silver Lake Shorts returns this month to the El Cid highlighting black filmmakers' this time. The format is an anything goes shorts showcase of film makers from a wide range of mediums. FREE
23. In celebration of Black History Month the team at Culver City's Hatchet Hall presents Hemings & Hercules, a dinner series inspired by recipes from southern plantation kitchens. Chef Brian Dunsmoor and Chef de Cuisine Martin Draluck will focus on two of the earliest celebrity chefs in our country who happened to be the enslaved property of presidents George Washington and Thomas Jefferson, Hercules Caesar and James Hemings. The dinner menu is made up of recipes suspected to be potential works of both men and others inside plantation kitchens. This dinner takes place every Thursday this month.
24. Head down to Scum and Villainy Cantina in Hollywood for Cosmic Karaoke night. There is no cover for this event.
25. W Los Angeles West Beverly Hills location continues their speaker series QUEER ME OUT with a spotlight on "Trans Performers within the Drag Community." The series brings in some of LA's most prominent LGBTQ+ movers and shakers. Billy Francesca, the longest-running host of West Hollywood's Pride Festival will moderate a discussion with three key panelists. MAC Cosmetics will also be on-hand with a GLAM Bar offering complimentary eye and lip glam-ups for the evening. FREE
26. The Phantasmagoria was a form of early horror theater and it's being resurrected February 20-23 at Heritage Square Museum. Guests will experience optical illusions of ghosts and other apparitions this immersive night (set in the 1830s) will have you exploring life and death with fellow macabre lovers.
27. Free Museum Day at Skirball Cultural Center (noon to 5 p.m.), Japanese American National Museum (5 to 8 p.m.), Long Beach Museum of Art (3 to 8 p.m.) and USC Pacific Asian Museum (5 to 8 p.m.) FREE
Friday February 21st, 2020
28. The Chocolate and Art Show brings together two nights of art, live music, live entertainment and of course large amounts of free chocolate. The event takes place on February 21-22.
29. The 7th annual Dre Day Los Angeles is this Friday at the Echo + Echoplex. DJs will be spinning everything Dr. Dre-related from classics, album cuts and anything ever produced by Dr. Dre.
30. Constitution Happy Hour at AMMO at The Hammer continues this Friday with guided, topical conversations about the US Constitution and its role in our democracy.
31. La Plaza de Cultura y Artes celebrates El día de la lengua maternal (Mother Language Day) through a unique panel highlighting the resilience of indigenous community through language and identity. Panelists will discuss the future of indigenous languages and the challenged to language revitalization. Free to attend. FREE
32. The Groundlings recently debuted an extra rowdy all-new sketch comedy from the Main Company called Bar Fight. The show runs every Friday and Saturday.
33. Get up close and personal with sharks at the Aquarium of the Pacific during Shark Lagoon Nights. Guests will have the opportunity to touch bamboo sharks and view large sharks in an after hours setting. FREE
34. The Annenberg Space For Photography is sharing four decades of Vanity Fair's celebrity portraits from their annual Hollywood issues as well as captures from past Oscar night parties in their latest exhibit Vanity Fair: Hollywood Calling. FREE
35. Abilities Expo happening February 21-23 is an expo for the disability community featuring new technology, new products and high impact workshops.
36. Help keep LA Historic Park thriving by attending Weed Warriors, a weekly morning meet up aimed at restoring native habitats throughout the park while removing non native plants. FREE
37. USC Pacific Asia Museum located in Pasadena is recognized as Southern California's only museum devoted exclusively to art from Asia and the Pacific. For their first 2020 exhibition the museum presents Oscar Oiwa: Dreams of a Sleeping World. On view from January 10 – April 26, 2020 guests walk into a dome that transports them inside a 360° dreamscape fantasy world. The site-specific piece was drawn with 120 Sharpie permanent markers and reveals hints of existential threats to the environment. Oiwa's surreal paintings and a video documenting the creation of the mural dome greets guests before they embark into the dome.
Food Pick for the Week
This week's pick by Christina Champlin, Co-Founder of We Like L.A.
Tucked inside Hollywood's creative work space Second Home is Andrew's Place, a chic lunch spot serving elevated plates with global influences. Chef Phuong Tran's (Croft Alley) evolving menu currently features a Tokyo Fried Chicken Sandwich, Thai Basil Beef Bowl and the signature Andrew's Burger made of chuck and short rib ground beef topped with gruyere cheese and a secret sauce. But the Saigon Banh Mi is the absolute standout.
I've never seen such a large Banh Mi in my life. Layers of sliced meat and herbs practically burst out. The crunchy bread gives way to chewy center revealing a velvety layer of house made pate, sliced Jambon, slick Head Cheese and loads of crisp pickles and herbs. I knew instantly I'd be ordering this again.
Chef Phuong Tran oversees and prepares every single ingredient of the Saigon Banh Mi with the exception of the French baguette, which is provided by local bakery Clark Street Bread. First the Jambon is put through a food processor, then seasoned with fish sauce and steamed wrapped in a banana leaf before being thinly sliced up. The gelatinous Head Cheese is made up of various parts of the head of a pig. It's formed into a roll that's later sliced up. Lastly the creamy pate is made of caramelized chicken and pork liver pureed and finished in a water bath. A few drops of Braggs Amino Acids are topped on for an extra kick of umami flavoring. In-house pickled daikon and carrots top the sandwich while cilantro, fresh bell pepper and sliced jalapeños dance on top. It is an excellent artisanal version of a working class south eastern snack I grew up eating and I appreciate all the thought that went into making it.
Andrew's Place is located at 1370 N St Andrews Pl, Los Angeles, CA 90028
---
Want to get our to-do lists straight to your inbox every week? Sign up for our email program. Have an upcoming event you'd like suggest for listing? Drop us a line at [email protected]