Every week in Los Angeles there's tons of great things to do (even before the weekend gets started) that we think you ought to have on your radar. With that in mind, we put together a list every Monday morning to keep you in the know about what's happening in the city you love.
This week includes Cinco De Mayo celebrations, a Dr. Seuss hat exhibition, an Indiana Jones-esque escape room, the Hola Mexico Film Festival, discounted drinks for teachers, and plenty more!
Hope you find the rundown useful and, as always, enjoy your week!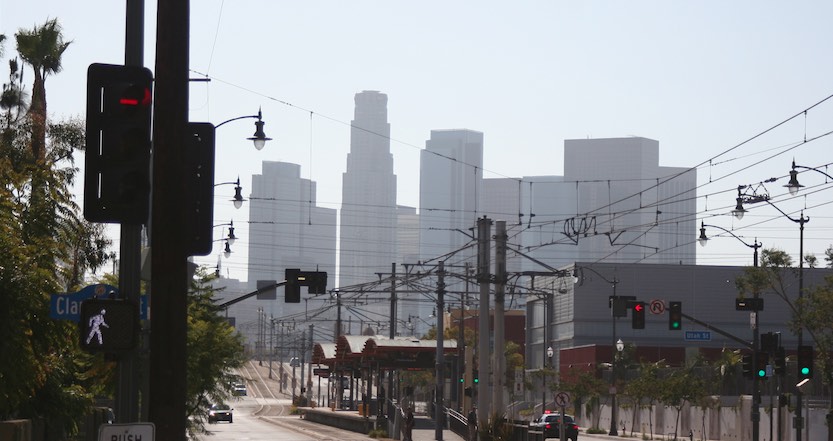 [REMINDER: In some cases We Like L.A. does receive revenue when visitors click on ticket links and make purchases, however we maintain complete editorial control over the events we suggest. Basically, it only makes it on to the website if we think it is cool!]
---
Monday May 4th, 2015
1. Hats Off to Dr. Seuss!
The first ever national touring exhibition of Dr. Seuss's private hat collection is coming to Beverly Hills. Audrey S. Geisel, the widow of Dr. Seuss, opened up the Estate's legendary "hat closet" to allow the public to view the collection. Hats Off to Dr. Seuss! is the first time any of these hats have traveled outside the Seuss Estate.
2. "Smile! A Photo Anthology"
A smile, one of the most moving expressions if not the most important is getting a much needed spotlight, Smile! A Photo Anthology exhibit's 85 photos by a selection of award-winning photojournalists showcasing a wide range of smiles around the world.
3. "Revealed," Curated By Olivier Widmaier Picasso
"Revealed" is open to the public exclusively at Sofitel Los Angeles at Beverly Hills. The grandson of Pablo Picasso and the author of "Picasso, Portrait Intime" (Albin Michael/ Arte editions) curated this exhibit, hand selecting the 30 photographs from the collection of Paris Match, the famous French weekly magazine. This compelling photo exhibit takes an intimate look at the world's greatest modern artists at work as they reveal themselves to the photographer.
Tuesday May 5th, 2015
4. Cinco De Mayo At The Bungalow
The California Feetwarmers will be playing Mexican polka and corrido music to spice up the night at Santa Monica's seaside establishment The Bungalow. Get in the spirit of Cinco de Mayo and nosh on special menu items that include churros, nachos, tacos and margaritas!
5. The Coffee Bean & Tea Leaf Celebrates National Teacher Appreciation Day
In celebration of National Teacher Appreciation Day The Coffee Bean & Tea Leaf invites teachers and faculty members to present their school ID to receive any regular (16 oz.) beverage for only $2, to honor the work they do for their communities. Available all day at participating Southern California locations, teachers can order their favorite signature drink, or opt for the new seasonal Thai Tea and Vanilla Rooibos beverages.
6. Friends with Benefits: A Collaborative Curation
Upstairs at Ace Hotel will hold a special collaborate event from 5pm-8pm, with guest curators Mary Bartlett and Emily Mistell of Honeycut, Portland. The duo will come and deliver a curated menu to guests and serve as host for a special cocktail party.
7. Cinco De Mayo At Gracias Madre
Madre in West Hollywood is having an all day celebration for Cinco de Mayo. There will be appetizer and cocktail specials (like chips and guacamole!) and Tequila Mule snow cones, and even a live mariachi band from 6:00pm to 9:00pm.
8. Sip Cocktails, See The Sights With The Historic Hollywood: Stars & Bars Gang!
Get a taste of Old Hollywood sip on classic cocktails as an awesome guide share history tidbits, celebrity stories and more on Urban Adventures tour of Historic Hollywood. Usually tickets are $79 but Goldstar is hooking people up with $47.40 tickets this week!
9. Jenni Kayne & Earth Tu Face Event
Jenni Kayne will be hosting a demonstrative event with natural skincare brand Earth Tu Face from 2-4pm at their Brentwood Country Mart location. For $65 guest get to create their very own plant based beauty products and  learn about the benefits of the included ingredients. Guest also get a take-away gift of a "Beautiful Skin Tea Blend" made from the company's garden. Spots will fill up fast so RSVP for this event email [email protected]
10. The Upper West Cinco De Mayo Fundraiser
Your Cinco de Mayo just got charitable amidst the eating and tequila drinking! 30% of your bill at Upper West on the night of Cinco de Maya will benefit Healing Arts Reaching Kids a non-profit organization of volunteers at the Children's Hospital of Los Angeles that helps kids take their minds off why they are there to begin with through hands-on art workshops and music performances. The perfect excuse to buy a round!
[For more Cinco De Mayo event ideas, check out our 2015 roundup]
Wednesday May 6th, 2015
11. Rooftop Wednesdays At Palihouse
Every Wednesday night practice Vinyasa yoga on the rooftop of West Hollywood's Palihouse. For $15 guests get to stretch out as the sun sets in this all level, music filled, fun flowing class. To help kick off the Spring/Summer Rooftop season Zico will be providing FREE Coconut water for all rooftop yogis. As a bonus all rooftop guests will receive a 10% discount on food at The Palihouse Restaurant after class.
12. The Working Women's Club: Work Party
From 11am-5pm at The Ace Hotel Upstairs The Working Women's Club will be hosting a all day gathering where ladies can come with their laptops, notebooks, sketch pads etc. and enjoy some good vibes, network, collaborate and check in with one another.
13. Intercat '69: The First International Cat Film Festival
Pay your respects to the feline pioneers of the silver screen at Lost & Found Film Club presents Intercat '69. The First International Cat Film Festival debuted to the world in Mew York City in 1969. On Wednesday, watch a short selection of four-legged fantasies that first premiered back then, ranging from the erotic to the educational, the tear-jerkingly gorgeous to the totally adorable.
Thursday May 7th, 2015
14. Escape Room LA's Live-Action Adventure Presents The Cavern
Play Indiana Jones for a day with Escape Room LA! Find clues and solve puzzles to get your hands on a lost civilization's ancient treasures hundreds of feet below Downtown Los Angeles! You'll have less than an hour to escape, working with your team to solve challenging puzzles to break free. Will you make it? Tickets are regularly $45, but there are a few left you can purchase for $15 (plus fees) via Goldstar for Sunday's Escape Room that starts at noon.
15. Game Night At Grand Central Market
Eat, drink and play every Thursday at Grand Central Market. Grab dinner and cocktails then top the night off with an assortment of games from Jenga to ping pong. The festivities end at 9:00pm for all the early risers out there!
16. Cruel Intentions: The Completely Unauthorized Musical Parody 
This musical takes all the sexy, funny and memorable moments from the original movie, mashes them up with a soundtrack of top-40 hits from the 90s and then performs it all live onstage with a powerhouse cast and live band. With three sold-out preview performances last month this show is sure to be a hot ticket item. This Friday's performance starts at 8pm. Find discount tickets via our friends at Goldstar.
17. Craft Night at CAFAM
Join the Craft & Folk Art Museum to create your very own inspiration box using the art of assemblage. Participants will use found objects (bring your own!), text, and collage methods to create a mixed media art piece. Create one for yourself, or personalize a unique gift for Mother's Day.
18. Take an Insider's Tour Through East Hollywood's Ethnic Neighborhoods
Thai Town, Little Armenia and Koreatown are filled with great food, shops and culture. For those interested in getting to know these neighborhoods this walking tour / tasting session is the perfect introduction. Tours will take place this Friday and Saturday staring at 2pm. Tickets are normally priced at $79 but you can find some for as low as $47.50 (plus fees) via Goldstar.
19. MOCA Free Night
Every Thursday evening from 5pm-8 pm admission is free to both the MOCA on Grand and The Geffen Contemporary.
Friday May 8th, 2015
20. The Hola Mexico Film Festival
From May 8-17, the Hola Mexico Film Festival presented by DishLATINO, will feature over 20 films from Mexican by a mix of fresh and established talent. All films will screen at the REGAL Cinemas in Downtown Los Angeles at LA Live. Special events will include: an opening night fiesta, L.A. Gran Parrillada, and a closing night screening / concert.
21. Projection by Vincent Lamouroux
Get your Instagram game on! Silver Lake's deserted Sunset Pacific Motel (a.k.a. Bates Motel) has been soaked in limewash for French artist Vincent Lamouroux latest art installation. The building located at 4301 Sunset Blvd and it's adjacent billboard and nearby palm trees have also been painted stark white. Projection will remain on view until May 10.
22. The Groundlings: The Completely Different Late Show
The Completely Different Late Show is a hilarious improv show by the cast of the Groundlings' Main Company. Audience shout suggestions throughout the night for improvisational scenes performed by some of the best in the business. It's also a testing ground for brand new material for the Groundlings' main show. Tickets are usually $13 but we found half price tickets on Goldstar!
23. Free Shark Lagoon Nights At The Aquarium of the Pacific 
The Aquarium of the Pacific invites you to get up close with the ocean's ultimate predators for FREE during Shark Lagoon Nights. There are opportunities to touch bamboo sharks and see large sharks as well as rays in the lagoon.
24. Raymond Pettibon Art Opening
Most well known for his punk rock album cover art, the Black Flag logo was designed by Pettibon and so was Sonic Youths Goo album. Regen Projects will open his show From my bumbling attempt to write a disastrous musical, these illustrations muyst suffice, an exhibition of new work by the artist. Will run in L.A. till May 30.
---
Want to get our to-do lists straight to your inbox every week? Sign up for our email program.
Have an upcoming event you'd like suggest for listing? Drop us a line via our contact page.