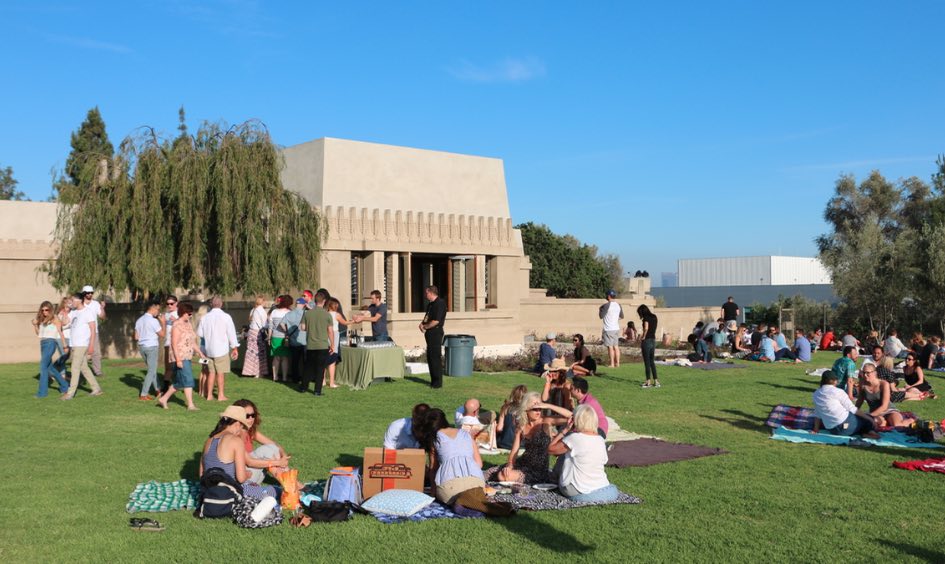 Los Angeles provides no limit of things to do, some awesome and some not so awesome. Since time is precious in this fast paced city we curate a list of things to do in Los Angeles for every weekend that'll help you decide how you want to spend your limited supply of attention (not to mention dollars!).
This weekend, from Friday, May 31 to Sunday, June 2 features the start of LA Pride Week, Music Under the Stars, LAWineFest, Last Remaining Seats, Margarita Taco Festival, Mount Wilson Observatory's Concert in the Dome and MUCH more.
Remember you can always go to our L.A. events calendar page to get an updated rundown of what's happening around the city.
Hope you find the rundown useful and, as always, enjoy your weekend!
---
Keep in mind that while we retain complete editorial control of our content, for some of the ticketing options provided we utilize affiliate links and receive a commission if you purchase through our links.
---
Friday May 31st, 2019
1. The 14th Annual Lummis Days returns May 31 through June 2 for a celebration that gathers the community to honor the arts, history and ethnic diversity of Northeast Los Angeles through a number of educational and cultural events. FREE
2. Spend the season sipping wine during sunset hour at Barnsdall Art Park's Friday Night Wine Party Series. Happening on the lawn of architectural gem the Hollyhock House the evening features a fine selection of wines curated by Silverlake Wine, a live DJ and tours of the house. The series happens every Friday evening till September 6.
3. LA Pride Week returns to Los Angeles May 31 – June 9 for community-oriented events designed to support the LGBTQ+ community from West Hollywood and beyond. This year's events include the LGBT Night at Dodger Stadium on May 31, the 3rd Annual LA Pride Night at Universal Studios Hollywood on June 1, and the 2019 Trans Brunch on June 2.
4. On Friday the Skirball Cultural Center will host a late-night celebration of the exhibitions Fearless Fashion: Rudi Gernreich and Black Is Beautiful: The Photography of Kwame Brathwaite. The evening will include after-hours access to the galleries, a set by Hello DJ, food trucks, a cash bar, and more.
7. The Whisky Extravaganza: Los Angeles comes to City Market Social House for an indulgent evening of whisky tasting from over 100 of the world's best whiskies. Whisky inspired bites, cocktails and masterclasses will also be in the mix.
8. Head to L.A. LIVE for a country street party presented by Absolut called Round Up. Guest will enjoy outdoor activities including cornhole, live music, line dancing, country-themed vendors, a beer garden and $5 food & drink menus at participating L.A. LIVE restaurants.
9. The Redondo Beach Pier will host a free movie screening of How to Train Your Dragon: The Hidden World this Friday at 7:30 p.m. FREE
10. Grand Central Market hosts Friday Night Flights this Friday starting at noon. The special includes a flight of drinks or bites from GCM vendors and a round trip ticket on the historic Angels Flight Railway right across the street for $15.
11. Pop's Bagels will host a Bagel Triathlon to celebrate the first weekend of LA Pride. The pop-up will happen at Little Dom's, 101 Coffee Shop and MiniBar Hollywood. The menu includes double decker pizza bagels, an Italian tuna and a patty melt on a rye bagel. A portion of proceeds will benefit the Los Angeles LGBT Center.
12. The Clare V. annual sample sale will take place at ROW DTLA from May 31 through June 2.
13. Hola Mexico Film Festival, the largest Mexican film festival outside of Mexico happens May 31 through June 8 in various venues around Los Angeles. Opening night includes LAS NIÑAS BIEN (THE GOOD GIRLS) at the Montalbán Theatre in Hollywood. The festival also host exclusive parties and outdoor concerts. Find the full schedule here. Check for discounted tickets before your purchase. DISCOUNTED (via Goldstar)
14. On the last Friday of each month the California Market Center hosts a public sample sale with hundreds of showrooms offering men, women and children fashion as well as gift and home items at below-retail prices.
15. The Greens at the Rose Bowl (the grounds surrounding the stadium) hosts Final Fridays a family friendly event happening on the last Friday (4 to 8 p.m.) of every month where food trucks, life-size games, stadium tours and so more are offered.
16. Hershey Felder returns to the Wallis Annenberg Center for Performing Arts with Hershey Felder: A Paris Love Story. Playwright and performer, Hershey Felder will take audiences on a journey into the life and music of Impressionist composer Claude Debussy. The show runs May 24 through June 9. Check for discounted tickets before your purchase. DISCOUNTED (via Goldstar)
17. Cooper Design Space hosts Last Friday Sales a rare opportunity where showrooms open their doors to the public offering discounts on past seasons, samples and overstock. Keep in-mind showrooms are usually cash only.
Saturday June 1st, 2019
18. Pasadena Symphony & POPS presents 'Music Under The Stars' at Pasadena City Hall's Centennial Square. The free outdoor concert also features gourmet food trucks, a musical instrument petting zoo, and other types of family fun. Picnics are encouraged for this annual event. FREE
19. The Fourth Annual Venice Pride Sign Lighting & Block Party returns this Saturday for an inclusive celebration of the LGBTQ+ community. Highlights include beats from DJ Victor Rodriguez, dancing, food trucks, and the Venice sign lighting ceremony. FREE
20. This Saturday a group of volunteers will be brining mulch and water to the Wisdom Tree in Griffith Park. The group will be meeting at 10 a.m. at the Wonderview Trailhead if you're interested in helping out. Check this IG post for more details. FREE
21. The 14th Annual LAWineFest returns June 1-2 for unlimited tastings from various wineries, artisan brands and even breweries on both a local and national level. Happening at The Pike Outlets in Long Beach, highlights include conversations with the winemakers, live music, gourmet food trucks and tastings from local restaurants. Check for discounted tickets before making your purchase. DISCOUNTED (via Goldstar)
22. Last Remaining Seats, the Los Angeles Conservancy's annual event featuring classic film screenings in some of Los Angeles' most beautiful vintage movie palaces kicks off with It Happened One Night (1934) at the Los Angeles Theatre.
23. The Margarita Taco Festival comes to the Northridge Recreation Center June 1 – 2 for a weekend of live entertainment, tacos, beer, and delicious margaritas. Free admission.
24. Street Food Cinema returns this weekend with a screening of Crazy Rich Asians at LA Arboretum and Bohemian Rhapsody at Poinsettia Park. Note that select screenings have discounted tickets. (DISCOUNTED) via Goldstar
25. The LA Phil's new-music marathon Noon to Midnight returns with award winning conductor John Adams. Guests will experience pop-up performances all around the Walt Disney Concert Hall, including the premiere of five new works. Check for discounted tickets before making your purchase. DISCOUNTED (via Goldstar)
26. Smorgasburg LA's annual POPUP ON THE PIER in Santa Monica will team up with the first ever SaMo PRIDE for a day of celebrating diversity and getting a taste of some of the best of Smorgasburg vendors right on the Santa Monica Pier. Free to attend.
27. Outpost Los Angeles City Market heads to Rolling Greens in Downtown Los Angeles for a festival designed for creatives to meet one another while discovering music, food, art, products, and experiences that highlight Los Angeles. FREE
28. Bixby Marsh will host an open house this Saturday. Located in Carson, the urban freshwater habitat contains over 100 plant species, 69 type of birds and 84 wildlife species. Docents will be on hand that day to give guided tours of the marshland trails. FREE
29. Spend a day at the 2nd Annual Bloom Summit getting pampered, learning from wellness experts and interacting with brands that focus on a non-toxic lifestyle. Happening at the Beverly Hilton.
30. For over 30 years, Grand Performances has offered a variety of performance events at California Plaza, for free. Their 2019 summer series kicks off on June 1 when City of Los Angeles Department of Cultural Affairs (DCA) present COLA: A night of spiritual jazz, poetry, and literature. FREE
31. Eat|See|Hear returns for 2019 with a screening of Young Frankenstein. Check for discounted tickets before making your purchase. DISCOUNTED (via Goldstar)
32. The Original Farmers Market, Los Angeles will host the 25th Annual Gilmore Heritage Auto Show. This years theme is Roar with Gilmore – A Tribute to American Muscle Cars and The Joy of Horsepower. FREE
33. Redondo Beach's King Harbor Brewing turns five this Saturday and they're throwing an awesome party with unlimited draft beers, live music, giant games, a Tiki Bar, food, ice cream and more.
34. The 36th Annual Montrose Arts & Crafts Festival returns June 1-2 for a weekend of exploring over 250 fine artists, crafters, food vendors, California Certified farmers, musicians and entertainers. Admission is free.
35. Wine Riot 2.0 describes themselves as the least pretentious wine event aimed at Millennials. Happening at City Market Social House, the event will have wine tastings alongside a party atmosphere with games, challenges and more. DISCOUNTED (via Goldstar)
36. Head to Anaheim to celebrate the 100th year anniversary of the historic Anaheim Packing House. A full day of entertainment, activities, giveaways, historical tours, citrus-infused food and more are planned. Free to attend.
37. It's Beer & Magic night at Absolution Brewery in Torrance from 7-10 p.m. this Saturday.
38. Head over to the Regent in DTLA for The Rock and Roll Flea Market. The market features 50 vendors offering vintage and handmade crafts, including clothing, jewelry, memorabilia, instruments and more. Admission is free and open to all ages.
39. 6th & La Brea will host "Saturday Summer BBQs" all summer long starting on June 1. Happening every Saturday from 1-6 p.m. stop in for some fine grilling of both meat and vegan eats, games and local craft beer.
40. Non-profit The Cat Cafe has a new popup kitchen lounge called Tiny Beans, where guests can interact with adoptable kittens for a fee. The sad fact is that many shelters do not have the capacity to care for kittens and that can result in euthanizing them. Tiny Beans aims to spread the word to help save as many kittens as possible all summer long.
41. Rooftop Cinema Club returns to the rooftops of LEVEL in DTLA and NeueHouse in Hollywood with multiple screenings this weekend that include Romeo & Juliet, Love & Basketball and more.
42. Outdoor theater Will Geer's Theatricum Botanicum, located in Topanga Canyon kicks off their summer 2019 season on Saturday with a performance of Shakespeare's Twelfth Night and continue through Sunday with a performance of A Midsummer Night's Dream.
Sunday June 2nd, 2019
43. Mount Wilson Observatory launches its third season of Concert in the Dome special concerts inside its historic 100-inch telescope dome. There will be two musical performances: one at 3 p.m. and the other at 5 p.m. A reception for the artists will follow each performance.
44. Seven % Solution 2019 hosts a wine-tasting celebration at Hedley & Bennett in Vernon that highlights the varietal diversity of California vineyards. Gathering 42 accomplished winemakers this year, attendees can expect 60 California-based, outlier grape varieties, with 180 wines to taste, and over 130 wines to browse.
45. The 2019 LA COCHON555 culinary experience is centered around all things pork, particularly heritage breed pigs. A delicious nationwide culinary tour, Angelenos will get to meet over 100 chefs, sommeliers, distillers, brewers and barkeeps dedicated to supporting family farmers and educating the public about the agricultural importance of eating heritage breed pigs. Check for discounted tickets before making your purchase. DISCOUNTED (via Goldstar)
46. Gather the kids for the 6th Annual SoCalMoms Great Big Family Play Day. Happening at The Autry, the family festival and expo will feature all day live entertainment, interactive experiences for kids, food, products, freebies and much more.
47. Traveling marketplace Urban Air Market returns to Los Feliz Village on Sunday with more than 100 emerging designer pop-ups and support from neighborhood shops and restaurants. Free to attend.
48. Le Salon de Musiques presents a stage free chamber musical experience with champagne and high tea to follow at the Dorothy Chandler Pavilion this Sunday. DISCOUNTED (via Goldstar)
49. Monrovia Music Fest returns for a day of live music, craft beers, food trucks and shop vendors. FREE
50. Beauty 101 happening at The Ruby Street in Highland Park is a day of intimate insights into the latest beauty trends and techniques led by experts in the field. Attendees will get to join in on workshops, explore beauty brands and take home a curated goodie bag.
51. Annenberg PetSpace will host an Agility Workshop for your dog this Sunday. The one hour class will have an obstacle course with jumps, tunnels and pause tables.
Food Pick for the Week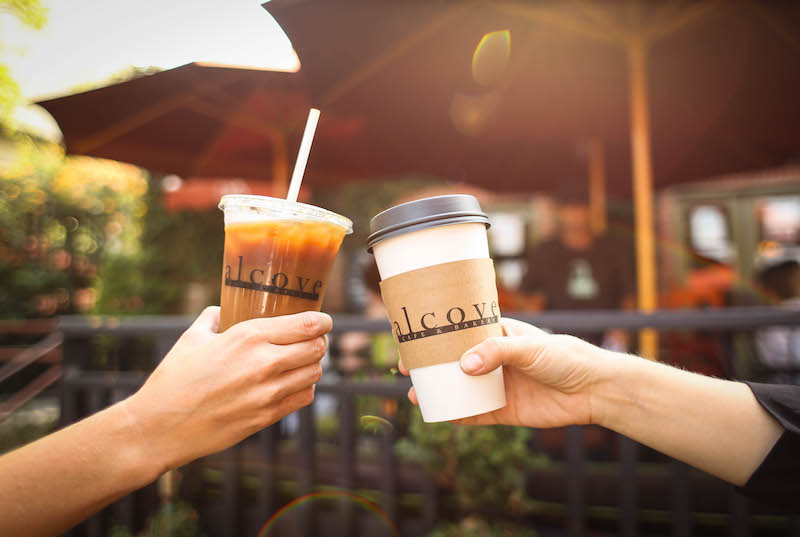 This week's pick by Christina Champlin, Co-Founder of We Like L.A.
Alcove, a beloved Los Feliz cafe with one of the most popular patios in the city, is celebrating their 15th anniversary with a summer-long morning coffee happy hour promotion. From June 1 through September 30 guests can pick up a hot cappuccino, latte, brewed coffee or espresso for only $1.50 every day between 6 to 9 a.m. It's the perfect way to start a summer morning in L.A.
Alcove Cafe is located at 1929 Hillhurst Ave., Los Angeles, 90027
---
Want to get our to-do lists straight to your inbox every week? Sign up for our email program. Have an upcoming event you'd like suggest for listing? Drop us a line at [email protected]