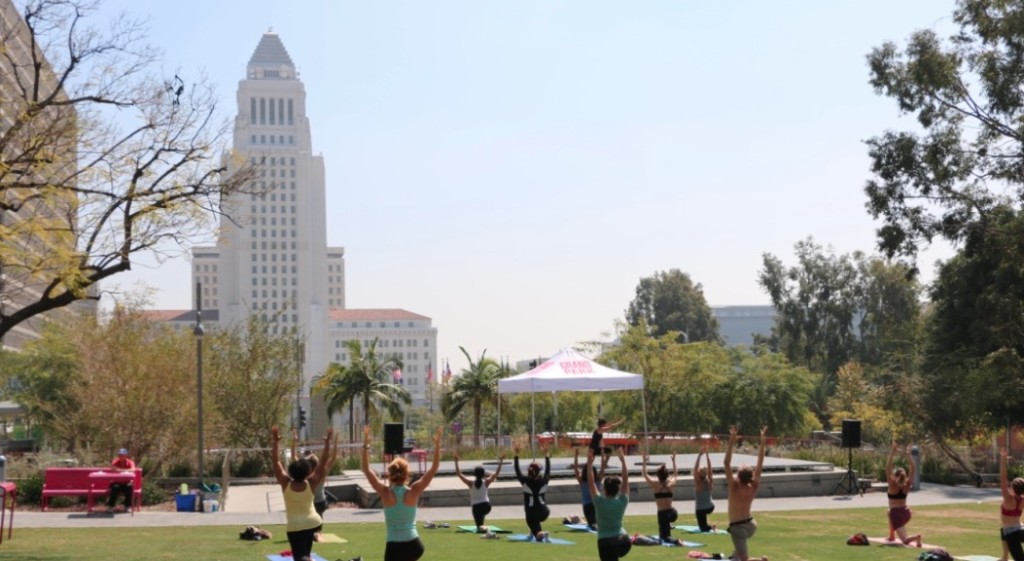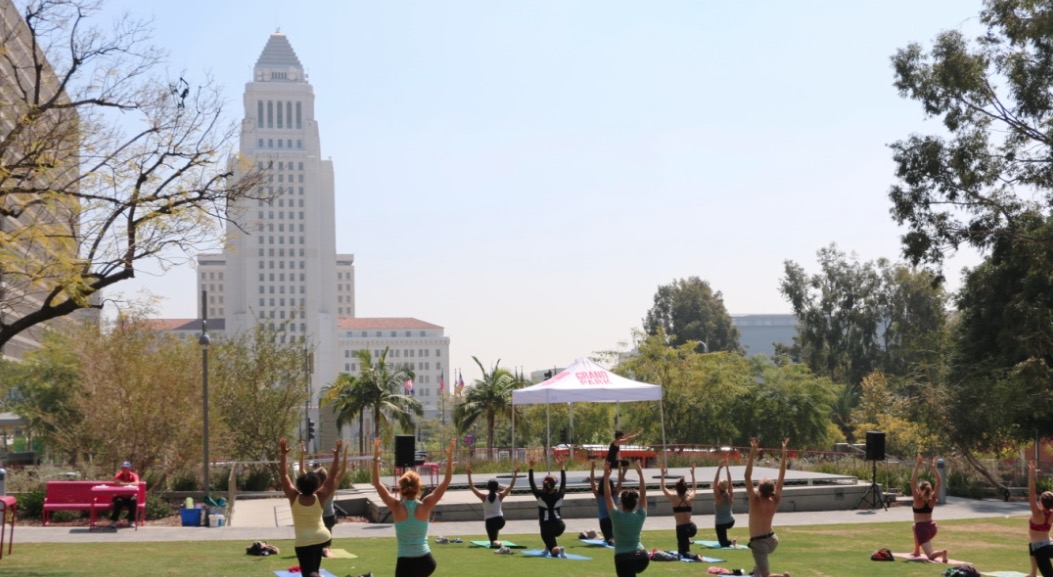 You know what's handy? Waking up in the morning, firing up your phone/computer and being able to scan a super quick (but curated) rundown of the best of what lies ahead. So here it is, our list of fun things to do in Los Angeles for today, Wednesday, March 4, 2020.
May it lead you to adventure!
[IMPORTANT: Want our latest 'things to do' rundowns sent straight to your email inbox? Sign-up for our newsletter program]
Keep in mind for some of the ticketing options we utilize affiliate links and receive a commission if you purchase through our links (affiliates noted in parenthesis).
---
1. [10 a.m.] FIDM Museum presents their annual "Art of Motion Picture Costume Design" exhibition from February 4 to March 21. Now in its 28th year the public can see costumes created by all five Academy Award nominees. Over 100 outstanding costume designs from 29 films in the past year will also be on display. FREE
2. [12:15 p.m.] Take an afternoon yoga class in beautiful Grand Park. The 45 minute workout is complimentary to the public every. After yoga, check out the many food trucks lining the park and grab lunch al fresco style. FREE
3. [1 p.m.] Go Get em Tiger in Highland Park is hosting a free cupping of their latest coffee lineup at 1 p.m. this Monday. FREE
4. [5 p.m.] The Wizard's Den is an immersive pop-up where aspiring spell casters can concoct their own magical potions (aka cocktails) donning wizard's robes and using a variety of witchy props and ingredients. The pop-up opened Feb. 26 and runs on various dates through April 5.
5. [5:45 p.m.] Griffith Observatory offers a Sunset Walk & Talk one evening a month led by a Park Ranger and museum guide. FREE
6. [7 p.m.] Head to Hamburger Mary's for Legendary Bingo the best gay bingo night in town. There will be celebrity guests, fabulous prize packages and more all benefiting local and national charities.
7. [7:30 p.m.] Risk!, the show where people tell true stories they never thought they'd dare to share, stops by The Virgil this Wednesday with jaw-dropping and hilarious stories.
8. [7:30 p.m.] NPR's successful weekly music program From the Top stops by The Wallis to celebrate the talents and voices of virtuosic young musicians with MacArthur "Genius" Grant recipient Vijay Gupta as the shows guest host.
9. [8 p.m.] Film Independent Live Reads are staged readings of film scripts with a guest director reading stage directions while images from the film are projected behind the cast. Charlie Kaufman's Eternal Sunshine of the Spotless Mind will be read. The guest director is Brett Haley and the cast of actors include Tessa Thompson, Kumail Nanjiani and more. There will also be a special musical performance by Miya Folick.
10. [8 p.m.] The Group Rep at The Lonny Chapman Theatre in North Hollywood presents a free staged reading of the musical A Beating Heart, inspired by Oscar Wilde's The Picture of Dorian Gray. No reservations are needed, it's a first come, first served deal. The free reading takes place on Tuesday, March 3 and Wednesday, March 4 both at 8 p.m. FREE
#SPONSORED DEAL OF THE DAY: $18 tix to L.A. TACO's Birriamania (via Goldstar)