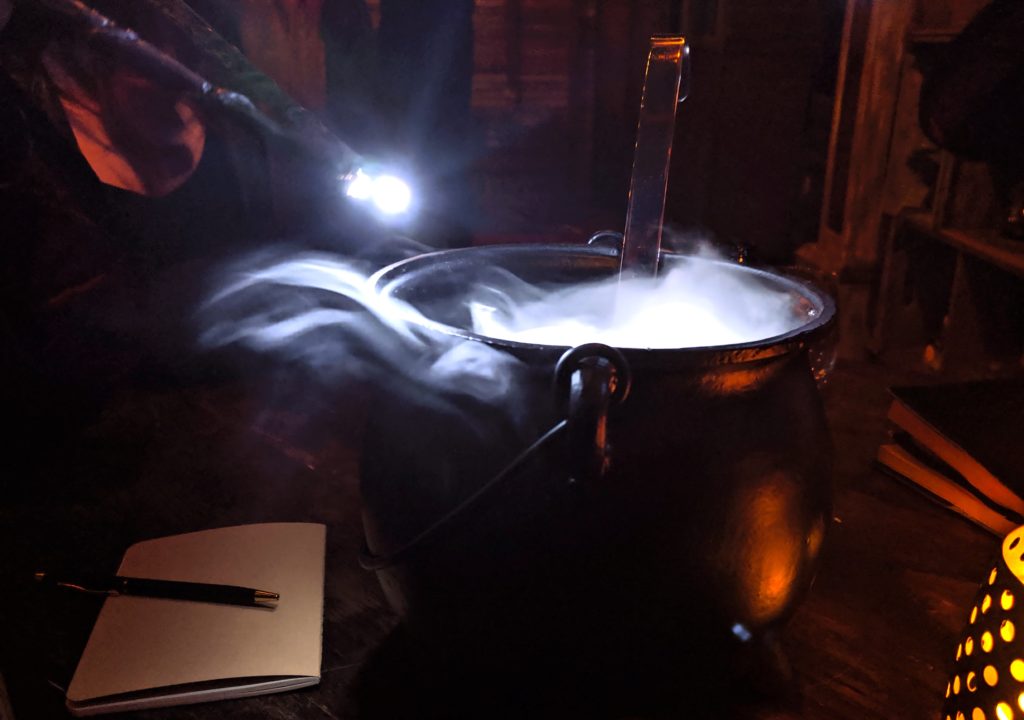 The Wizard's Den is an immersive pop-up where aspiring spell casters can concoct their own magical potions. These potions are said to have mind-altering effects when consumed, and non-magical types may know them as "cocktails."
Though I'd happily role-play as a shopkeep NPC who has to keep a hero stocked in healing potions and strength elixirs, the Wizard's Den plays with the magical academy trope—think The Chilling Adventures of Sabrina, The Magicians, or Harry Potter. But, it isn't a specific reference to any particular property.
Instead, guests are first-year students at a spell school where a professor leads a 90-minute potion-making course. Though organizers are keeping the exact location a secret, we can tell you it's in Hollywood and perfectly decorated. If you found out that an eccentric aunt you'd never met had disappeared under mysterious circumstances and bequeathed you her probably haunted estate, her attic would look like the Wizard's Den.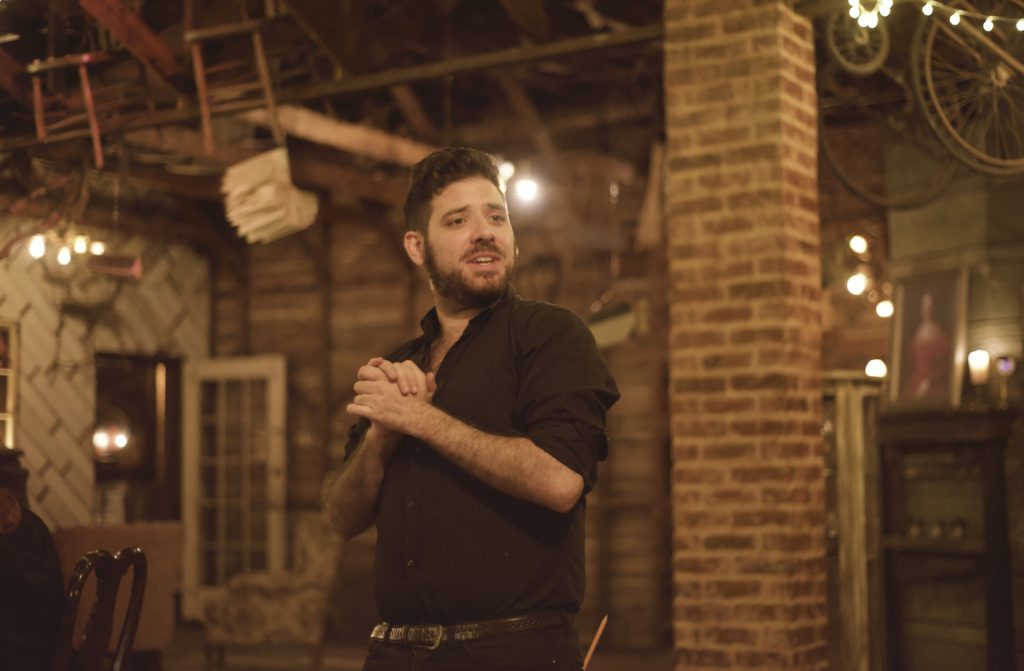 Upon entrance, students will don a black wizard's robe. The faculty will divide students into groups. Though it's not a competition, each team must solve a series of riddles and puzzles to learn the art of potion-making. The first challenge will earn you either a glass of mulled wine or ale, while the rest will help you collect your potions' ingredients. This gives you a chance to explore the space, which is full of tricks and surprises.
Ultimately, each student will have the opportunity to craft and drink two "potions." This part is pretty fun, as you'll use a variety of witchy props to make the potions with your team. I found the first cocktail crisp, lightly sweet, and refreshing. I didn't care for the second cocktail, made with hot water, though you can screw around with ingredient proportions until it works for you.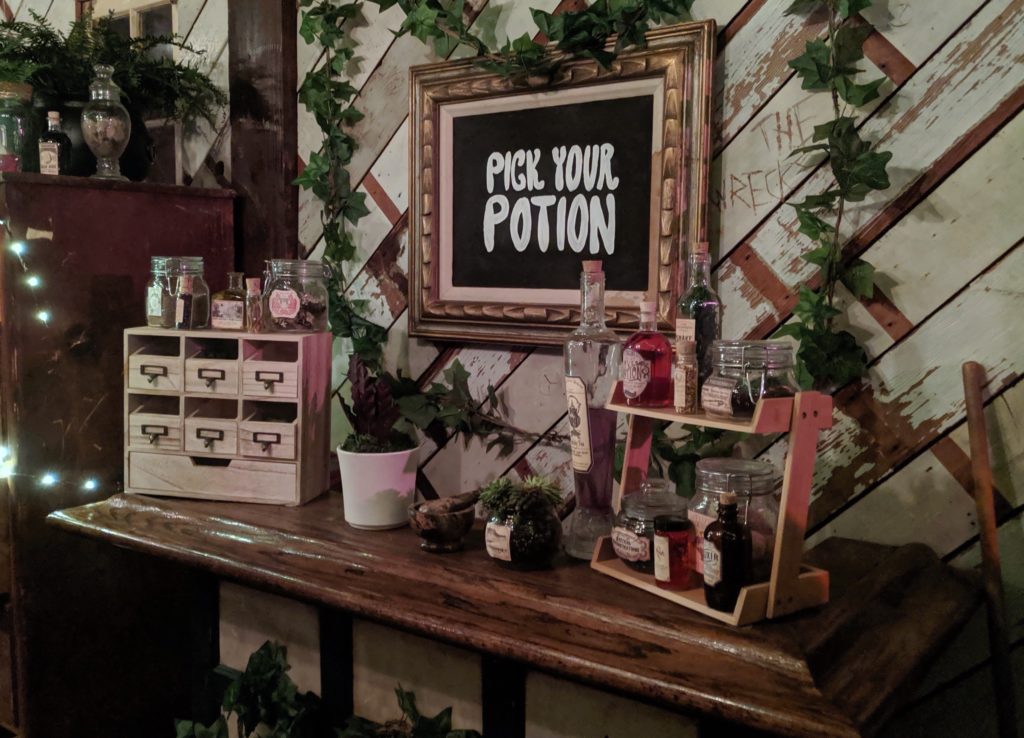 Tonally, the Wizard's Den is cute, if a little silly. It has a PG-13 sense of humor, like raunchy jabs about the professor's infatuation with a late sorceress. The puzzles aren't hard, but they make for good teamwork. Overall, it's a casual, hands-on immersive experience in a photogenic venue. You'll also be in Hollywood where, if you're still thirsty, you can stop off at another watering hole and let the more professional alchemists take care of you.
The Wizard's Den runs April 21 to Aug. 31 at a secret location in Hollywood. Tickets are $35-$45/person for the full 90-minute experience and include one mulled wine or beer and two potions.