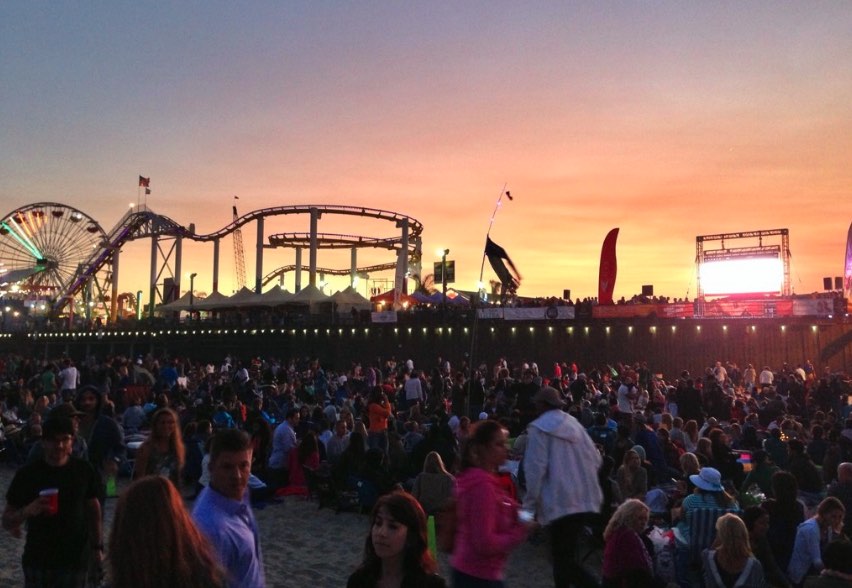 The 35th Annual Twilight on the Pier concert series in Santa Monica has always been a buoyant and grooving good time, but this year's lineup is more cutting edge than ever. Young upstarts like Dijon, San Cha, Disco Shrine and Starro highlight a movement toward hip, fresh sounds. 
Shows are every Wednesday from August 21 to September 25. After a splashy kick-off featuring a diverse slate of talent, each week boasts a theme: Latin Wave, Middle East Beats, Island Tides, Aussie Splash and Japanese Vibes, curation reflective of southern California's multicultural milieu. By way of summary, here's a quick overview of the 2019 lineup:
Wednesday, August 21 starting at 7 p.m. – Rostam, Dijon & Jen Awad
Wednesday, August 28 starting at 7 p.m. – Helado Negro, San Cha & Banda Las Angelinas
Wednesday, September 4 starting at 7 p.m. – A-Wa, Disco Shrine & Los Angeles Arabs Orchestra
Wednesday, September 11 starting at 7 p.m. – Hollie Cook, West Standard Time Ska Orchestra & Upstream
Wednesday, September 18 starting at 7 p.m. – Methyl Ethel & TBD
Wednesday, September 25 starting at 7 p.m. – Cornelius, StarRo & Taiko Project
Last year organizers expanded the event to three stages and a whopping 350,000 Sq ft of space for grooving and grubbing, an acknowledgment of the events exploding popularity. For 2019 attendees can enjoy a trapeze show before every concert spotlighting different cultures, immersive art installations, comedy at Pacific Park, a pop-up public library featuring writers who fit with the week's cultural theme, and ample dinner and drink options, including a beer and spirits garden. Also the folks from Smorgasburg LA, the popular open air market at ROW DTLA, will be on hand with half a dozen vendors.
These events are uber popular and uber fun, so Ubering to and from the pier is a solid idea. That said, the Expo line will drop you about a 10-minute walk from the pier, a sweaty but gorgeous walk in balmy late Summer weather. 
The Pier is smack dab in the middle of Downtown Santa Monica, just off Ocean Avenue & Colorado Ave. If you do plan to attend, I suggest to arrive early and expect a crowd.
There are three entrances: the ramp on Ocean Avenue and Colorado, the Grand Entrance on Ocean Front Walk and the handicap accessible steps by Bubba Gump. 
For more info visit https://santamonicapier.org/twilight/.