When Metro purchased Union Station in 2011 and set about to undertake planning an overhaul of the iconic Los Angeles transportation hub, they had four key goals in mind: To celebrate the site's history, improve passenger experience, create a great destination, and set the table for the future of high speed rail.
With the fall of 2014 approaching as a deadline to present the final master plan to the Metro board of directors, now seems like as good a time as any to check in on the progress being made.
That said, here's the 5 things I'm most excited about based on an interview with Metro Deputy Executive Officer, Jenna Hornstock, and her discussion of the proposed plan (see interview below).
1. It's a true master plan, not a piece-meal approach.
The most fundamental change is that of how planning for the future is taking place with Union station. Rather than just create additions piece-by-piece as needed, there has been a pivot to creating a grand vision of what Union Station should look like in the future. It's obvious, but necessary.
2. There will be a new concourse to create a sense of place
When the station opened in 1939 the old ticketing hall was where people came in to buy tickets and get information. It's an amazing visual space with tons of light and an open-air feel. Currently though, it sits vacant.
The plan is to widen the central passageway connecting the station to arriving passengers to reclaim the sense of place that while making the pathway for passengers simpler and more intuitive.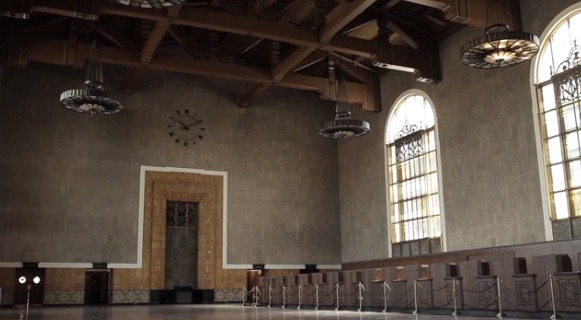 3. The bus plaza will be relocated 
By moving the bus plaza from the east-side to the west-side, it would mean all of your local and citywide bus services, rail services, and employer based shuttles would be available on the one concourse level.
4. The forecourt will be redeveloped and revamped
With some landscaping changes and redevelopment, the planners want to reimagine this western edge of the complex as a gateway to Los Angeles.
Having such close proximity to the L.A. Civic Center as well as many cultural touchpoints, including El Pueblo, Chinatown, Little Tokyo, the Financial District, and the Arts District, means that Union Station should not only be logistically accessible to these vital areas, but also serve as a symbolic center that connects these communities together.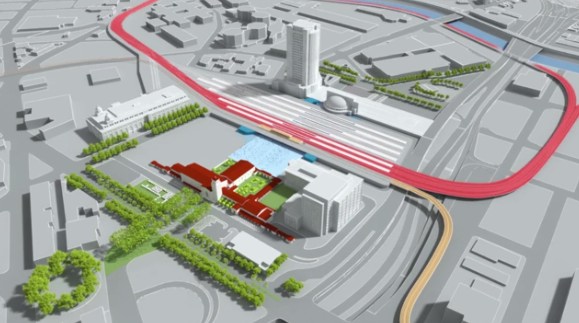 5. High speed rail is still on the agenda
If and when high speed rail ever becomes a reality in California, you can fully expect Union Station to be one of the main hubs.
Personally, I can't wait to be able to zoom up in San Francisco on a whim. 😉
More information on Metro's redevelopment plan