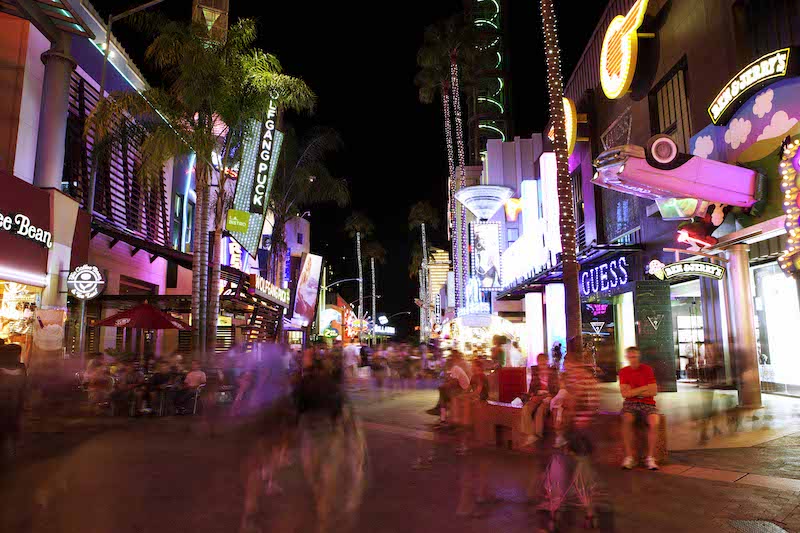 While Universal Studios Hollywood remains closed to the public, Universal CityWalk reopens today. This is a phased reopening involving select restaurants and retail, plus health and safety modifications. It also comes with free parking!
CityWalk will open daily from noon to 8 p.m., though the hours at various venues may vary. For public safety, all guests must wear a face covering (except when eating) and get their temperature checked upon entrance. If you don't already have a facial covering, you can buy one at CityWalk. Additionally, a limited capacity will allow guests to practice physical distancing.
Open stores include Guess Accessories, Shoe Palace, and Skechers. Open restaurants include Blaze Pizza, Buca di Beppo, Crepe Café, Johnny Rockets, Pizza Hut/KFC, Starbucks, Taco Bell, and Voodoo Doughnut. 
There is no valet parking available, but self-parking is free.

Universal Studios Hollywood closed along with the rest of SoCal's theme parks in March. Theme parks are included in Phase 3 of the state's reopening protocols, but we don't have a date for that yet nor the guidelines that explain what reopening might look like.
In Florida, Universal Orlando opened on June 5 at reduced capacity. Guests are required to get their temperatures checked, wear a face covering, and practice social distancing. Guests must also sanitize their hands before boarding rides.