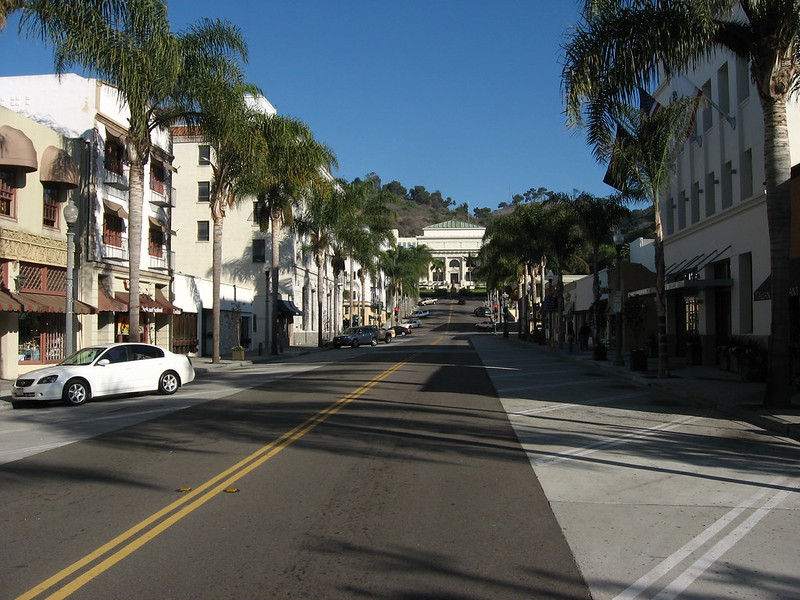 While Los Angeles County has some work to do before it can push deeper into Stage 2 of our recovery journey, Ventura County is the first in Southern California approved to move ahead. This means it can now reopen shopping malls and restaurants for dine-in service, with health and safety modifications.
Ventura County received approval from the state on Wednesday. According to KTLA, 2,700 Ventura County businesses have already registered to reopen.
Counties are allowed to reopen faster if they can meet several requirements, including fewer than 25 cases of COVID-19 per 100,000 residents or a positivity rating of 8% or lower over the past seven days. According to Ventura County's self-attestation form, it's had an average of 16.6 positive tests per 100,000 residents over the last 14 days, with a positivity rating of 3.5% over the last seven days. Los Angeles's positivity rating is currently at 9%.
For counties that are approved to push ahead, that currently means reopening destination retail including malls and swap meets and dine-in restaurants. In Ventura County's case, County Public Health Officer Dr. Robert Levin is not allowing mall stores without an exit that leads directly outside to reopen, Ventura County Star reports. All reopened businesses must abide by state guidelines, which include making sure customers and employees practice physical distancing and wear facial coverings. If there is a surge in infections or hospitalizations, counties will have to fall back.
Nearly 40 other counties in Central and Northern California have also submitted their attestation forms, including Santa Barbara, San Luis Obispo, Humboldt, and Sacramento counties. (See the complete list here.) Governor Newsom recently said that over 50 counties statewide likely qualified for a quicker reopening.
If you're curious about the number of cases and other stats for each county, you can see those here. You can read Ventura County's revised Public Health Office Order here.