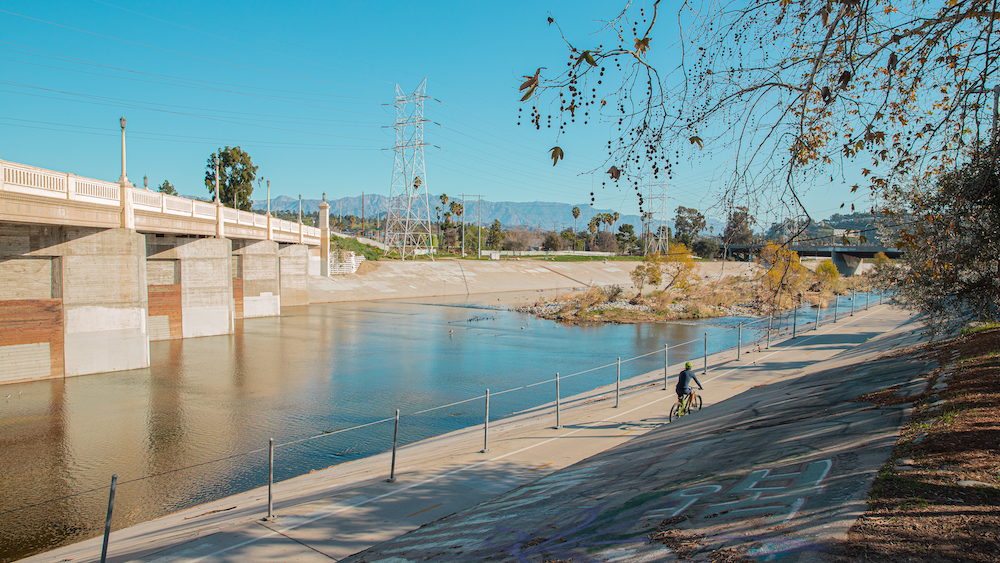 It's 8:22 a.m. on a Saturday and I've parked at Lewis MacAdams Riverfront Park (formerly Marsh Park). In my view is an amoeba-shaped field of manicured greenery encircled by a dirt track and peppered with outdoor exercise equipment and benches and placards.
Sometimes I come here to do pull-ups and bar dips in the morning. Other times it's part of me and the dog's afternoon constitutional. Either way, I find it's almost never too busy, and sometimes practically deserted.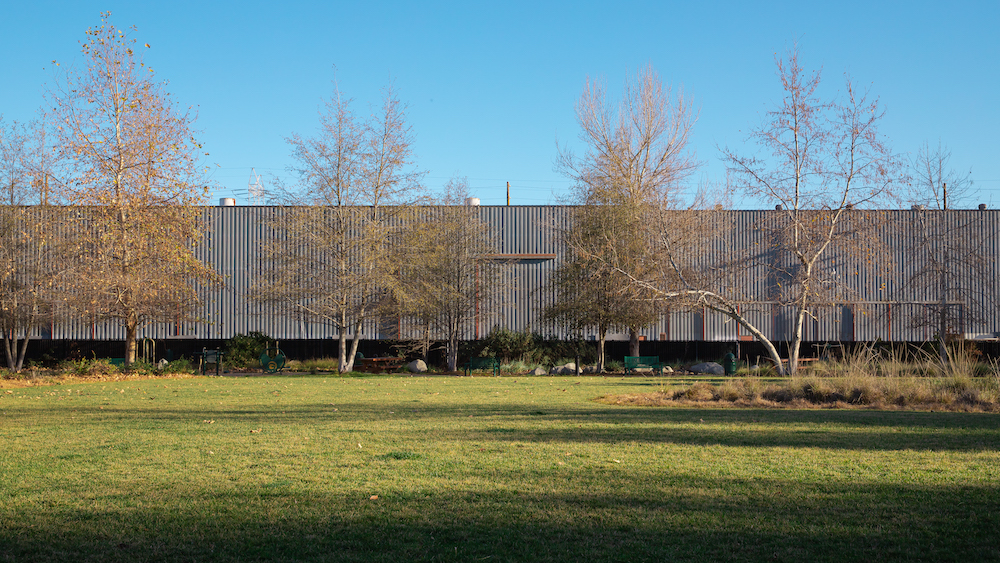 My walk begin east through a skate park to get to a river path access point. In my mind the graffitied ramps are ideal for a good photo, but I can't frame up a shot I like so I just take a portrait of Milo instead. In my head I promise myself this walk will not turn into a doggy photo fest. I hit the path, and turn south.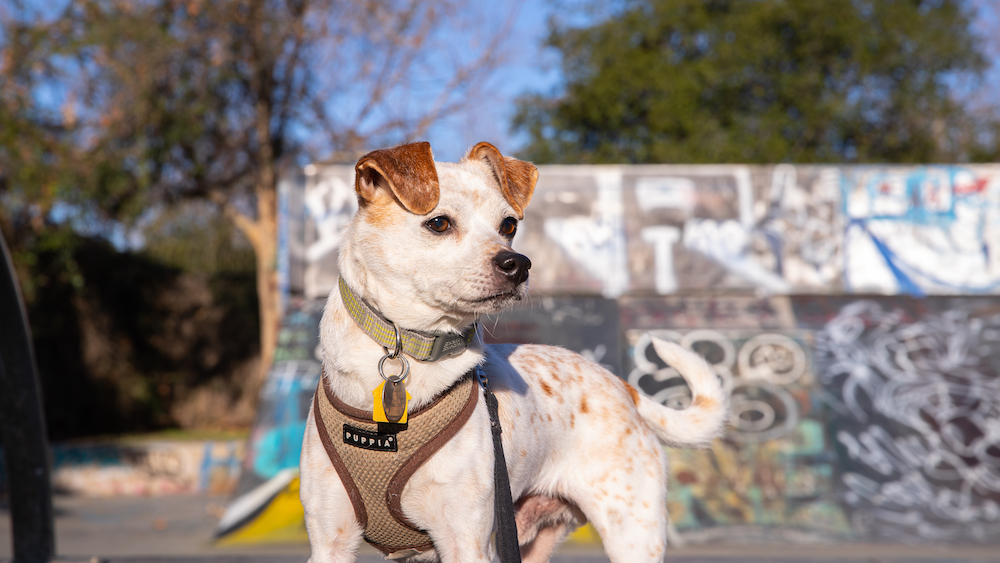 I squeeze my body through the railing and let my eyes consume the work of the U.S. Army Corps of Engineers. It was 1938 when they were tasked with channelizing the river in the aftermath of tragic floods that killed an estimated 115 people in that one year alone. The result of the Corps' work remains a stunning feat of engineering, if not an aesthetically pleasing transformation.
When conjuring images of the L.A. River, many folks access memories of movies. For me, it's the car chase in Terminator 2. A motor cycle and a big rig tearing up a spillway with barely a trickle of water dripping through. But the reality is there are sections of the river where the concrete straitjacket slackens just enough so as to allow nature a fighting chance. Here in Elysian Valley, or Frogtown as many know it, the bog that runs through the middle of the narrows supports trees and birds, and I guess even fish. I say that solely based on the people I sometimes notice lug their casting rods down onto the slope. They wouldn't do that just for show, right?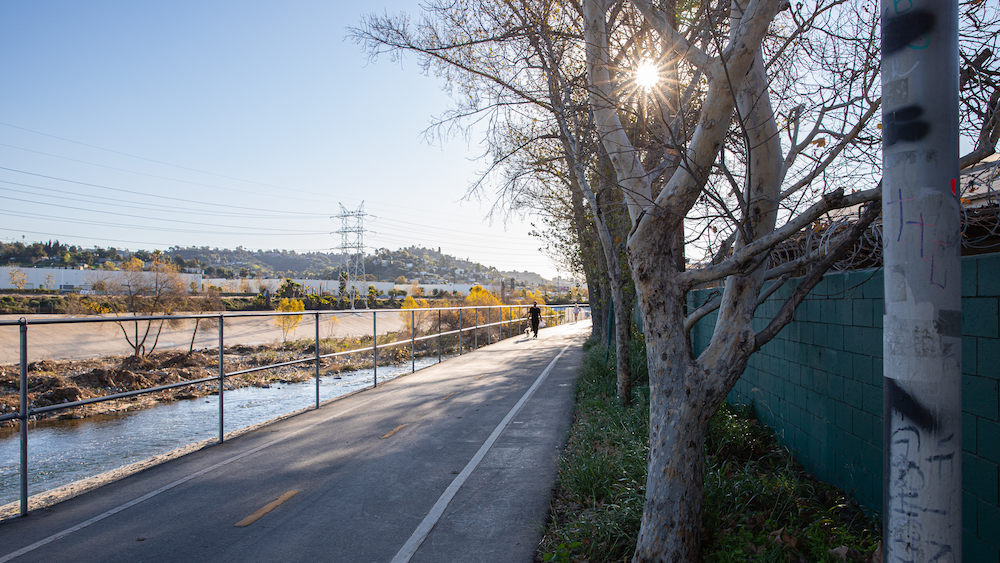 Whether walking, jogging, or biking, it's hard to miss the signs of new development. Fresh multi-storied condos appear just off the river, along with a slew retail businesses, many which opened only within the last half-decade. Spoke Bicycle Cafe and La Colombe Coffee Roasters boast big signage inviting you in off the path, and within a stone's throw of the water you'll now find art galleries and an architect's office and a sewing shop and a hair salon. A blossoming creative hub, as the Times called it in 2018. And though this process of change is decades in the making, it feels like it's only really just getting started.
Eventually, Metro plans to extend the river path through Downtown all the way until the city of Maywood. Construction is slated to begin next year, and it would be completed in 2027. Then there's the Taylor Yard Bridge, which should be opening sometime later this year. The 400-foot span will connect Cypress Park and Elysian Valley, and will surely bring even more pedestrian traffic and retail interest to the area. Whether the inevitable development that follows is for better or worse remains to be seen.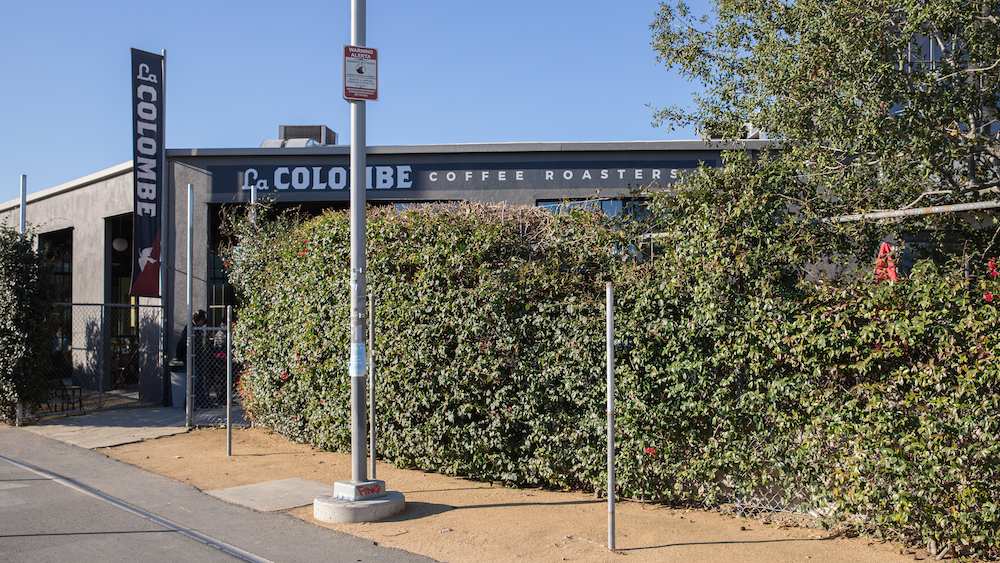 Instead of doubling back or continuing down the river path, I dip off at the coffee shop on Newell St, walk to the intersection at Blake Ave, then turn right. The alley street I'm now in passes a vegan bakery that makes maybe the best cinnamon roll I've ever had in my life. A few storage containers down is Wax Paper, the sandwich shop that serves sando's named after NPR personalities. My favorite has always been the Audie Cornish (black forest ham, Tilamook cheddar, cornichon vinaigrette). A few weeks ago I heard Audie was leaving NPR. I wonder if they'll keep her on the menu.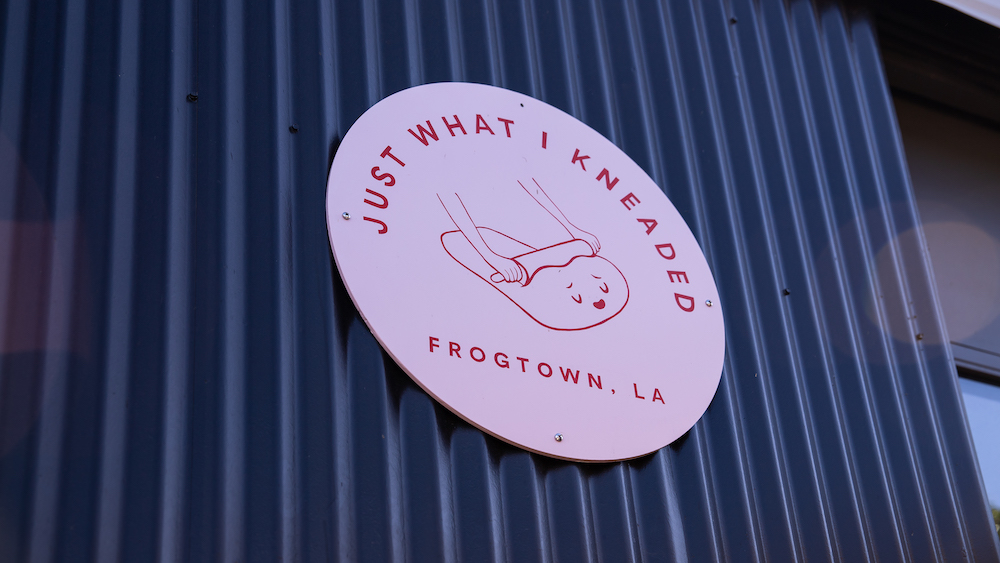 I keep the pace on Blake until it terminates at Coolride Ave, where I turn left. My intent is to create a loop that'll eventually bring me back to the park. I pass by a sign advertising the city's construction efforts. Considering the average sale price of homes in this area is now pushing a million dollars, one would expect the improvements to accelerate in the coming years.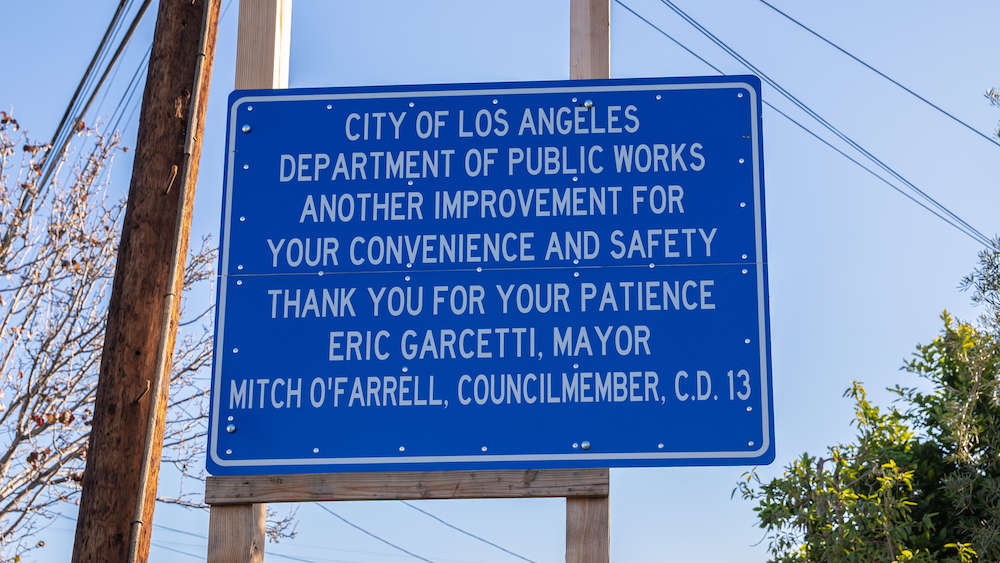 Coolridge runs until it forms a baby culdesac up against an onramp to the 2 Freeway. Instead of trying to scale the wall into oncoming traffic, I head right on Ripple St. and follow the curve of the road as it parallels the freeway.
A little further north, a wall opposite the freeway shows signs of the interminable battle between taggers and the city workers who remove the graffiti. These concrete blocks have probably been tagged and washed over several dozen times in the years I've lived in the neighborhood. Dried coats of paint have thickened into a sort of armored crust that hangs over the bottom edge of the wall like an old battle scar.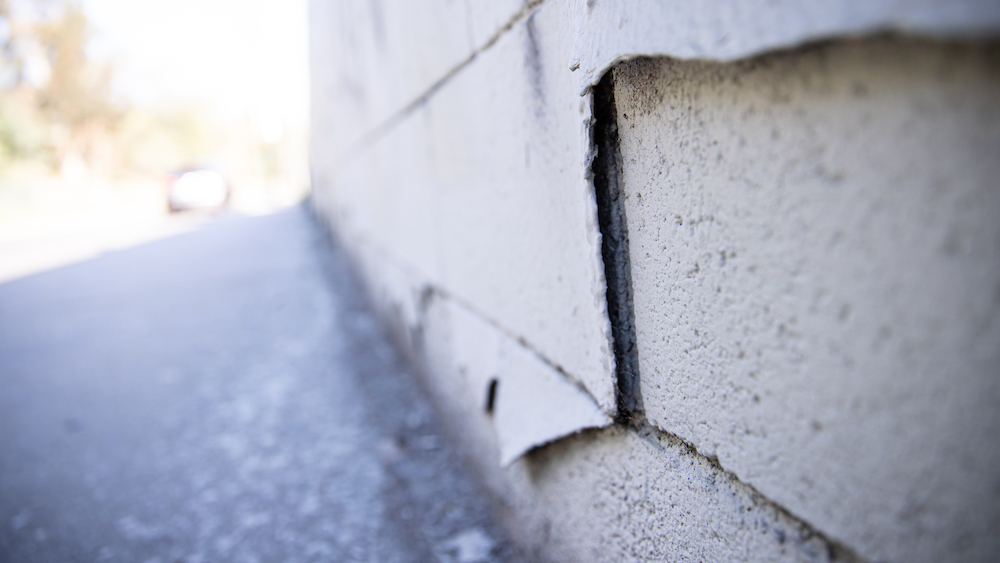 When I get to the corner of Ripple and Rosanna I see a Kobe Bryant mural at the northeast corner, which was created by a local artist named Sergio Zepeda in the wake of the Lakers star's fatal helicopter crash back in January of 2020. As you can see from the photo, not even Kobe is immune from the tagging.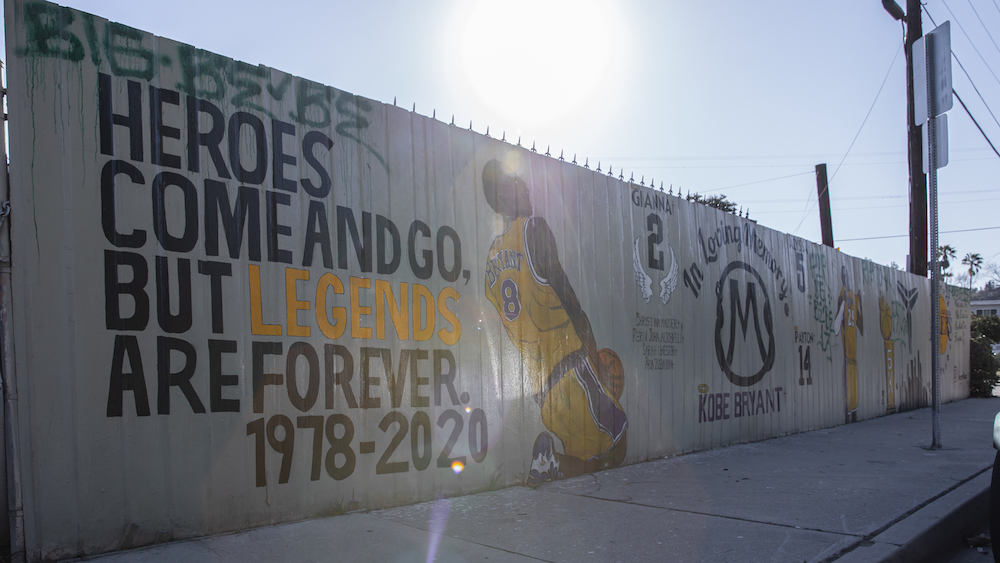 Rather than following Rosanna back to the park, I head west on Ripple St, through a pair of freeway underpasses and up to a section on the edge of the neighborhood that features the Frogtown Brewery, Salazar, and the offices for art and culture non-profit Clockshop.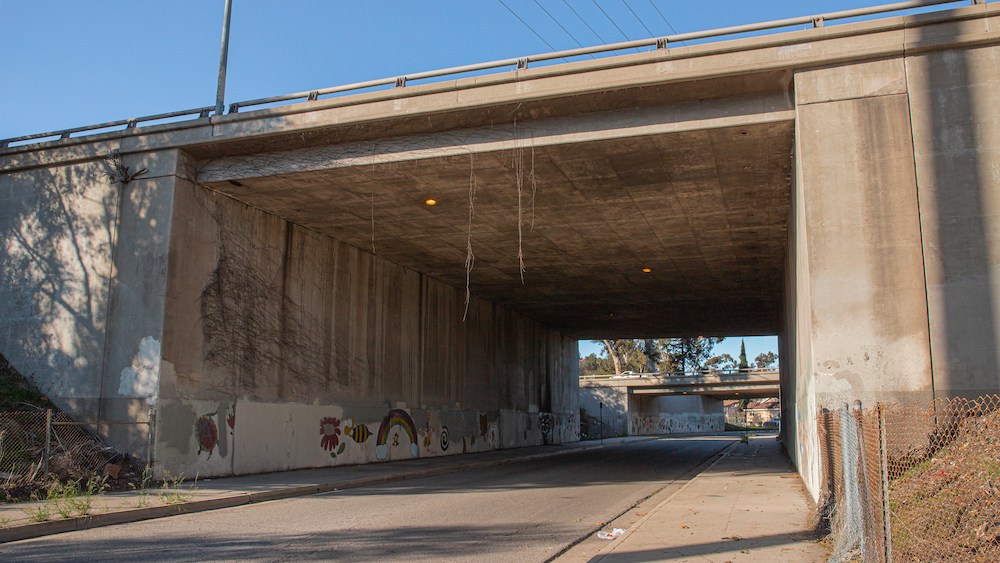 I walk by an LADWP station and spy the a bear head that for a good part of the pandemic had a surgical mask over its face. A symbol of solidarity, I suppose. The mask has been off for months now. I guess whoever removed it off hadn't anticipated omicron.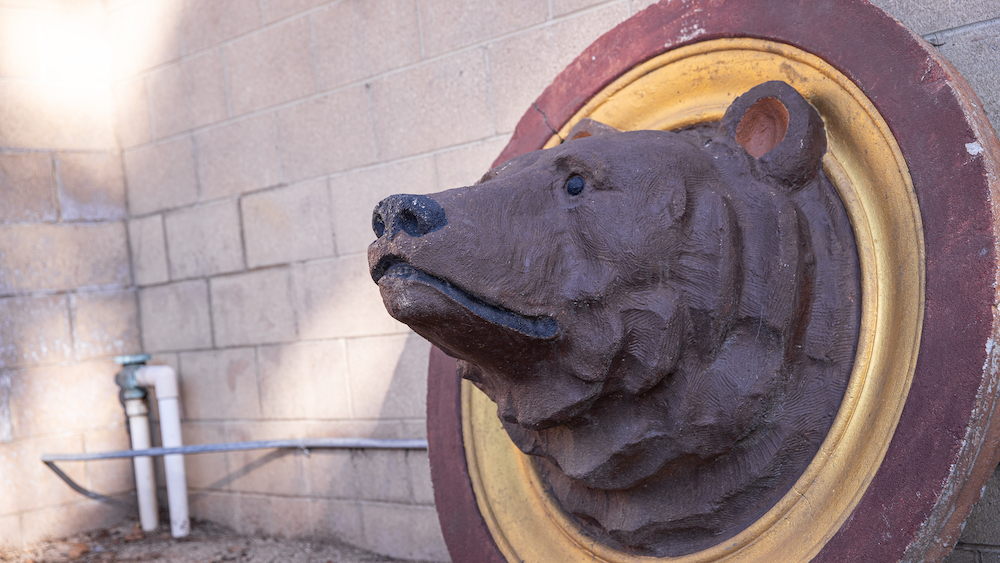 As I come up on Fletcher Dr, I run into one of the city workers who's tasked with painting over graffiti. We chat for a minute and I ask him how long he's been doing this. He says 18 years. Then I look at the fresh paint he's just applied and shake my head and wonder aloud if it will ever end. No, he says, it never will.
Just around the corner, and to the east of Salazar, the Great Heron Gates welcome me to Rattlesnake Park and back to the L.A. River Path. I don't know it as I'm walking but within days of my amble, KCRW's Greater L.A. program will record and air an interview set at this location with Los Angeles Times columnist Patt Morrison. Host Steve Chiotakis chats with Morrison about a newly updated version of a book she wrote in 2001 called Río L.A.: Tales from the Los Angeles River. The discussion touches on issues of river's history, its reengineering, redevelopment, and gentrification. It's a great primer if you known nothing about the area, and worth checking out.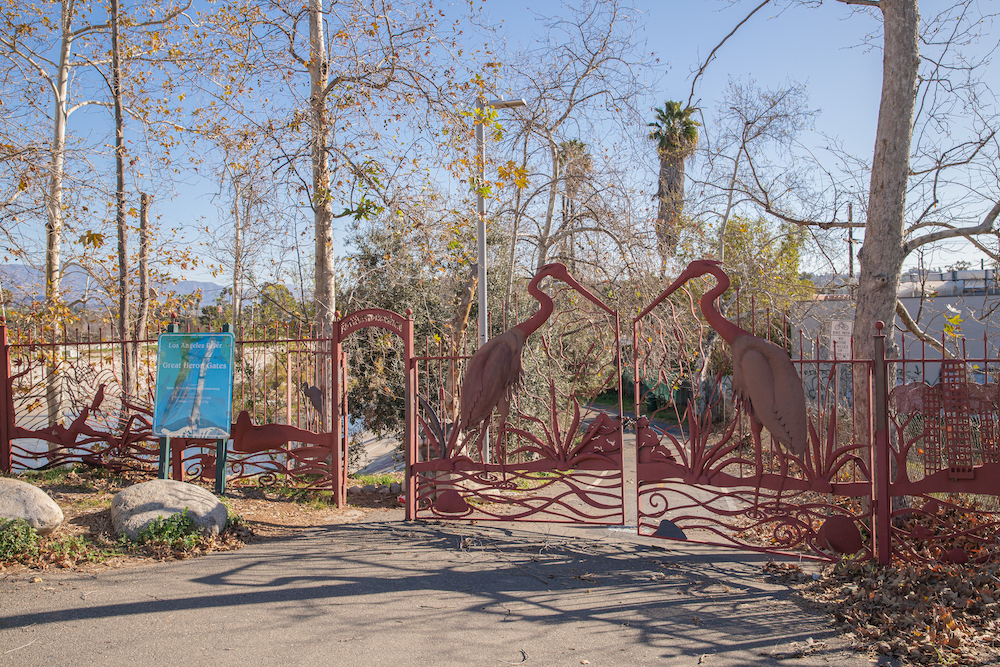 Now I'm back on the path looking north at the underpass for Fletcher Dr. Someone has tagged the wall with a bright red frog and I stare at it for a moment. Why is it called Frogtown? You're probably wondering that.
According to cartographer/blogger Eric Brightwell, Elysian Valley wasn't always known by its froggy moniker. Back at the turn of the 20th century, the area was called Gopher Flats on account of the population of railroad workers. But by the beginning of the depression, the amphibious nickname gained popularity in light of the swarms of jumping creatures that would periodically descend on the nearby river. Here's the thing. Those croakers likely weren't frogs, but actually tiny Western Toads heading down to the river to lay their eggs. But it's all history now. Frogs (or toads) are a rare sight in Frogtown these days.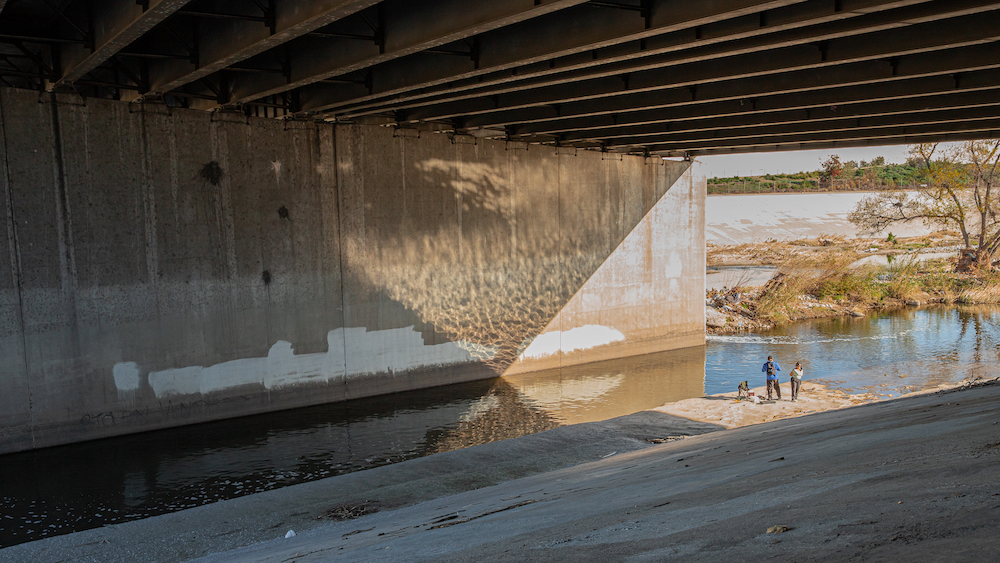 I keep going south underneath the 2 Freeway (again) and it's about a third of a mile to get back to my starting point at Lewis MacAdams. Upon my return I take shade underneath an arched pavilion and think about the park's namesake.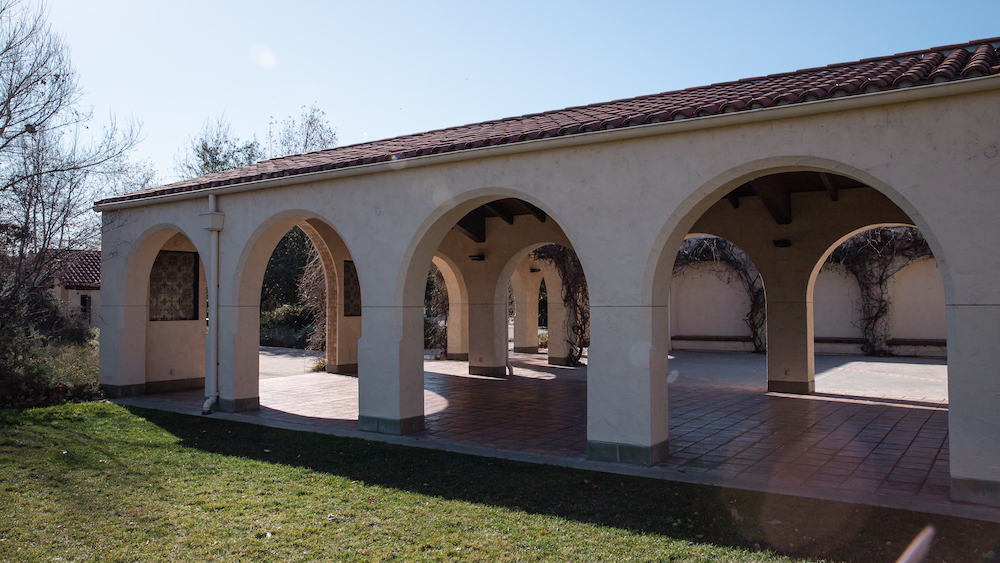 MacAdams was a poet and activist who wrote entire books of verse on the L.A. River, and also founded the organization Friends of the Los Angeles River, which advocates for the river's sustainable and inclusive future. I won't pretend to be any great reader of his poetry, but there is one bit I've come across online that really sticks with me:
At the center of itself / the River is silence, / and that's where I come in: / with the sounds in my head / and the words in my heart.
The portion of the L.A. River and the surrounding Frogtown community is a special place. I've lived here for the better part of six years, and each day I'm awed by something, whether it's a quiet moment along the water or the kindness of my neighbors or the price jumps on properties after someone erects an ADU in their backyard. Yet my whole existence here is a fluke, really. It was a rent control lottery ticket redeemed through a lucky search on Craigslist and cracker jack timing.
Christina and I won't live here forever. Not at these prices. But for now it is home, and so I try to add something good to the place through my thoughts and words and actions. On that score, I hope I'm succeeding, but I don't know. The Army engineers may have tamed the floods, but the tides of cultural change are a force that seems impossible to resist.
And so I walk.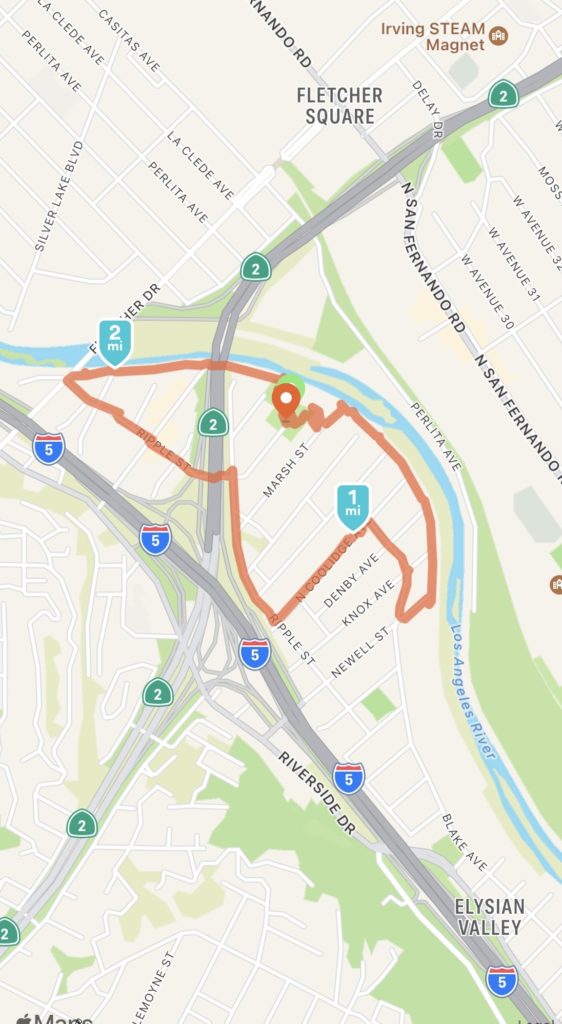 Starting Point: Lewis MacAdams Riverfront Park, 2944 Gleneden St, Los Angeles, CA 90039
End Point: Same
Distance 2.41 miles
Miles Until Goal: 996.52
---
Previous: Walking Around Echo Park Lake // L.A. on Foot #1
Next: Walking Fern Dell to Griffith Observatory // L.A. on Foot #3