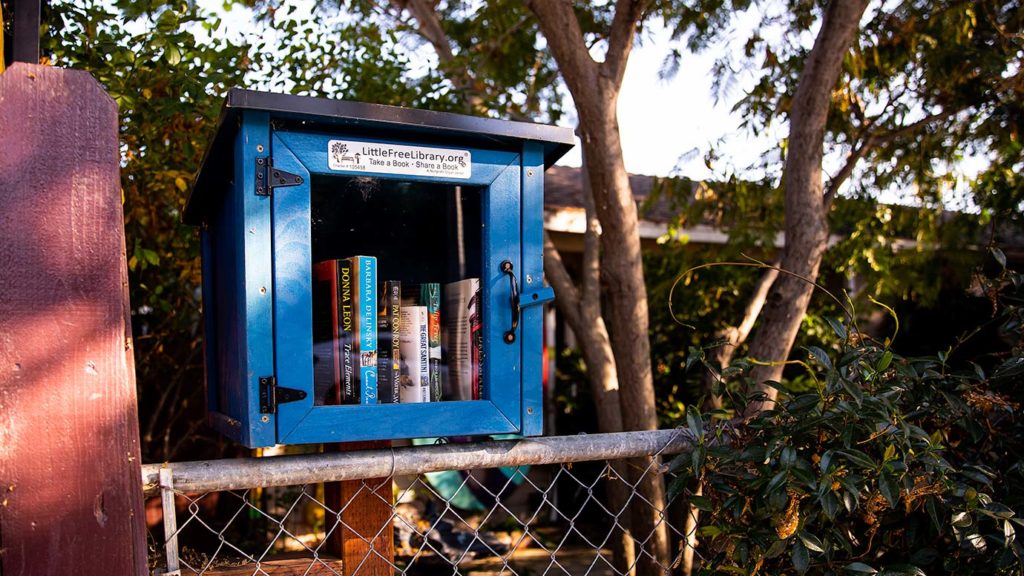 For the last decade, the nonprofit Catalyst has impacted the way people connect, collaborate, and share resources. Through its Whittier Free Store and Artisan Work Lab, the organization provided education and free resources to communities. Sadly, this September, Whittier Free Store and Artisan Work Lab will close their doors because the property has been leased to a new owner. Although Catalyst will no longer provide a physical space for its Free Sharing Operations (FSO), the team is now turning its attention to the public, empowering folks to start their own versions.
In a time of economic uncertainty, free services like the kind Catalyst offers are essential. For example, LA Community Fridges recently made headlines with pop-up fridges filled with food donated by the community.
Catalyst's programs include free stores, free artisan work labs, little free libraries found in front yards, free creative arts spaces, and toy and clothing swaps. The FSO Network is intended to encourage people to participate in the sharing economy. 
Now, Catalyst will help people or groups interested in starting their own FSOs. Participants can request support through an online form. Certain programs will receive complimentary starter kits with items like tables, shelves, and inventory from the closing Whittier Free Store, plus training and workshops. Find more information on getting started here.
For those not interested in joining a network, one-time giveaway events are also encouraged. Catalyst can facilitate with inventory from its closing free store.
On Sunday, September 13 from 1-5 p.m., the Whittier Free Store will also host an unlimited everything-must-go free shopping day for members and non-members to help redistribute everything back into the community.