Want to make the most out of your Halloween weekend this year? Why not book some spooky plans the day before Halloween too?
Check it.
On Friday, October 30 The Wiltern theater will be transformed into a haunted house to host a pre-halloween mega bash featuring a back-to-back-to-back-back horror movie screening (including An American Werewolf in London and Cabin in the Woods), a dance party hosted by Henry Pope, costume contest, virtual reality horror film showcase and live hollywood FX makeup presentation by Cinema Makeup School.
Comedian Christopher Meehan will host the evening's festivities, which start at 7:00pm.
Complete list of movies below.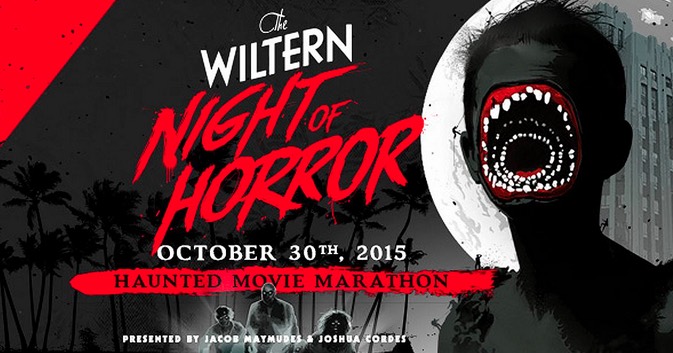 Film presentations for the evening include:
An American Werewolf in London (R) 1981
The Cabin in the Woods (R) 2011
The Descent (R) 2005
Demons 1985
Tickets can be had from $15-$29.
Wiltern Night of Horror is October 30, 2015 starting at 7:00pm.
The Wiltern Theater is located at 3790 Wilshire Blvd, Los Angeles, CA 90010. For more information, visit www.wiltern.com.
Enjoy!