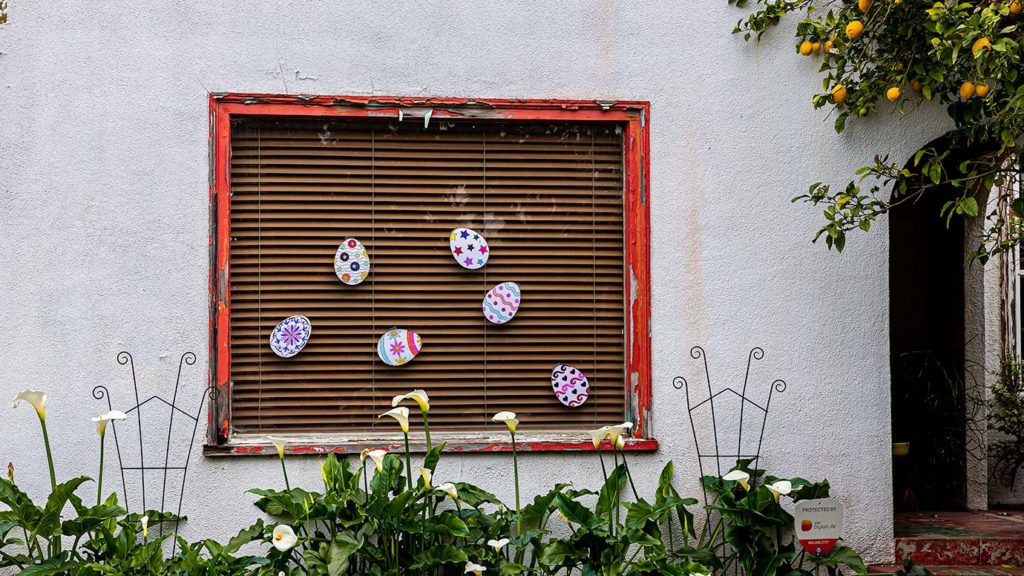 Yesterday in Los Angeles, residents taped colorful egg-shaped cutouts to the insides of their windows as part of community egg hunts all over the city. It wasn't your usual Easter Sunday for the kids, but it was physical distancing approved.
The premise—perhaps borrowed by the recent window bear hunts or a similar suggestion from New Zealand Prime Minister Jacinda Ardern—was pretty simple. Families could print out the egg shapes and work on coloring them in together. Once they'd put up their addition to the hunt, they could go on a neighborhood walk to see how many other eggs they could find.
Calls to join in local egg hunts popped up on community message boards and social media groups in the days leading up to Easter Sunday. Local events site momsla.com put together a virtual map of participating neighborhoods. For many, it was a welcome diversion.
"Hiding hand-drawn eggs in the windows was an opportunity to get the whole community involved in the challenge and still be able to maintain social distancing," Silver Lake resident Rob Miller told We Like L.A. via Nextdoor.
The Millers' window included a hand-drawn pic of matzoh for the Passover tradition of finding the hidden Afikoman, a half-piece of matzo that is split into two pieces during the early stages of the Passover Seder, then put aside to be eaten as a dessert. For clarity, Miller added a sign to make sure visitors knew what they were looking at.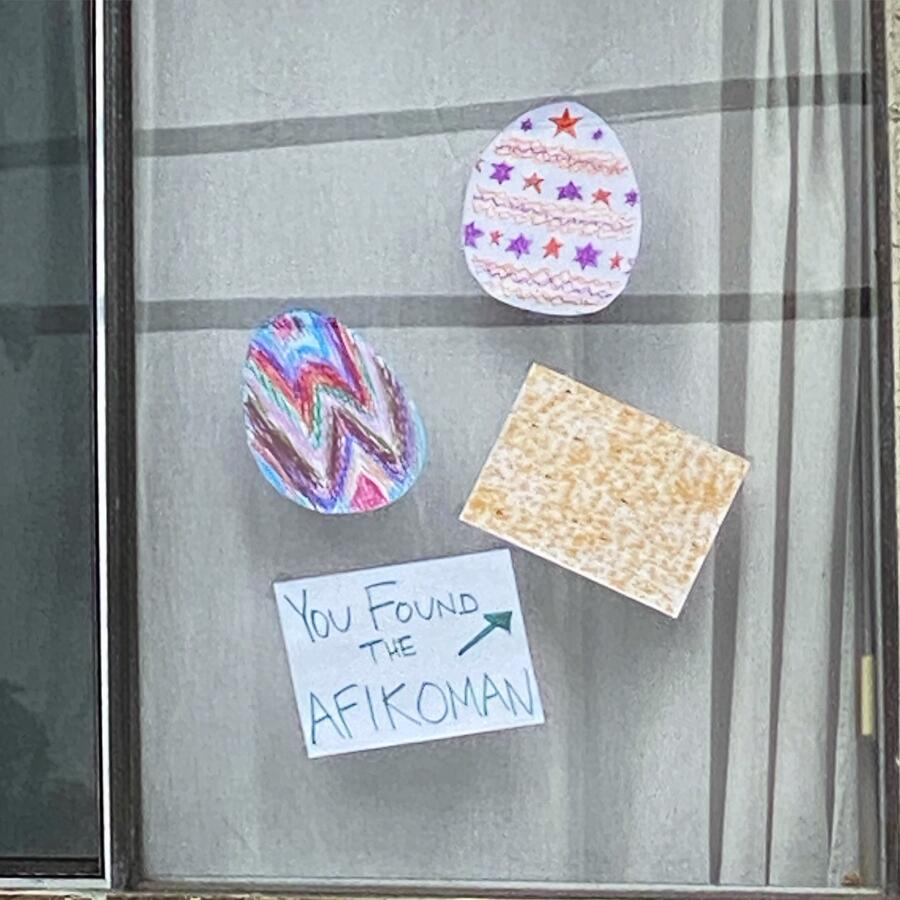 "The Afikoman is a reminder that we don't just live in a Christian world and that everyone can join in on the fun," Miller said.
Silver Lake was far from the only neighborhood participating. On a walk through Elysian Valley, I personally spotted about a half-dozen windows in on the game. Likewise, We Like L.A. EIC Juliet Bennett Rylah took a stroll through Larchmont Village and Hancock Park and noticed similar levels of participation.
Check out a few more photos below.