The folks at Zocalo Public Square, who are known throughout the city for providing angelenos with a thoughtful mix of live talks and discussion events, are getting all cinematic on us this summer with an outdoor movie series coming to downtown Los Angeles.
Beginning tonight, June 24, Zocalo will present a monthly movie screening at LA Plaza de Cultura y Artes.
For each each evening the doors open at 7:30 p.m. and the film starts at sundown. The series concludes on Sept. 16.
You can find the schedule of screenings listed below, along with links to RSVP.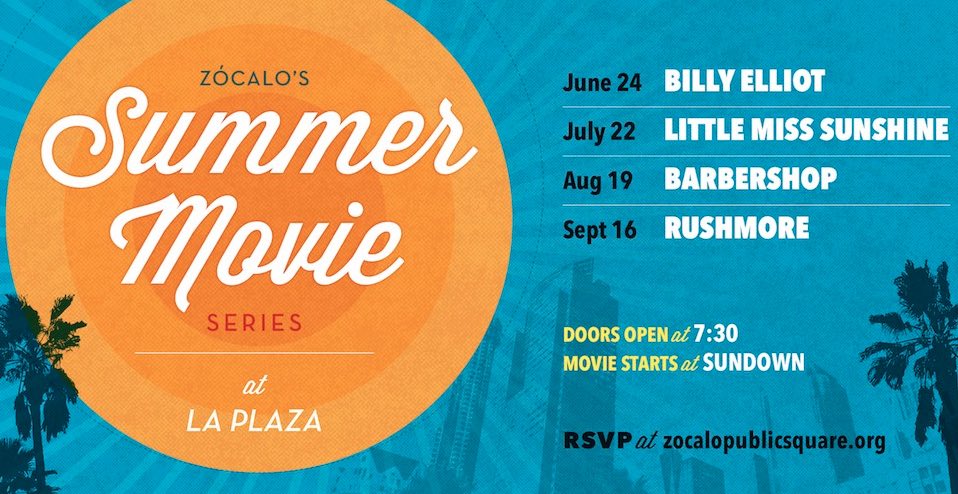 June 24 |  Billy Elliot 
July 22 | Little Miss Sunshine
Aug. 19 | Barbershop
Sept. 16 | Rushmore
LA Plaza de Cultura y Artes is located at 501 N Main St., Los Angeles, CA.
Information on parking and public transit can be found here.
Enjoy!