As you probably already know we do a twice-weekly rundown of our favorite to-dos and happenings around Los Angeles (pushed out Monday AM and Thursday AM).
However, it occurs to us that sometimes event-seekers just want stuff that's down-and-dirty, cheap-and-easy.
With that in mind, here are 10 quick, fun ideas for this (holiday) weekend each costing less than $10 that might be good to keep on your radar.
For all prices listed we'll generally note the true cost including any service fees, as sometimes is the case with our ticket-affiliate partner Goldstar.
[IMPORTANT: Want our latest 'things to do' rundowns sent straight to your email inbox? Sign-up for our newsletter program]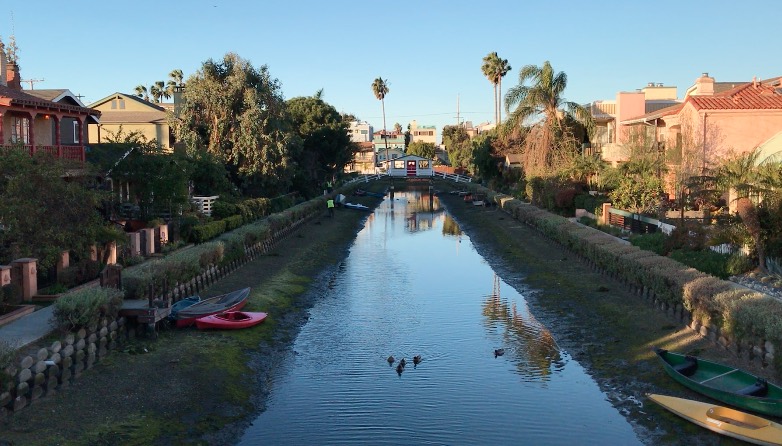 ---
Keep in mind that while we retain complete editorial control of our content, for some of the ticketing options provided we utilize affiliate links and receive a commission if you purchase through our links.
---
10 for $10 or Less
1. [$10] Bootie LA: '80s vs. '90s Mashup Night at Los Globos.
1. [$5] The Echo Park Historical Society will host a Stairway Walking Tour on Saturday beginning at 10 a.m. You can email [email protected] more info!
3. [FREE] 5th Annual LA Art Book Fair. FRIDAY-SUNDAY
4. [FREE] Ustairs at Ace Hotel will be hosting the official after hours parties for Printed Matter's LA Art Book Fair February 23 – 26. Each night a different publisher will host the free 21+  party starting at 8:30 p.m. FRIDAY
5. [FREE] The Electric Bike Expo in Long Beach. FRIDAY-SUNDAY
6. [FREE] Long Beach Mardi Gras Parade will take place from the Aquarium of the Pacific to Shoreline Village where a full on party with dancing, games and more awaits. SATURDAY
7. [FREE] Funky Sole at The Echo. Free before 10 p.m., $5 thereafter. SATURDAY
8. [FREE] The Art of the Hollywood Backdrop at The Getty. SATURDAY
9. [FREE] There's a George Harrison Pop Up at Subliminal Projects this weekend on Harrison's 74th birthday. The Beatles guitarist will be the focus of a one-day popup featuring six portraits created by Fairey, along with handwritten lyrics, song commentary and family photos. SUNDAY
10. [FREE] Cinefamily will host an Awards Watch Party with Doug Benson & Friends on Sunday beginning at 3 p.m. SUNDAY
5 MORE Options…
Here are 5 other things to do this weekend that may not be under $10 but still are worth knowing about:
Want more? Check out all of our full list of 40 awesome things to do this weekend in Los Angeles or visit the We Like L.A. Events Calendar page.
---
Make sure to sign-up for our email list so you're always in the loop regarding happenings around the city.