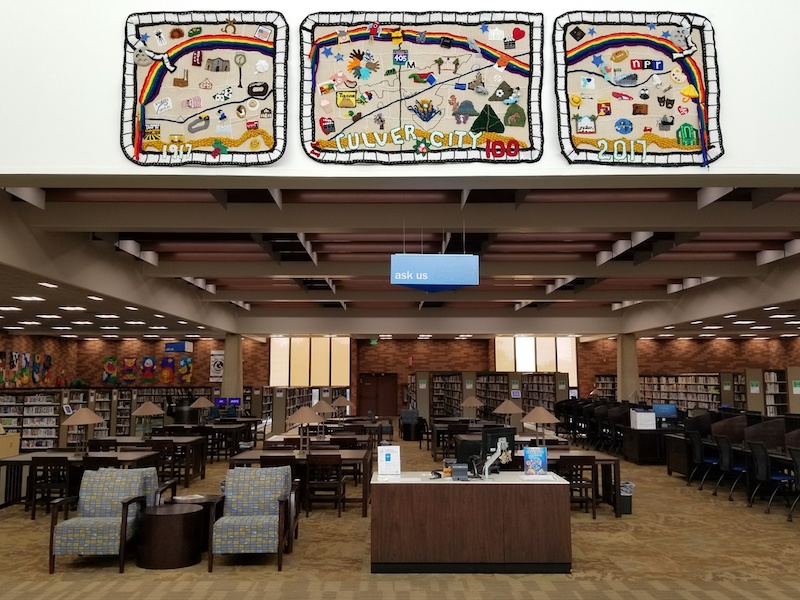 Today marks the first day of a phased reopening for Los Angeles County's libraries, which have been closed due to the COVID-19 pandemic since March. 
All bookdrops at L.A. County's 85 locations are now open for returns, and the due date for all currently checked out materials is now July 15. 
Also, 24 libraries are now open for sidewalk pickup, Monday through Friday from 10 a.m. to 5 p.m. Staff will be available for calls on weekdays between 9 a.m. and 6 p.m.
Libraries open for sidewalk pickup include:
A C Bilbrew
Agoura Hills
Angel M. Iacoboni
Avalon
Baldwin Park
Carson
Claremont Helen Renwick
Culver City Julian Dixon
Diamond Bar
East Los Angeles
Huntington Park
La Crescenta 
Lancaster
Lawndale
Leland R. Weaver
Manhattan Beach
Montebello
Norwalk Express
Rosemead
Rowland Heights
Stevenson Ranch
View Park Bebe Moore Campbell
West Covina
West Hollywood
To check out items, you can place a hold on the phone or online. The library will notify you when your hold is available. To pick your items up, go to the library where you placed your hold and call when you're outside. An employee will bring your items to a table outside for contact-free pickup. Due dates from this point on will follow the usual borrowing schedules. 
And, of course, the library's robust selection of digital entertainment and education options is always available.