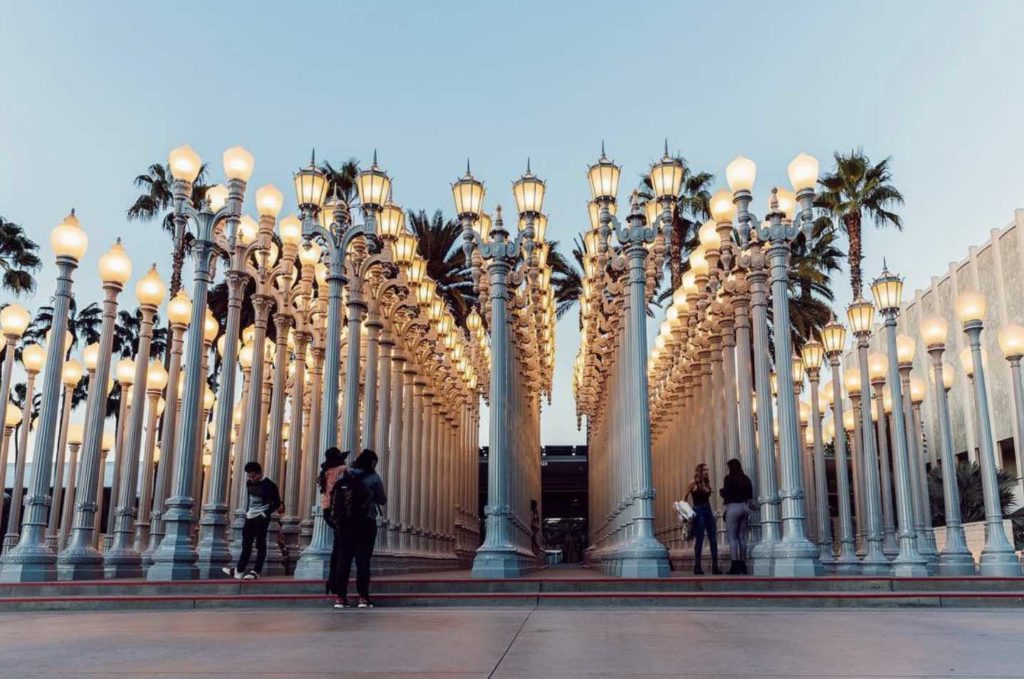 Not all weekends are created equal. I know this well, because years ago I worked the graveyard shift at Hollywood Park Casino. My off-days were Tuesdays and Wednesdays, and when not on the job my body dragged itself around in the daylight hours, teetering on the brink of zombification. Yeah… not going on a lot of dates.
I mention this now because in the spirit of the odd weekend, I'm trying out a new format: a list of Monday-to-Sunday suggestions based on recent adventures in and around Los Angeles. One solid free thing to do for every day of the week. Something for everyone, no matter your schedule. And if it's well received, maybe I'll continue the series. If not, well, at least I tried. At least I'm sure a few of my old friends from HPC will appreciate it.
MONDAY – Free Afternoon at LACMA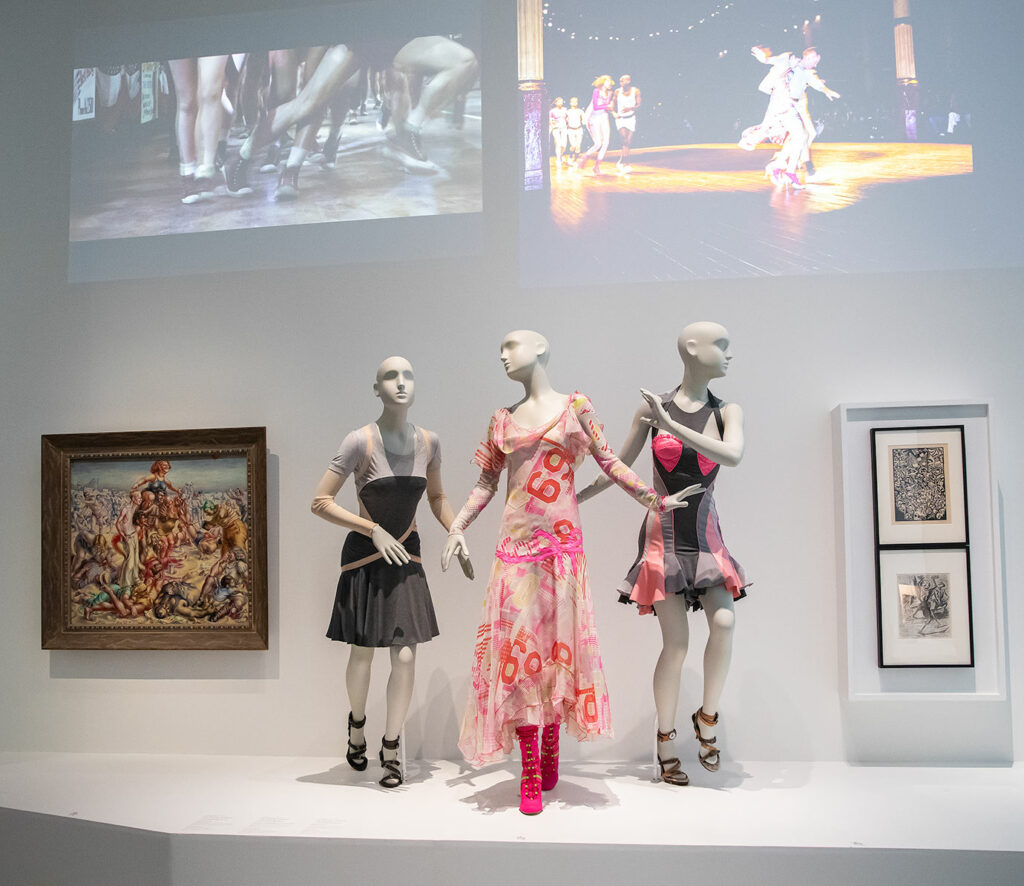 Visitors with a valid L.A. County I.D. can get free admission at the Los Angeles County Museum of Art on weekdays from 3 to 5 p.m. (note that museum is closed on Wednesday). Despite the ongoing construction, there is plenty to see here including Portable Universe (done in collaboration with indigenous peoples of Colombia) and a Lee Alexander McQueen exhibition featuring some of the most beautiful garments I've ever seen. Then there's the vast collection of modern art housed on the third level of BCAM, which is always a crowd pleaser, and also never-not busy. For parking, I usually try to nab a metered spot on 6th St (if I'm lucky), or a few blocks over on Curson south of Wilshire. The two-hour limit is usually enough time to see what's currently on view, but maybe that'll change once construction is finished circa 2024.
TUESDAY – "Life Cycles" at Japan House Los Angeles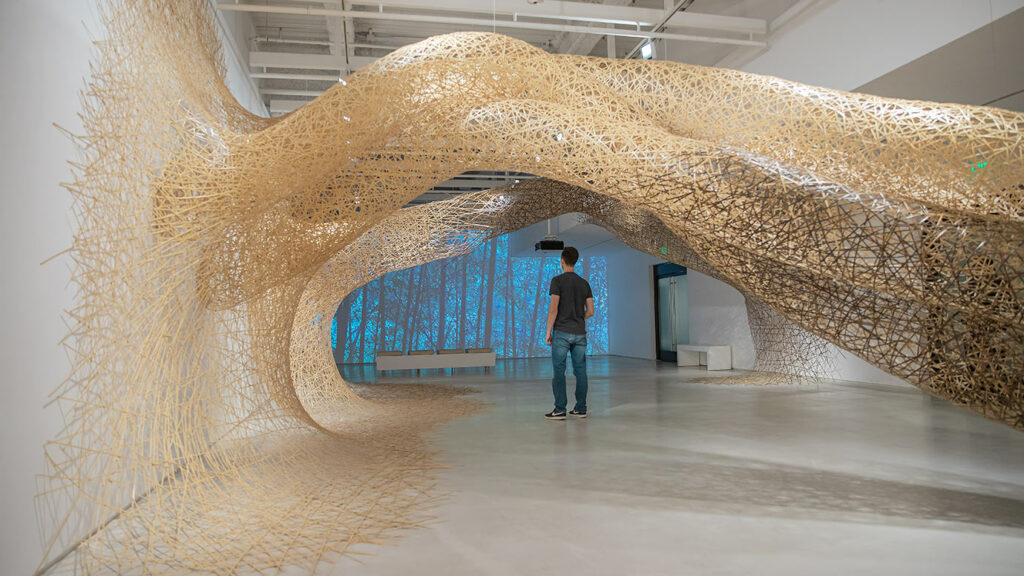 If it's serenity you seek, try a stroll through Tanabe Chikuunsai IV's Life Cycles, currently on view at Japan House Los Angeles through January 15, 2023. The gallery shop features small exhibits and explainers on the artists family background and tradition of craftsmanship as it guides to to the main attraction, a massive, flowing installation of hand woven bamboo backed by a video screen that projects images from the forests where the material was sourced. I really enjoyed the walk-through of this piece, but I doubt the experience is going to soak up more than a half-hour of your time. Nonetheless, after you're done you should head upstairs to the fifth floor of Ovation Hollywood to visit the Japan House Library. Both gallery and library are open 7 days a week, and free to view. PLUS: The gallery validates parking ($3 for 2 hours), and there's also a Metro Red Line stop only steps away downstairs.
WEDNESDAY – A Morning Walk on the L.A. River Path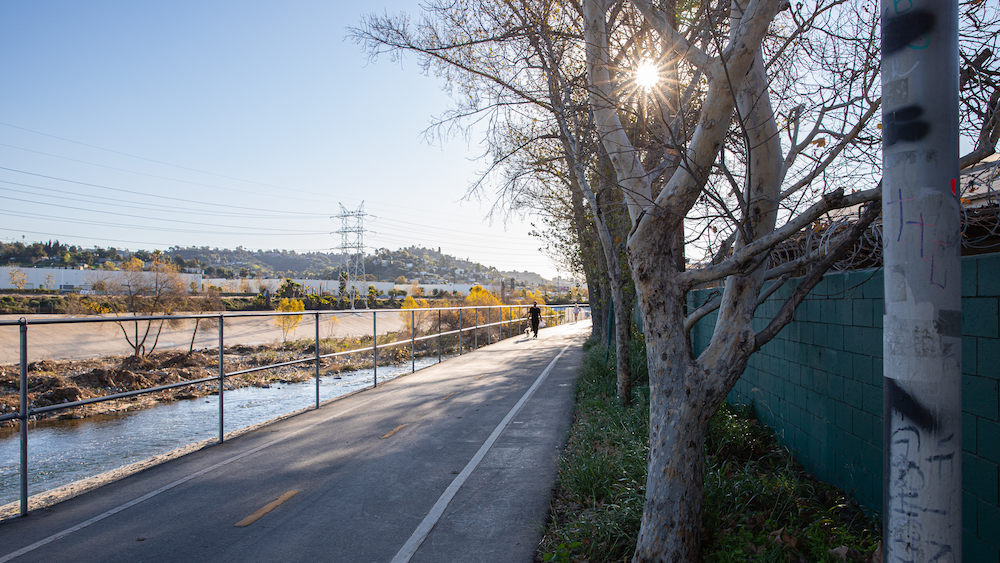 Okay, in the middle of a record heatwave, an outdoor walk sounds about as refreshing as a cup of scalding water to the face, but bear with me here. This loop I detailed in a previous walking guide is a 2.4-mile route that takes by some scenic points along the L.A. River path, and some of the new businesses that have popped up nearby. Since I live in the area, I do this walk often, and it's one of my favorite routes in the city. ALSO: Since initial publication of the walking guide, a new coffee shop called Morning Service Coffee opened up along the L.A. River Path, literally a stone's throw from the Frogtown Brewery. The iced vanilla latte is on point. Would highly recommend.
THURSDAY – "Time" at El Segundo Museum of Art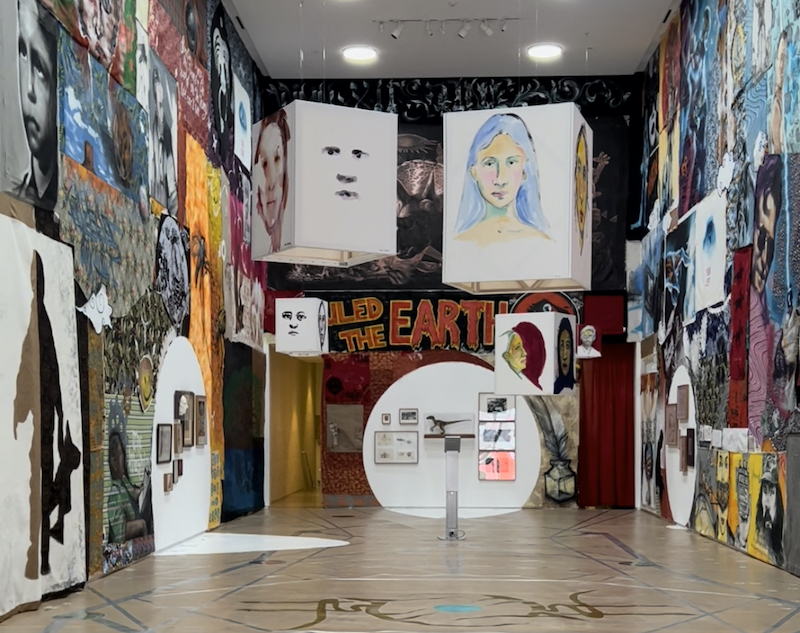 Academy Award-winning production designer and art director Rick Carter has supplied movie memorabilia and photos, along with his considerable painting talents, for a collaboration with eight LA-based artists to create a new exhibition at the El Segundo Museum of Art. Time references imagery that is unmistakable, but presented in a context that is almost other worldly. The floor-to-ceiling collection of murals take visual cues from films like Jurassic Park, A.I., Forest Gump, Lincoln, and Avatar, and put into a blender. The result is a temporal panorama of pop culture. My favorite bit isn't actually a painting, but a framed copy of a fake USA Today with the headline "Youth Jailed" that was used in Back to the Future 2. For me, that alone was worth the drive to the Westside. ESMoA is open Thursday to Saturday, and Time remains on view through March 25, 2023. There are also multiple brewhouses (El Segundo Brewery Company, Brewport Taphouse, Rock & Brews) literally steps away if you want to do beers and bites after the art walkthrough.
FRIDAY – "At the Table" at Armory Center for the Arts
Pasadena's Armory Center for the Arts recently debuted a new a group show called At the Table that interrogates the connective tissue between food and community, with a specific eye towards pandemic experiences. What's it like living in a food desert during a COVID-19 lockdown? What are the long term solutions to achieving equal access to healthy food? These are just a few of the issues you'll encounter as you explore the collection of installations, documentary footage, artworks, and photographs on display. The Armory is open Friday to Sunday during select hours, and At the Table remains on view through December 4, 2022. Keep in mind if you decide to visit on the second Sunday of the month, you can walk about 10 minutes to the USC Pacific Asia Museum for their monthly free day.
SATURDAY – "Painting Over the Cracks" at Corey Helford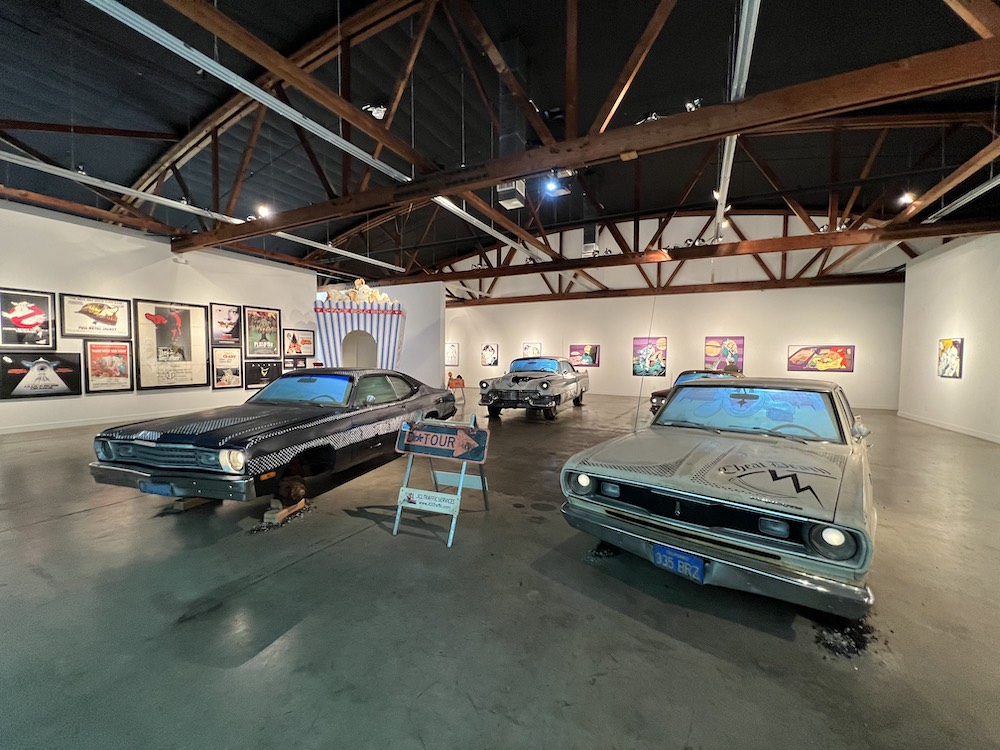 In the shadow of the newly re-opened 6th Street Bridge, you'll find the Corey Helford Gallery, where pop-culture Satirist D*Face recently brought more 70 works together for an expansive exhibition featuring, street murals, and installations. Painting Over the Cracks will be on display through Sep. 10, and if you can't make over before that, there will be three more exhibitions opening the followed weekend, including a new solo show from pop-artist Ben Frost. CHG is free to visit, open noon to 6 p.m. on Thursday through Saturday, no reservation required. If you make a speed run through the gallery and you haven't soothed your art fix, scoot over to Arts District to check out the L.A. branch of Hauser & Wirth.
SUNDAY – Free Sundays at MOLAA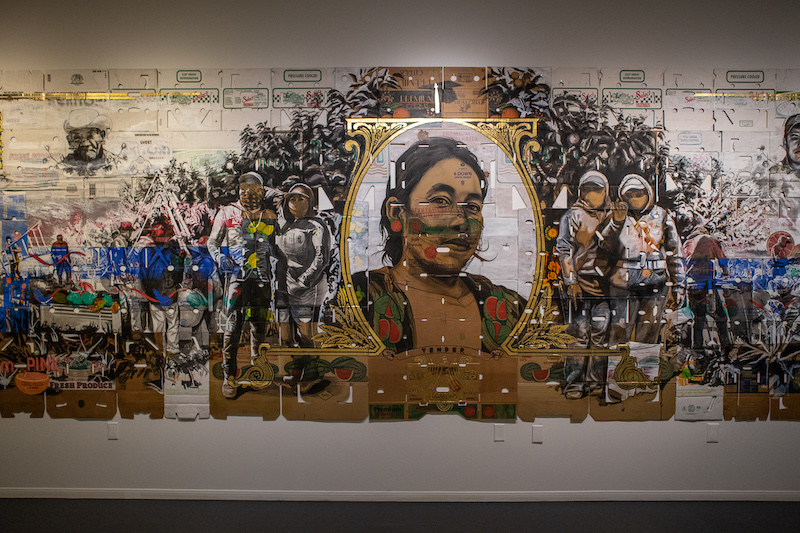 The Museum of Latin American Art in Long Beach offers free admission each and every Sunday. I recently stopped by for the opening of their latest exhibition, Rethinking Essential, a collection of drawings and mixed media installations by Narsiso Martinez. What you'll encounter here is result of Martinez's years of firsthand experience as a farm worker, which explains how he so aptly captures the determination, grit, and humanity of his subjects. I found it a very needed perspective, given the cultural moment we're facing. Free parking at the museum makes visiting a cinch. Plan a Sunday around going to the LBC!
---
Want to get the best things to do in L.A. sent straight to your inbox? Join over 60,000 Angelenos who subscriber to our twice weekly email newsletter!
By subscribing, you agree to our terms of use and privacy policy and consent to receive emails from We Like L.A. about news, events, offers, and partner promotions.