When the sun goes down and the day is over, plenty of Angelenos retire to their homes for a night in. Many eager professionals, young students, and aspiring freelancers, however, are just getting started.
Whether it's clocking in a few extra hours for that writing gig or pulling an all-nighter for the big test, sometimes burning the midnight oil is an absolute necessity. And when the need arises, and you really need to get out of your domestic environment to maximize your productivity, well, you better know what your options are.
Luckily for all you night owls, we've found some of the best late-night spots in L.A.
Check out our recommendations (in order of closing time) below!
[RELATED: The 13 Best Diners in Los Angeles]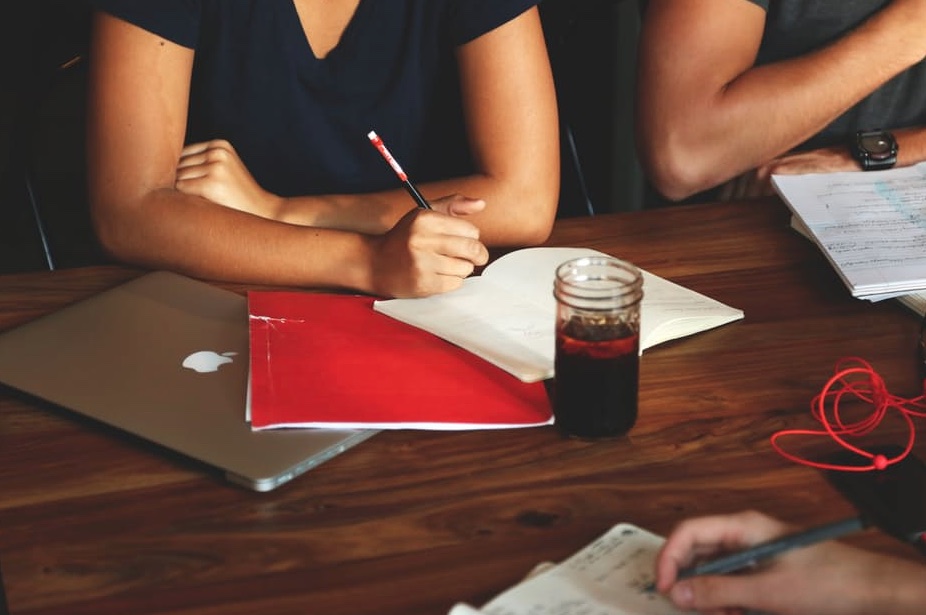 1. Awesome Coffee (Koreatown)
A hidden studying oasis, Awesome Coffee is located in Koreatown and open past midnight on weekends. This minimalist-designed cafe offers cute coffee art and unique dessert treats such as nitrogen ice cream. There are also plenty of tables and benches perfect for group study sessions and brainstorming. -> More information
2. Factory Tea Bar (San Gabriel Valley)
An SGV favorite, the Factory Tea Bar is open till midnight and offers an open yet intimate setting with tables and couches. Here you'll find groups of friends, gamers, and like-minded students and professionals. It gets fairly packed on the weekends, so limit your working sessions to weeknights. If you need an extra energy boost, try one of their famous boba drinks. -> More information
 3. Syrup (Downtown LA)
If you live in DTLA, Syrup is the perfect local late-night study spot. Open until midnight, the cafe offers strong coffee, delectable desserts, and plenty of wifi and outlets (jackpot!). At the end of your productive work session, feel free to reward yourself with a Red Velvet Ding Dong. Open until midnight nightly. -> More information
4. Cafe Mak (Koreatown)
A Koreatown favorite, Cafe Mak offers late hours (open until 1 a.m.), free wifi, and delicious sweets and treats. Here you'll find students, friends, or groups of kids playing Magic in the corner and an opportunity to immerse yourself in your work. If you need an energy boost or some relief, order some coffee, wine or beer. -> More information
5. Powell Library (Westwood)
If you happen to be a UCLA student (or know one), stop by Powell Library on UCLA's campus for 24 hours of intense studying. Night Powell, the most popular section of the building, offers large tables, a quiet atmosphere, and is open starting from the third week of each school quarter. Hours vary depending on the school semester.
Note: While Night Powell is restricted to those with UCLA Bruincards, Powell Library is open to the public from 7:30 a.m. to 7 p.m. -> More information
6. Charles E. Young Research Library (YRL) (Westwood)
This uniquely engaging study spot is one of the most popular among UCLA students. Browse their never-ending book stacks for a quick break, then return to their unique study pods with bright colors surrounding you. YRL also boasts individual study rooms, plug-in projectors, and a snack cafe. The research library is technically open 24 hours during portions of the school year, but similar to Powell, access is limited to students and faculty after 7 p.m. -> More information
7. William H. Hannon Library (Westchester)
Open 24/5, this LMU library is popular with students and local residents alike. With scenic views from glass windows throughout the building, study rooms and a late-night cafe, you can't help but feel inspired and productive at this campus hotspot.
Note: Technically this LMU library is open to non-students only from 8 a.m. to 8 p.m., but local residents can apply for a free visitor's pass and receive access to the library until 2 a.m. -> More information
8. Bourgeois Pig (Hollywood)
If you're in need of inspiration, check out the Hollywood enchanted forest, otherwise known as the Bourgeois Pig. Here you'll find bloggers and Hollywood writers alike enjoying strong coffee, free wifi, and open access until 2 a.m. This Franklin Village coffee shop boasts tables, couches, and even desks for your productivity needs. -> More information
9. Love to Go (San Gabriel Valley)
Open till 2 a.m. everyday, this local SGV hangout resembles a hipster classroom boasting latte art. If you're with a study group or know you'll be needing a few social media breaks, claim a table and order one of their 3D Art Lattes. While these drinks may be pricey, their potentness and Instagram-worthiness will enhance your studying (and breaks). -> More information
10. Mr Coffee (Koreatown)
If you need a sugar rush to keep your late-night energy going, look no further than Mr Coffee. This dessert cafe features large tables and couches for your lounging and studying needs. They also have an extensive dessert menu featuring gelato, shaved ice, and crepes. Bonus tip: this night spot can get loud, so bring some headphones for better focus. Open until 3 a.m. Sunday to Thursday evenings and until 4 a.m. on Fridays and Saturdays. -> More information
11. Crave Café (Sherman Oaks and Studio City)
If you want to get some work done, but also need a full meal to refuel your productivity, look no further than Crave. Located in the Valley, these 24-hour cafes offer an extensive food menu with burgers, crepes, coffee, and more. They also have free wifi available for cafe patrons. Both cafes can get busy during popular weekends and holiday nights, so we recommend using it for your weeknight needs. -> More information
12. Co-Working Spaces (General)
If you're really looking for a professional late-night work spot, Los Angeles offers a variety of co-working spaces throughout the city. KleverDog and WeWork stick to the traditional look and feel, with private and shared desks, communal areas, and food and drink perks. If you're looking for an offbeat option, Muse Rooms offers a more eclectic experience – perfect for creative inspiration! Don't forget, co-working spaces tend to be open 24 hours for members only. Most day passes will have an hours restriction (something like 9 to 6 p.m.), but if you're constantly working late and want a space other than your home / apartment, co-working is an excellent option.