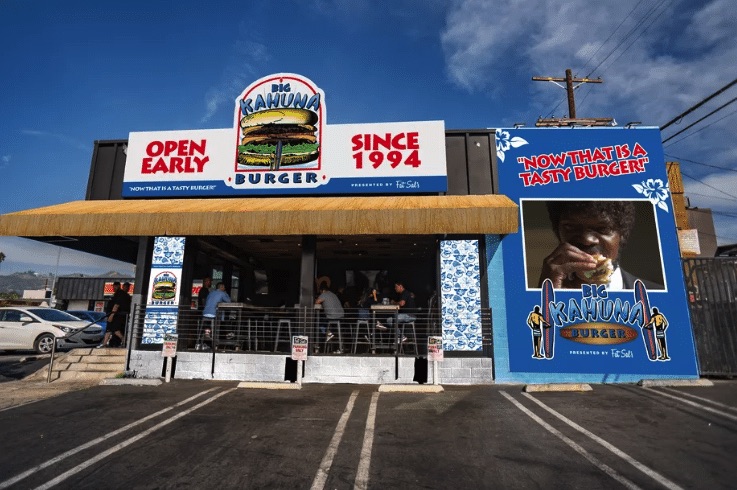 Are you ready for your IG story to be inundated with Pulp Fiction culinary cosplay? Well if you want to get in on the fun, you're gonna want to hit Fat Sal's in Hollywood tomorrow and Thursday – Halloween! – when they transform the space into the famed 'Big Kahuna Burger' referenced in the infinitely quotable classic film. Now that is a tasty burger!
Stuff yourself with loco moco fries, shakes, and hella burgers in Hawaiian themed environs. They're even recreating the famed pawn shop from the film. This is what commitment looks like. This is also more than enough impetus to dress up as one of the movie's characters and make friends with the scores of other people in referential garb. Sal's doesn't skimp on the meats, so come prepared to eat and use an environmentally-unfriendly amount of napkins. Can't get ketchup on that Winnfield-white shirt.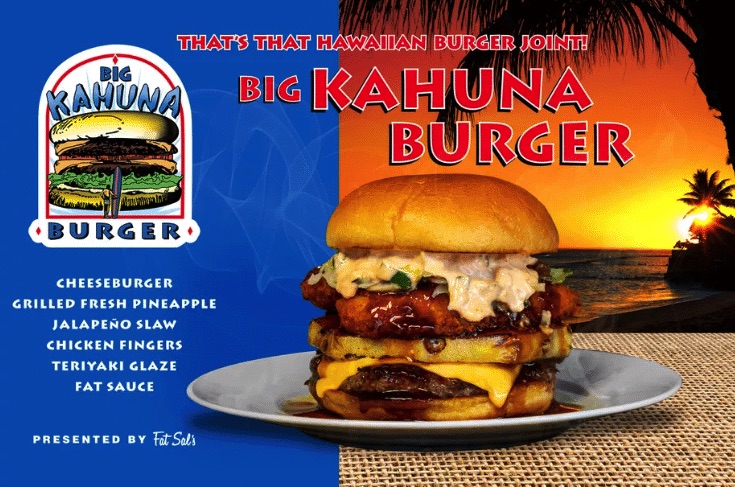 Double-entendre alert: expect lines. This is gonna be very popular, and folks will be quoting the movie at you non stop, probably. Be sure to brush up before you head out.
Fat Sal's Hollywood is located at 1300 N. Highland Ave. It will be open starting at 11 a.m. on both days and is pretty close to the red line and some big bus lines. Get thee to this bunnery!