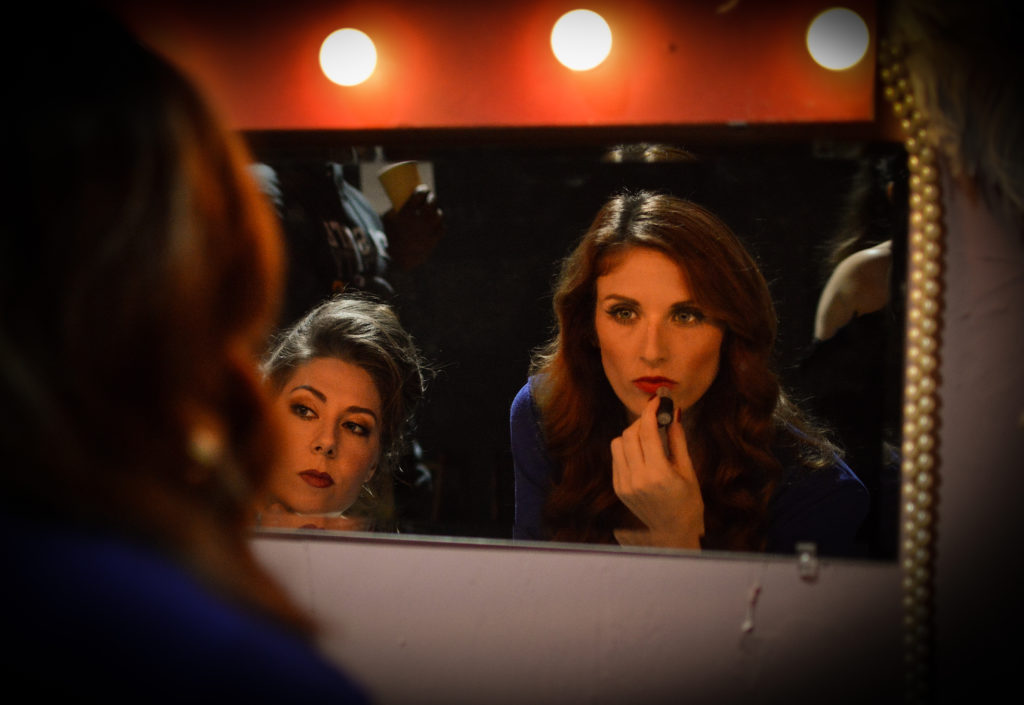 Someone at this cabaret is a murderer, but who? The wealthy socialite? The mysterious songbird? The charismatic club owner? It could be anyone one of these expertly acted archetypes, and it's up to you to find out. Crimson Cabaret, an immersive theater piece now playing in Glendale, is stylistically akin to a murder mystery dinner. Except instead of partygoers at a mansion, you're spies in 1960s West Berlin. And you actually get to see a great cabaret show when you're not conducting espionage.
Before the show begins, you'll be given your mission. You can read through a variety of documents or you can wing it (I'd suggest reading it if you care about following the narrative.) Upon arrival, you'll check in, enjoy your one photo op (cell phones aren't very 1963), and proceed through a yellow curtain into the auditorium. There's a wide dance floor, a stage, a bar and, oh, maybe a few secrets.

You're invited to grab a cocktail at the bar and mingle with your fellow attendees. Some of them are part of your mission, others just want to join you for a waltz and tell you about the cabaret's long-standing history or what it's like to cavort so near the Berlin Wall. After about a half-hour, the show-with-in-a-show will begin.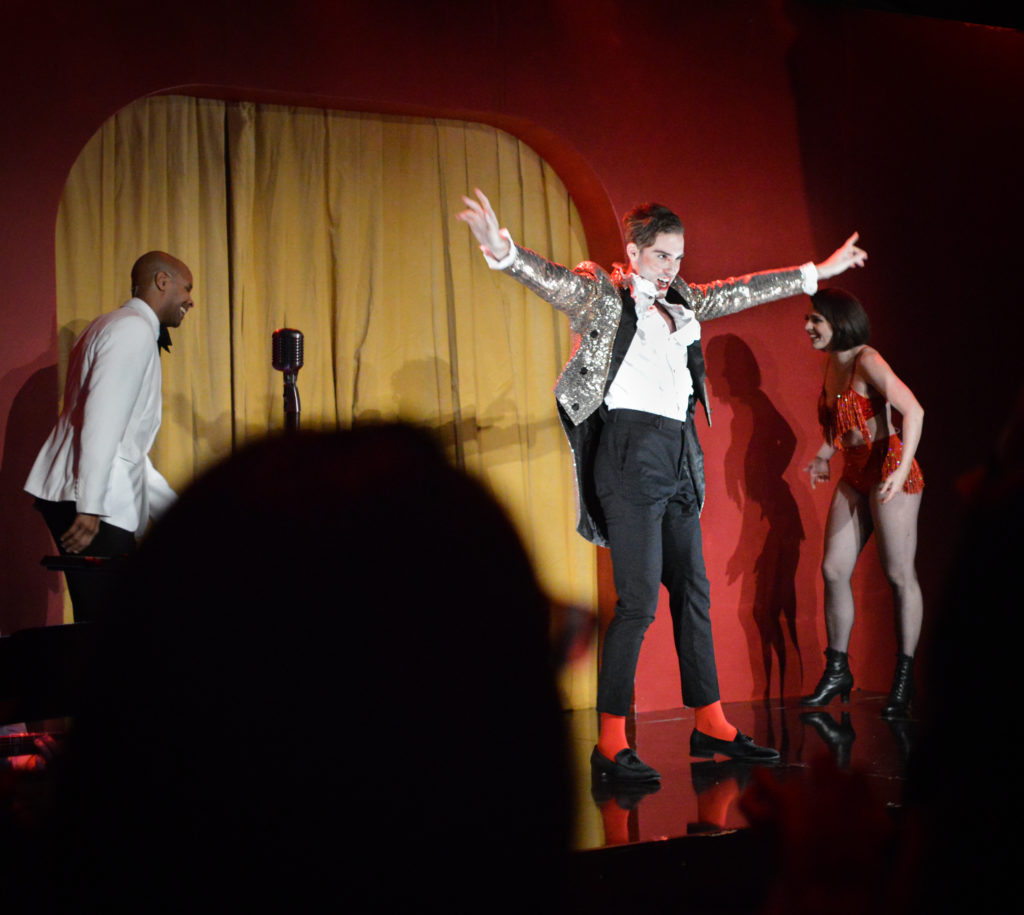 An opening number spells out the dire times: "We're in West Berlin to party all the time/while we have the chance." There's even an opportunity for you to sing along if you feel so inclined.
What's fun about Crimson Cabaret, is that it could function well as just a cabaret. The cast consists of a vivacious emcee, a live band, burlesque dancers and aerialists, singers, and tap dancers. Though all of them are characters in the unfolding political drama, it's worth having a drink and watching a number or two. Every performer is great.
But of course, you still have a job to do, Agent. You'll embark on a series of missions. That means slinking around and trying to blend your code phrases into casual conversations while not sticking out like the severed thumb your handler will receive if you screw this up. The more information you uncover and reveal, the higher the stakes become.
There's actually so much story to untangle that it's impossible to follow the threads in a single visit. You may find that you've left knowing exactly nothing about certain characters. It may feel a bit overwhelming at times, but if you give in to the hectic nature of spy work, it's pretty fun. And, if the show gets an extension into 2020, possibly worth a repeat visit to smooth out the parts you missed.
Crimson Cabaret comes from immersive theater company The Unmarked Door and associate producers Moon/Shine Experiential. The Unmarked Door was founded by composer Rolfe Kent and has produced a few musical shows in the past, including Time Travel Cabaret (2019) and The Heart of Winter (2017). They also produced The Witnessing for 2018's Fringe, which was a short, spooky, and genuinely funny piece about paranormal investigators.
Crimson Cabaret is located at 747 Salem St, Glendale CA 91203. It runs now through December. Tickets are $95 and up.