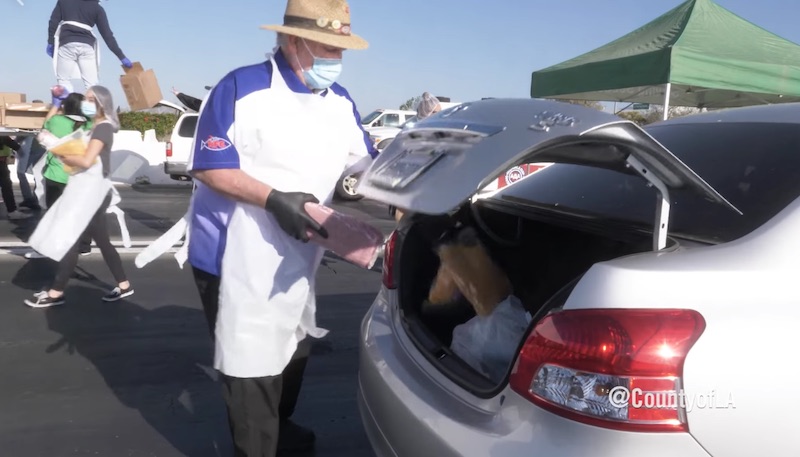 The Fairplex in Pomona is now hosting a drive-thru pantry where people in need can pick up free food and other essential items. It's open between 9 a.m. and 1 p.m. while supplies last on April 15, May 6, May 20, and June 3.
The pantry is a partnership between the Fairplex and the Sowing Seeds for Life Food Pantry. According to Joyce Johnson of Sowing Seeds, they already serve up to 7,000 people per month. At the last pantry event, they had prepared enough boxes for 3,000 people. 
To ensure social distancing, visitors will not get out of their cars. Instead, they'll line up at Gate 17. When it's their turn to receive groceries, they'll pop their trunk and workers will place the boxes inside, then close the trunk. Find more details about the pantry here.
Since Friday, the Fairplex has also been a COVID-19 testing site, currently administering up to 200 tests per day, according to the Daily Bulletin.