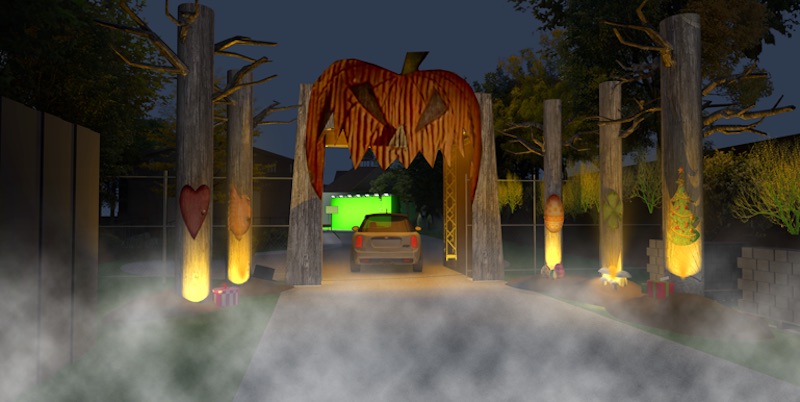 Freeform's Halloween Road is a socially distanced version of its annual spooky season experience. This year, it takes place October 2-4 at the Heritage Square Museum and, best of all, it's free!
Every year, Freeform plays Halloween films each day in October. It's not so much the blood and gore kind of programming, but more like The Addams Family, Hotel Transylvania, and Casper. For the last two years in L.A., Freeform has also thrown an event full of Instagram-friendly scenes straight from some of the films. Though COVID-19 has canceled or changed most Halloween attractions in 2020, Freeform is doing its event as a drive-thru. 
Freeform's Halloween Road will send guests along a path lined with interactive experiences, live performances, games, prizes, and photo ops. Guests can expect scenes from Hocus Pocus, Ghostbusters, The Nightmare Before Christmas, and more from the safety of their vehicles.
It's at the Heritage Square Museum, a living history museum that, if you're looking for an excuse to leave the house, is currently open for self-guided tours on the weekends.

While Halloween Road is free, you must RSVP to attend. Tickets are released on September 12 at 10 a.m. For more information and to sign up for updates, go here.