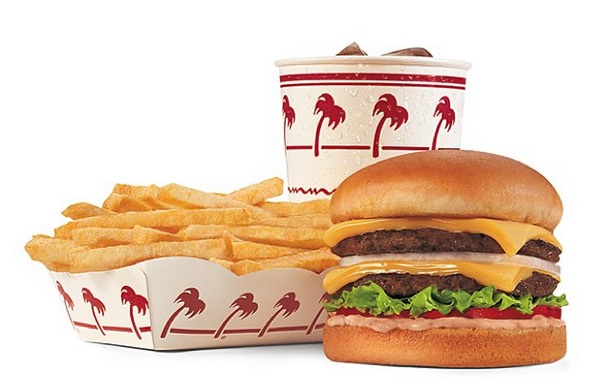 If you're an In N Out fan (and I am) then you'll be happy to see that the SoCal originated hamburger joint has been given the title of the best burger in the city of Los Angeles by Zagat.
This of course comes on the heels of Consumer Reports naming the Habit the best burger in the country by a survey that was released last month.
This time around In N Out bested several notable competitors, including The Father's Office and The Hungry Cat to take the title with an overall Zagat score of 23, including a whopping 27 out of 30 score on 'Value.'
The scoring was based specifically on In N Out's double-double (though the secret menu items are some of our personal favorites).
Here's how the top ten broke down, according to Zagat:
1.In-N-Out
Double-Double
2. The Golden State
The Burger
3. The Hungry Cat
The Pug Burger
4. Father's Office
The Office Burger
5. The Apple Pan
Steakburger
6. Plan Check Kitchen + Bar
PCB (Plan Check Burger)
7. Pie 'n Burger
Hamburger
8. Slater's 50/50
The 50/50
9. Hole in the Wall Burger Joint
Pretzel Burger
10. Umami Burger
The Original
To see the rest of Zagat's nation wide survey and to see exact scoring metrics, check out the results here.
[Photo Credit: innout]