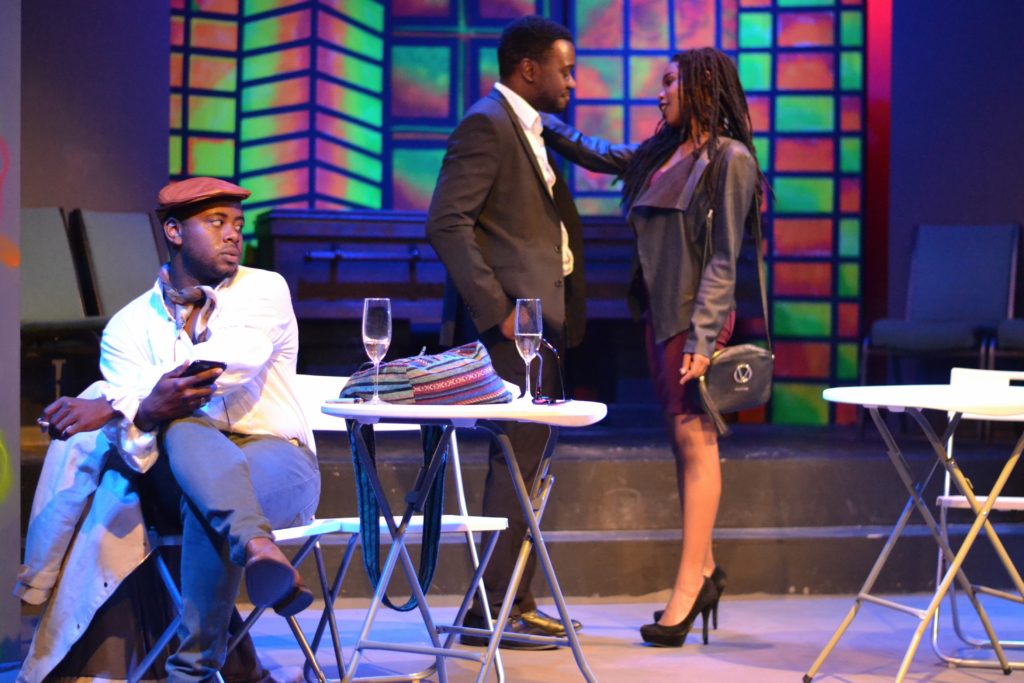 In terms of pandemic entertainment, there's no shortage of content to binge on myriad streaming platforms. Theater, however, is predicated upon a live audience. And while some cultural institutions may have endowments or deep-pocketed sponsors, small, independent theaters were often just scraping by before they were forced to cancel shows and close their doors.
We spoke with several theater owners in or near two theater districts: The NoHo Arts District and Hollywood Theater Row. The former have banded together on a GoFundMe to raise 60 days worth of operating costs for 18 of the neighborhood's theaters (there are 22 in one square mile). The latter are trying to envision a summer without Hollywood Fringe, the annual open-access festival that sees hundreds of new, often experimental shows at dozens of venues.
We asked these artists to walk us through the moment everything fell apart and what they envision in the future. Can theater be replicated online? And how different will our new normal be for these gathering spaces?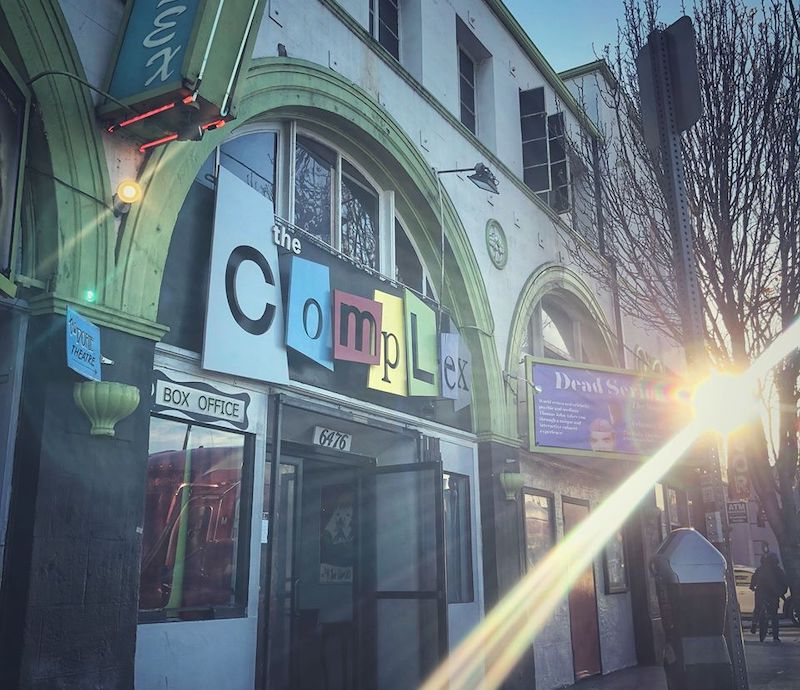 The Pandemic Begins
In a typical year, manager Monica Martin estimates The Complex Hollywood serves about 30,000 people who rent its space for classes, auditions, performances, film shoots, and more. Prior to the pandemic, The Complex was approaching its busiest season.
"We usually do about 56 different [Hollywood Fringe] shows in our venue in June," she said. "We were also negotiating with a school that was going to work in our studios by day, training people right out of high school in the arts. It was a big, exciting time. And then it all just stopped."
When Martin first heard about the virus, she and everyone else who came by the Complex began using hand sanitizer and wiping down surfaces regularly. In mid-March, the Complex closed its office and moved check-ins to email. Then, clients began to cancel. In about two day's time, "we lost absolutely all business," Martin said.
Without that income, Martin said the theater's funds are already "totally decimated." She's applied for the small business loans and grants, but at press time, had not heard back.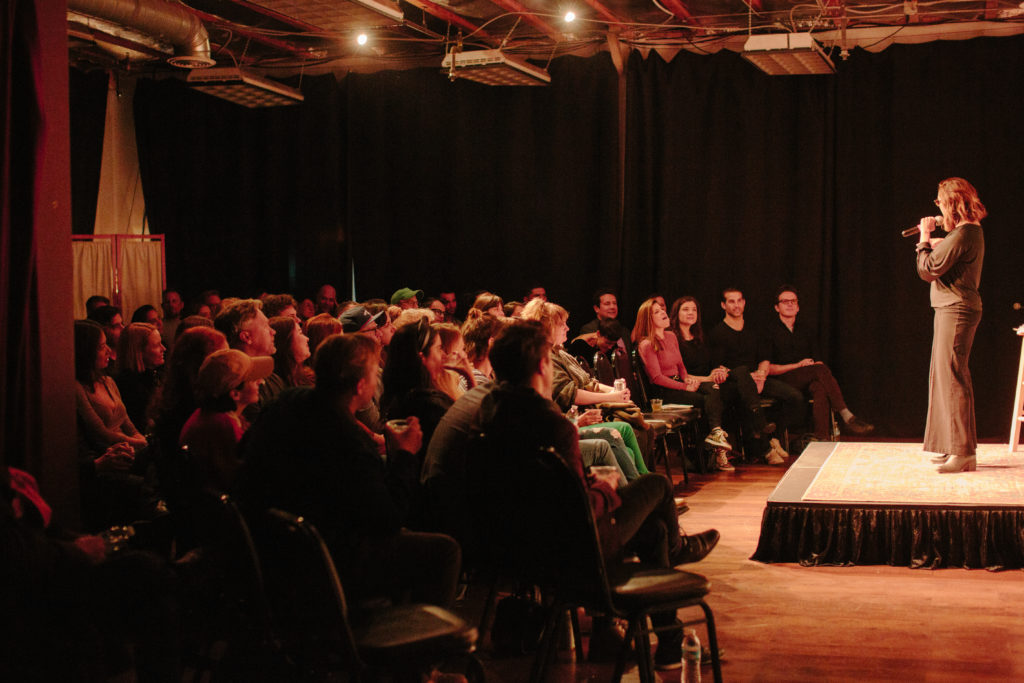 John Henningsen had a similar experience. He owns Thymele Arts, just outside of Theater Row, but within the Hollywood Fringe zone at Santa Monica at Western.
Henningsen has worked in nonprofit theater for over 20 years. He opened Thymele in 2017 after recognizing a need for an affordable arts incubator. People rented space for meetings, workshops, classes, events, and performances. Some rentals came as cheap as $15-$50.

In February, the building's first-floor tenant approached him about taking over the lease on their space—a spot Henningsen had been eyeing for a long time. He knew it'd stretch his finances, but would also provide increased visibility and a first-floor cabaret and event space.

"If I could renovate the shop in a couple weeks and start booking it out by April, I thought I would just squeak by. I signed the new lease on March 4, ordered all the supplies I needed to renovate, and 12 days later the city of Los Angeles shut down all non-essential businesses," he recalls.
It's hard now to remember how fast it all happened. How we went from "just wash your hands" to "don't leave your house" so quickly. For Henningsen, the cancellations rolled in: Hollywood Fringe Festival, an acting school's spring semester, graduation parties and weddings planned over a year in advance. It all accounted for a loss of $45,000 in just over 48 hours. Just like that, Henningsen had no ability to make money or pay staff. Now, Henningsen is planning for a different kind of future.
Gregory and Jenn Crafts of Theater Unleashed, a nonprofit ensemble theater company, and The Stage Crafts, which provides venues for theater artists, were in the process of developing two shows for Hollywood Fringe. They've continued to develop those shows online, hoping to pick them up this fall. Obviously, their theater rentals have all canceled. One company called to say its ticket holders were canceling even before Garcetti's Safer at Home order was announced.
"We've said that as soon as we're allowed to reopen, we'll set up a new set of run dates for [the company]," Greg Crafts said. "That's good for them because they don't lose their show, but it's also good for us because it means that we have somebody that's coming in right away to remind people that yes, the theater here is alive."
But for the Crafts and several others we spoke with, reopening comes with mixed feelings. Greg Crafts said he definitely doesn't want to do anything until it's safe, but as a business owner, it's "scary, because we can't hold on forever."
"We're a gathering space. We don't want to be the infection point for a new outbreak," he said. "It's a really difficult dilemma and I fell really powerless and frustrated because I see the logic in both arguments. But at the end of the day, COVID-19 doesn't care about my bank balance."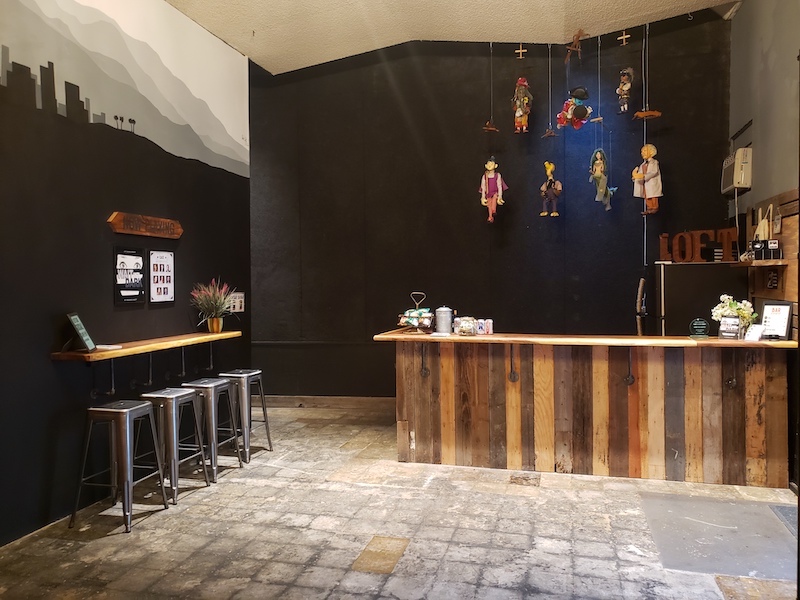 Bree Pavey is the producing director for the Blank Theatre in Hollywood and the managing director for Loft Ensemble in North Hollywood. Both were highly active prior to the pandemic.
The Blank ran a Monday night reading series, was in pre-production for its 28th annual Young Playwrights Festival, and had a show on its mainstage, Hot Tragic Dead Thing. The Loft offered weekly nights of improv, stage combat, monologues, and more on top of its scheduled shows and rehearsals.
Pavey said her "whole day, top to bottom" had been "intimate, nonprofit theater in L.A." Without it, her life feels "very stagnant," but it's the question marks that present the biggest challenge.
"As a producer, I always need to have a plan, even if that plan is going to be deviated from or we're going to have to adjust. The idea of just sitting here and not knowing what we're doing is maddening," she said. "I remember the first couple of weeks talking to one of my artistic directors. We kind of started mapping out every potential timeline and we would have the same conversation every day for the first week. And at one point I said, 'We can't do this to ourselves anymore. We can't try to plan for every possible eventuality…because each one that doesn't happen is just another disappointment."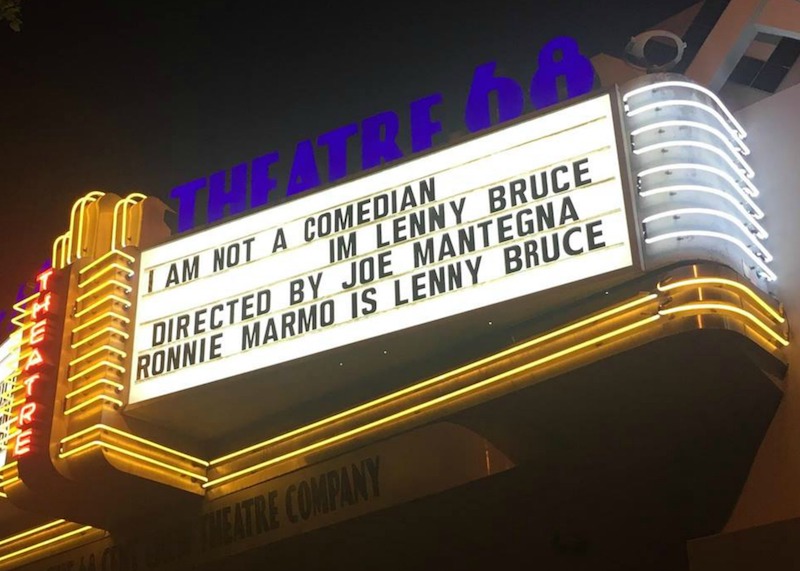 Ronnie Marmo of NoHo and NYC's Theatre 68 was in Chicago in early March, performing his one-man show, I'm Not a Comedian…I'm Lenny Bruce, directed by Joe Mantega.
They were already only selling about a quarter of available tickets and practicing social distancing "but nobody knew it was going to turn into this yet," Marmo said. His last show was a matinee on March 15.
"When I finished that show on Sunday I just took off. I literally went to the airport and took off. The whole time I was thinking, 'okay, I just have to get home to [Los Angeles to] be with my daughter,'" Marmo said.
What Will Theater Look in the Future?
The theater experience may feel different for a long time. Los Angeles County is currently in Stage 2 out of 5 in terms of reopening. The road to 5—life as it was before—is long, and until then, physical distancing and facial coverings will be the new normal. It's not clear what stage theaters belong to, but for what it's worth, movie theaters are in Stage 3.
The Crafts worry it won't be possible to reopen until Stage 5. As an actor and producer, Jenn Crafts said she'd rather just wait until actors aren't required to wear facial coverings. And to adhere to social distancing guidelines, the Crafts' 41-seat house would only be able to accommodate eight paying customers at a time.
Martin has the same worries about decreased venue capacity, saying it's tickets that pay for a show's production. A reduced number of tickets might have to result in a higher ticket price, which would make live theater inaccessible for many.
What About Theater Online?

Online theater experiences are out there already, and customers have been responding. The Geffen Playhouse's The Present with magician Helder Guimarães is currently sold out, even with tickets starting at $85.

Immersive theater company Capital W is offering one-on-one connections through its "What Do You Need?" Zoom shows. Immersive artist Karlie Blair of #metaforyou said for her, Capital W's ritual bath experience Dive offered "not only the feeling of connection found in one-on-one immersive theater, but also a moment of much-needed self-care and relaxation." Creator Monica Miklas customized the show to Blair's needs and checked in with her before and after the show.
"In a way, Dive felt even more intimate than an in-person show to me; from the safe place of my own bathtub, with my Zoom camera off and no pressure of being observed, I felt completely free to lose myself to the multi-sensory meditation created especially for me, and I emerged rejuvenated," Blair said.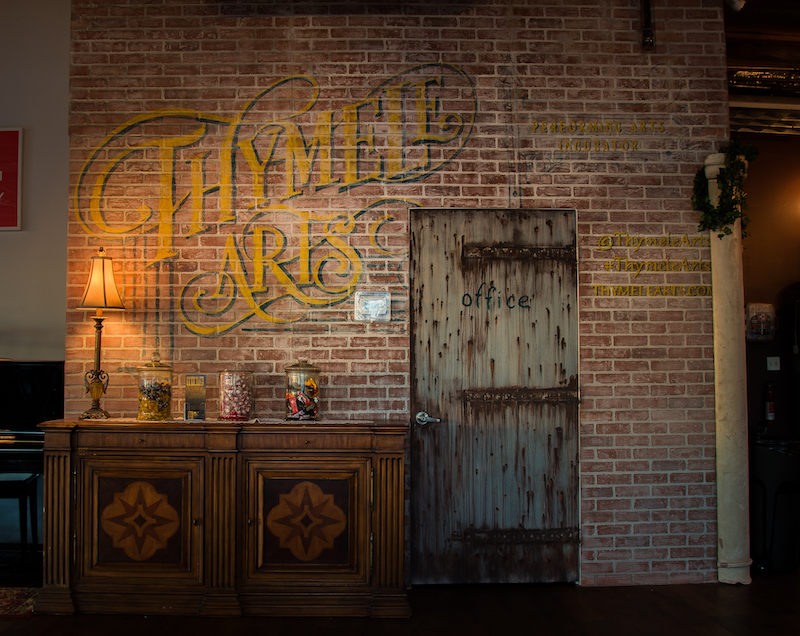 The Crafts already have one livestream church service, while Henningsen is moving to convert Thymele's rooms into livestream studios.
"The new modifications will allow artists to have minimal to no technical staff on hand but have multiple professional quality cameras for performances," he said. "Before when they could flip a switch and turn on the lights, in the next few months, we should have it set up where we can flip a switch and artists can turn on the livestream. We are doing what we can to meet the community's needs and reopen as soon as possible."
And Marmo is using the internet to stay connected, if not for shows. For 19 years, Theatre 68 company members have attended a Monday "gym" where they do scene work, improv, cold reads, and welcome special guests. Now, the gym is on Zoom. Marmo even pairs NYC and L.A. community members, who would typically not interact during gym, to write monologues for each another.

"The community is not only thriving, it's essential, we need each other," Marmo said. "We feel like if the community is in a good place, then maybe the rest will work out."
Though Pavey's company members have formed virtual wellness teams to check in on one another, Pavey is reluctant to move to virtual shows.

"The breathing, shared moment that the audience has is what makes theater special," she said. "I think a lot of us are trying to figure out how to capture that or if we can even capture that in a way that feels creatively meaningful."
Meanwhile, Martin hopes the time we've spent online will make us hungrier for the tangible world.
"I carry a lot of faith that when we are able to reopen and gather confidently that it's going to be a really wonderful thing for artists," she said. "I think people are just going to want to be out of their houses and seeing things. It could be a resurgence of people going out to see live entertainment because they've exhausted the resources of Netflix and Amazons."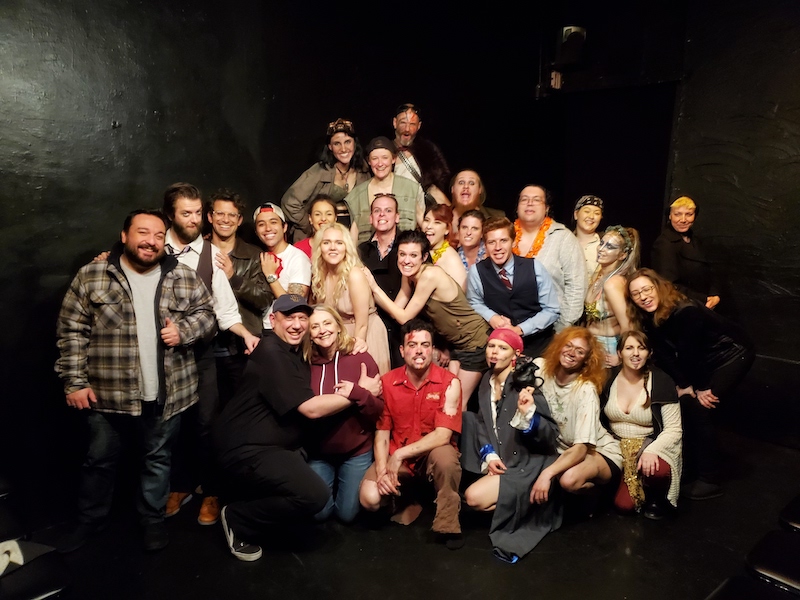 But What If Small Theaters Can't Survive?
As Greg Crafts noted, "Theater has survived for over 3,000 years. Theater has survived pandemics before. And theater will continue. My biggest concern is that we're still around to participate in it when all of this is said and done."

To that end, one concern shared by many is what our neighborhoods will look like if the small businesses can't weather the pandemic. Annie Lowrey of The Atlantic recently wrote, "The great small-business die-off is here, and it will change the landscape of American commerce, auguring slower growth and less innovation in the future." Linette Lopez, via an opinon piece in Business Insider, worries that corporations could consume small businesses. She writes:
"Small- and medium-sized retailers could get swallowed by Amazon and Walmart—companies that have the resources and cushion to get through disaster. Pharmacies will continue to get devoured by CVS and (to a lesser extent) Walgreens. According to US Chamber of Commerce poll, one in four small businesses says that they're two months or less away from closing forever."
So what of these theaters that host the anything-goes, groundbreaking, Fringe plays, the works of young playwrights, and the pieces that elevate the voices we don't often hear? What about a place like Zombie Joe's Underground Theater in NoHo, which revels in the truly bizarre? If North Hollywood's nearly two-dozen indie theaters don't make it and are replaced by cookie-cutter franchises, is there even a neighborhood draw?
"The NoHo Arts District is really about the arts or you can't call it that," Marmo said. "A lot of the restaurants and bars that [have opened] over the last couple years, that's because the theatres have lured them there."

"People come to NoHo because we have theaters and galleries and dance studios and acting classes. And then people go out after a class or show to a bar or restaurant. NoHo is not a destination outside of the arts," Pavey said. "The devastation to this neighborhood if these theaters die, I can't even wrap my brain around it."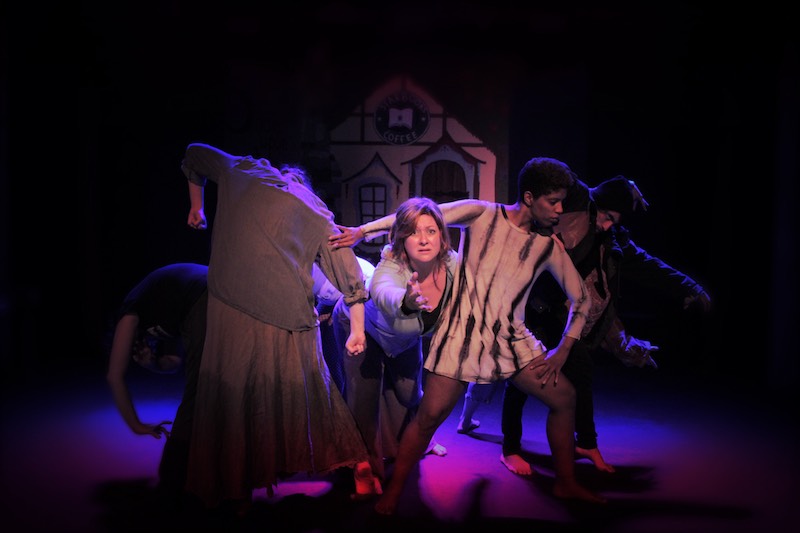 What Can You Do?

There's no way to truly predict when normalcy will return, or if virtual art can keep these communities alive for that long. Officials have stressed that we are unlikely to move through stages in a linear fashion, instead toggling back and forth as data surrounding the virus and infection rates changes. But if you want to support the theaters during this time, there are a couple of ways to do that. You could donate to the Save NoHo Theaters GoFundMe. Thus far, they've raised just over $22,000 of their $108,194 goal, which will positively affect 18 theaters.

Or, you can buy a gift certificate to rent space in the future. Many theaters are offering vouchers you can redeem after Stay at Home orders have lifted. Your could your time at home working on a new project, then look up these theaters and see if their spaces will work for you.
"Any kind of support anyone can give to an arts organization is money well-spent, if there is anyone still working that has it to spend," Martin said.
"Every time we see that somebody has donated $5, $10, it makes me emotional because I get that that's a lot of money for whoever just did that," Pavey said. "And that's when you see that people really do…love theater and the experience of coming together and watch something be created that is unique to you that night, in that moment."