* * * This post is a sponsored collaboration between Joymode and We Like L.A. * * *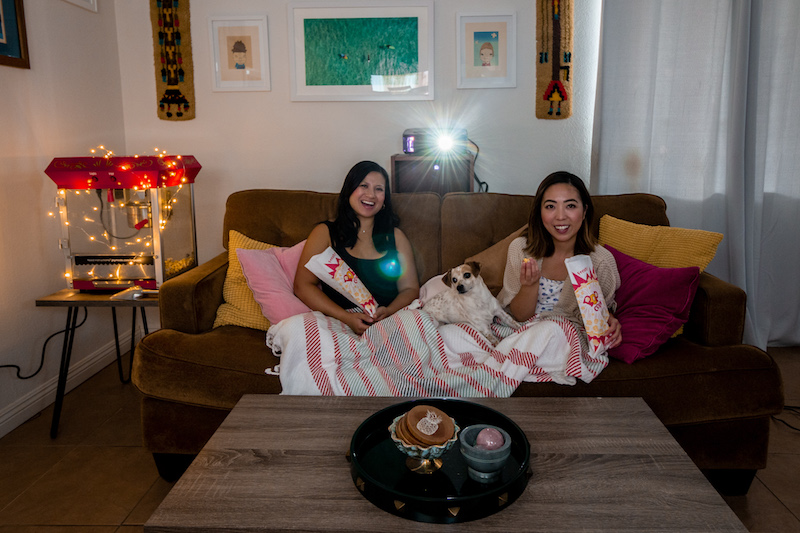 We Like L.A. has always been about seeking out new experiences so we can share them with our readers, but the reality is some experiences cost more than others. Specifically, there are certain activities you simply can't do without the gear, and sometimes that gear comes with a daunting sticker price.
Want to go camping? Better own a tent and all the sleepover essentials. Going to kayak on the L.A. River? Better have that kayak ready. Maybe it's as simple as hosting a karaoke night at your apartment. Ok, but who owns a karaoke setup?
Some items are, to be honest, cost prohibitive. We'll never go kayaking enough to make owning a kayak worth it. Moreover, where are we going to put that thing?
That's what makes a new service like Joymode so intriguing.
Joymode's premise is simple: They have a warehouse of goodies to choose from, which they'll rent to you for a set number of days at a fixed cost. The best part is they drop it off right to your door, then pick it up when you ask them to. No fuss, no muss.
A few months back Joymode contacted us to see if we'd be interested in trying out their service. Well… duh, of course!
To get things off started we envisioned a couple of unique scenarios that we thought might  be fun to try out. First, We Like L.A. co-founder Brian teamed up with his best friend Milo (who happens to be a canine) to rent a dog agility course and make a morning of it at the local park. Milo killed it on the obstacle course, and Brian could barely keep up. They had a blast.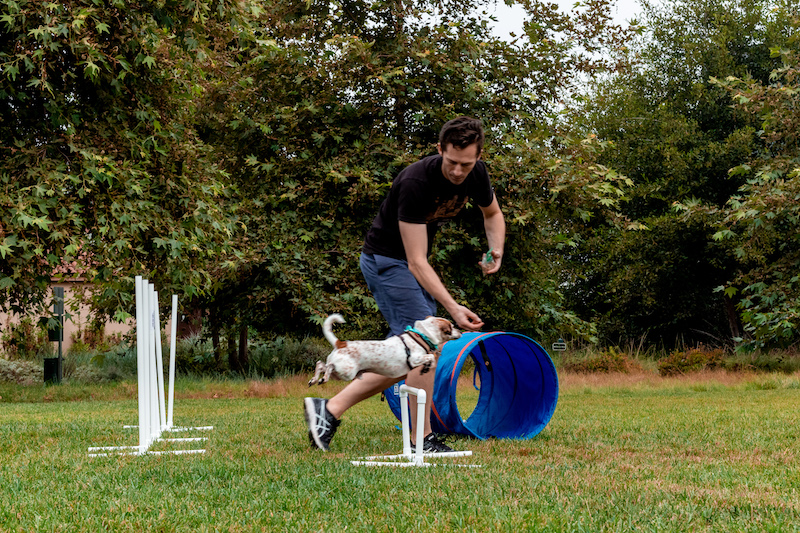 Next, co-founder Christina hosted her best friend Jenny for a movie night watching the 2016 Korean horror film Train to Busan. The movie was terrifying, made all the more impactful by the home theater speaker that was included with the projector and screen. The rental even came with a move theater style popcorn maker (very nice touch!).
Both the dog agility course and the home movie theater worked out quite well. But those two items are just scratching the surface of Joymode's inventory. You could reserve a VR gaming system, a backyard BBQ, novelty size board games for parties, paddle boards for a beach day, picnic packs for the Hollywood Bowl, and much, much more, all for a low monthly membership fee of $29.
All in all, the risk is low, and the rewards are only the limit of your imagination.
So go create some unique experiences for yourself! Check out Joymode today.
---
If you'd like to learn more about We Like L.A. sponsored posts and how we work with our partners, you can go here.