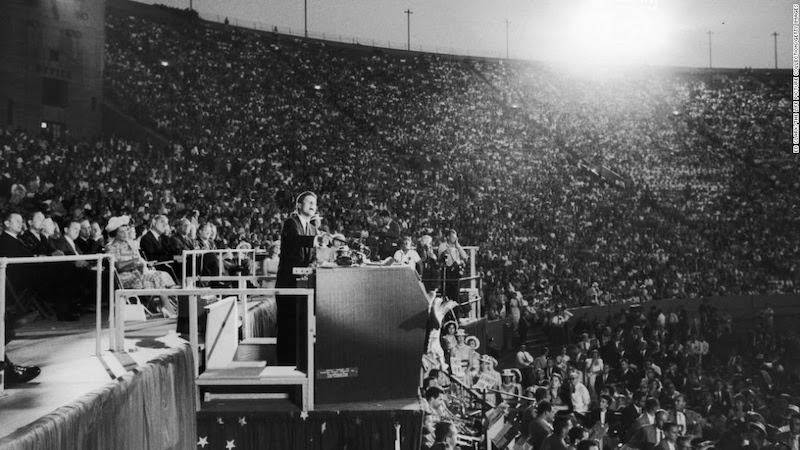 Tomorrow, the torch at the Los Angeles Memorial Coliseum will be lit from 8 a.m. to 4 p.m. for the 60th anniversary of President John F. Kennedy's acceptance of the Democratic nomination.
According to a release from L.A. County Supervisor Janice Hahn, her father and former Supervisor Kenny Hahn led the Pledge of Allegiance at the 1960 National Democratic Convention at the nearby L.A. Sports Arena. Hahn requested the torch be lit to honor JFK's historic speech.
On July 15, 1960, JFK accepted the nomination in what is known as "The New Frontier" speech.
"The New Frontier of which I speak is not a set of promises, it is a set of challenges," he said. "It sums up not what I intend to offer the American people, but what I intend to ask of them."
You can listen to JFK's entire speech from that day here.