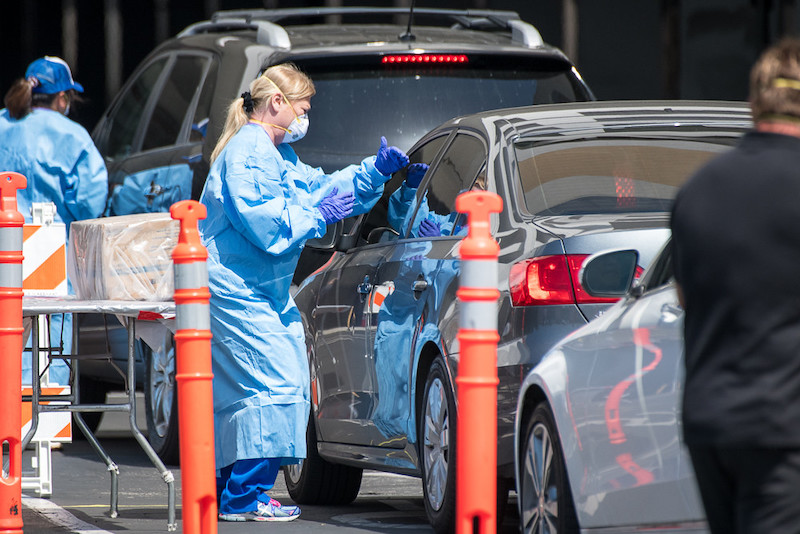 The Los Angeles County Department of Public Health today reports the highest daily number of new COVID-19 cases and hospitalization thus far. Today marks 4,244 new cases and 73 new deaths, a considerably higher number of deaths than in the previous days.
There are 2,103 people in the hospital today, 27% of whom are in the ICU and 19% of whom are on ventilators.
Yesterday, Gov. Gavin Newsom issued several closures statewide to slow the spread of COVID-19. Additionally, several counties, including L.A. County, had to reverse course on reopening, closing indoor gyms, fitness centers, places of worship, hair salons, barbershops, and other businesses.
The previous highest daily total was on July 7 with 4,015 confirmed cases. However, the county noted that was partly due to a backlog of one lab's tests from over that weekend.
Public Health reminds everyone to avoid "the three Cs": crowded places, confined spaces, and close contact with others not in your household.