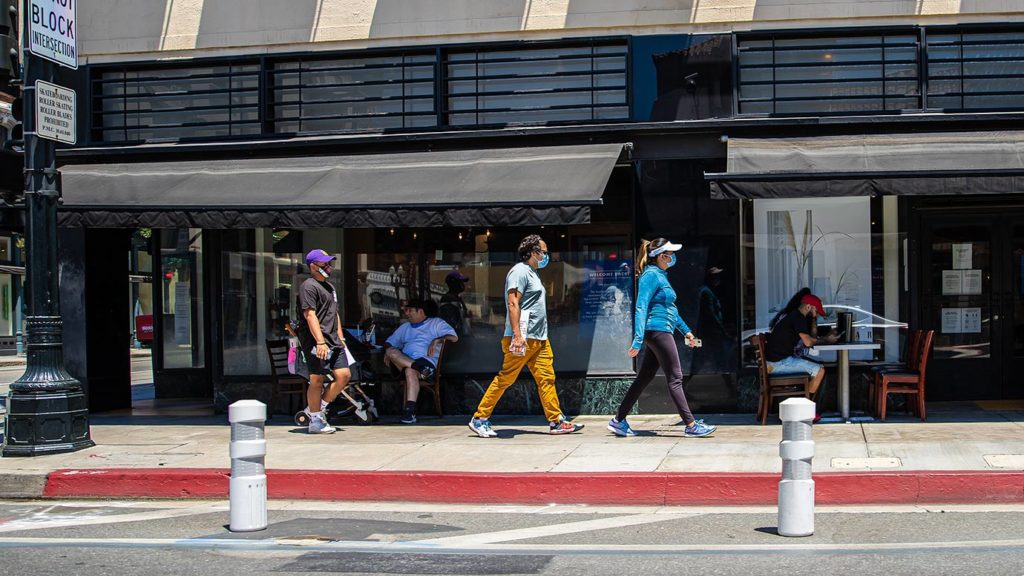 Today, L.A. County health officials expanded on the latest reopening details for schools, hair salons, and barbershops. This comes after the state gave clearance to hair salons, barbershops, and all retail to resume indoor operations at 25% capacity, and the County said they'd discuss the situation before modifying the standing health order.
Here's what's new:
Starting September 14, L.A. County schools may offer on-campus education for small cohorts of K-12 students who need learning support. This includes children with an Individualized Education Plan, ESL students, and students who need assessments or specialized in-school services.
"This will get children who are in the most need of in-person learning back in the classrooms," L.A. County Health Officer Dr. Muntu Davis said during today's briefing.
Schools do not need a waiver to do this, but they do have to submit an operational plan to the Department of Public Health and comply with protocols. A cohort, in this case, is a stable group of 12 or fewer students and two supervisors.
The County will not open the waiver program for TK-6 schools at this time. 
Starting today, hair salons and barbershops may reopen indoor services at 25% occupancy if they're compliant with the County's reopening protocols. Davis said hair salons and barbershops that already have outdoor services in place are encouraged to continue those and save their reduced indoor capacity for services that can only be done inside.
Everything else remains the same. That means gyms, nail salons, indoor dining, bars, and all businesses that have been closed will remain closed. You can learn more about the state's new reopening tiers here.
"Right now, a cautious and measured reopening with close monitoring of what happens to our data in the weeks that follow is needed to ensure that we are not experiencing significant spikes in cases and deaths as we saw in July after reopening and holidays," Davis said.

He encouraged all County residents to continue to avoid crowds and gatherings this Labor Day weekend, wear their masks, practice physical distancing, and wash their hands frequently. He also advised avoiding the beach, which is likely to be crowded this weekend, or go during off-hours. If the beaches get too crowded, the County may have to close them.

It's also going to be very hot this weekend, so perhaps avoiding the sun altogether, if possible, would be in your best interest.