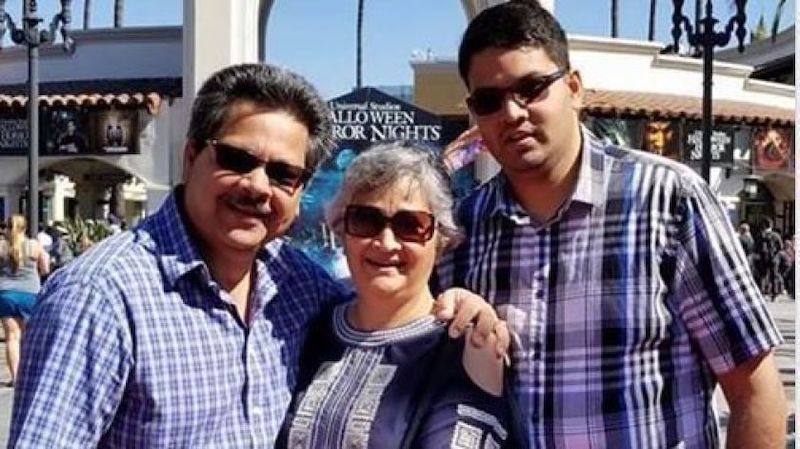 Today in a closed session meeting, the L.A. Police Commission found that LAPD Officer Salvador Sanchez acted out of policy when he shot and killed Kenneth French, a 32-year-old man with an intellectual disability, and seriously wounded French's parents while off-duty in a Costco. The Commission did not detail what disciplinary action Sanchez may face, KTLA reports.

Prior to the closed meeting, the Police Commission held a public meeting over Zoom, during which public comment was accepted for the day's two closed session items.

Numerous callers expressed their outrage over French's death, which was item number one, calling for justice. They also asked for the firing or resignation of LAPD Chief Michel Moore, which callers have been demanding since Moore said George Floyd's death was just as much on the hands of looters as it was on the Minneapolis officers involved. Moore made this statement during a briefing with Mayor Garcetti on June 1, during which he also walked it back, saying he "misspoke."
It is Moore who will decide what disciplinary action Sanchez faces.

"The decisions and actions of this officer cannot be justified and are inconsistent with the Department's core values, training and expectations of every member of this organization," Moore said, according to the L.A. Times.

Off-duty LAPD Officer Salvador Sanchez shot and killed Kenneth French, 32, at a Costco in Corona on June 14, 2019. Sanchez also wounded French's parents, Russell and Paola French.
The day of the incident, the French family was in line for a food sample and so was Sanchez, who was shopping with his wife and holding his 1-year-old son. French, for reasons unknown, hit Sanchez and knocked him down. According to French's family members, he had an intellectual disability and didn't talk.
Sanchez opened fire with his LAPD-issued pistol, firing a total of 10 times. According to a lawsuit filed by the French family, Kenneth French was shot once in the shoulder and three times in the back. Paola French and Russell French were also hit. Russell French ultimately lost a kidney, and both will suffer lifelong medical issues. Sanchez suffered minor injuries.
Authorities said an analysis showed the entire event happened in just 3.8 seconds, KTLA reports.
Protestors gathered outside of the Riverside County D.A.'s Office in October of 2019 after it announced that a grand jury had decided not to bring charges against Sanchez. In December, the French family sued the city of Los Angeles and Sanchez.
The French family's lawyer, Dale Galipo, argued, "If it was anyone but a police officer who went into a Costco and fired 10 shots (and killed somebody), they would've been arrested and charged with murder."
The Police Commission's decision occurs during continued protests over the deaths of George Floyd in Minneapolis and Breonna Taylor in Lousiville, both at the hands of law enforcement. Meanwhile, the LAPD announced today that it's investigating over 50 allegations of misconduct during earlier protests.