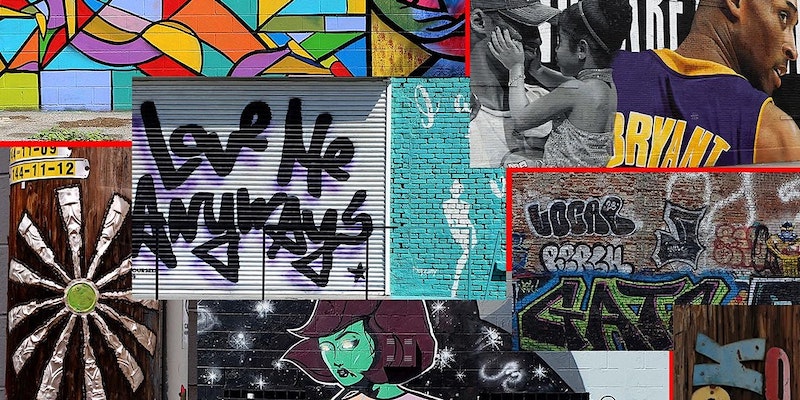 We used to tell you about all the things you could go out and do in Los Angeles on a daily, weekly, and monthly basis. Then, the coronavirus pandemic changed life for all of us, in a thousand small and massive ways. For a while, we posted strictly virtual events to keep you entertained and connected from your home. As the state, county, and city slowly reopen, we'll also include a mix of things you can do outside the house while still abiding by local health orders. We'll still offer plenty of online options for those of you who are self-isolating or who've decided to stay at home for the time being. We'll post a new list of options every Thursday morning. We hope they keep you busy, make you laugh, teach you something, or help you feel less alone.
This week, we've got Pride celebrations, online magic and poetry shows, streaming plays, educational panels, a family-friendly bedtime pet show, and more. Have something you want to submit for next week? Hit us up: [email protected].
---
If you intend to go protest this week, here's a guide on what precautions to take while protesting during COVID-19. Not out protesting? Check out this list of anti-racism resources, including articles and books to read, films and TV shows to watch, organizations to follow, and more. Or, check out this list of donation ideas.
June is Pride Month. Celebrate with an entire day of events on Friday, June 12 when people around the world will come together virtually for discussions, wellness workshops, trivia, a drag happy hour show, a drag dance-a-long, parties, and so much more. Most events are free to attend or donation based.
On Saturday, June 13 at noon, The Fowler Museum premieres a live performance of Prayer for the Runner by Patrisse Cullors followed by a talk-back with Black Lives Matter L.A. founder Melina Abdullah. According to Cullors: "This piece takes us through ritual, prayer, and ancestry. Black death, trauma, and pain are age-old crises. Our bodies have been used as sacrifice. How do we manage? What role does collective prayer have and how can it inspire our healing?" RSVP here.
Live Talks Los Angeles hosts a variety of virtual talks this week. Highlights include Stacey Abrams in conversation with Elaine Welteroth on June 12 and Robbie Conal and Shepard Fairey in conversation with Jim Daichendt on June 16. The discussions are free with RSVP on the Live Talks Los Angeles Facebook Page and YouTube channel.
Take LACMA's "Art and Social Justice" course online to explore the intersection of art, activism, history, politics, and justice. While designed for educators, this free course is open to all.
You can now watch The Matrix Theatre Company's production of Geraldine Inoa's Scraps on YouTube. Scraps follows the family and friends of a black teenager shot by a white police officer in Brooklyn, three months after the shooting.
Union Station kicks off its Summer Sessions series online this year. Every Thursday at 7 p.m. from June 11 through July 2, you can watch local performers on Union Station's Facebook Page or YouTube channel. First up is Mad About Magic, a 30-minute program of L.A. magicians including Rmax, Michael Gaynor, and Tam Vo. Find more info here.
Join Zócalo Public Square and Arizona State University Foundation on June 18 at 6:30 p.m. for the online discussion, "Can We Build a Better Summer Olympics?" The panel features Olympic gold medalists Greg Louganis and Lashinda Demus, athlete and ASU sports historian Victoria Jackson, athlete and former CEO of Women's Sports Foundation Donna Lopiano, and Chairman Emeritus of the Southern California Committee of The Olympic Games Barry Sanders. Register here.
L.A. Poetry Brothel presents Streamers & Dreamers Wilde Pride show on June 14 at 6:30 p.m. on Facebook Live. The streaming event includes live music, aerial performances, poetry, music, and more. Register here. After the show, you can also purchase private poetry sessions, held in Zoom breakout rooms, from the cast.
Every Monday through June 29, Business Inside the Game (BIG) and two-time NBA All-Star Baron Davis will host a conversation on how to create opportunities in all communities. Part One covered investing in the future of minority entrepreneurs, while Part Two, live on June 15 at 6:30 p.m., is "Sports & Culture: Athletes For Justice: A Conversation with Athletes about Prison Reform, Laws and Activism." Check it out on YouTube here.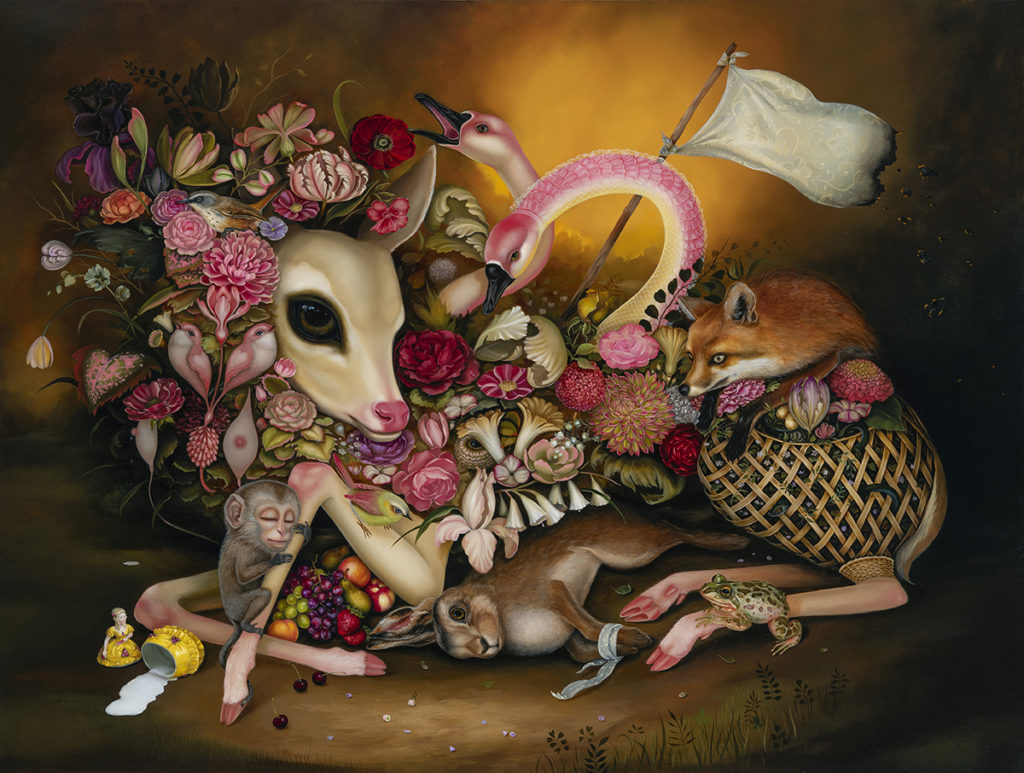 On Saturday, June 13, artist Jennybird Alcantara's show "Lullaby of the Bounty in Repose" will launch online at KP Projects.
The Wallis has summer arts courses available for all ages online. Topics include storytelling, musical theater, acting, personal expression, and more. See a full list of classes and register here.
Sophie Taeuber-Arp was a 20th-century avant-garde artist who worked across numerous mediums. Starting June 11, see 30 of her works online at Hauser & Wirth.
Sierra Madre Playhouse presents an online staged reading of Stephen Sachs's Bakersfield Mist on Monday, June 15 at 7:30 p.m. The synopsis: "Maude, a fifty-something unemployed bartender living in a trailer park, has bought a painting for a few bucks from a thrift store. Despite almost trashing it, she's now convinced it's a lost masterpiece by Jackson Pollock worth millions. But when world-class art expert Lionel Percy flies over from New York and arrives at her trailer home in Bakersfield to authenticate the painting, he has no idea what he is about to discover." Tickets are free, but you'll need to register here.
Zombie Joe's Underground Theater streams Astroglyde 2020 every night through June 22 at 8:30 p.m. It's a series of short performances and soliloquies of "truth, terror, and titillation." Catch a different one each night.
Grand Park's Sunday Sessions continues on June 14 with a 6-hour virtual House dance party starting at 2 p.m. This week, it's LADIES FIRST featuring Bella Fiasco, Kim Lee, Kronika, Leenie, Storm the DJ, and Suga Shay. More info here.
Gather your family for a special bedtime version of Paws & Pages with Annenberg PetSpace every Wednesday evening from 7-7:30 p.m. The online reading will feature a new story each week, followed by a virtual pet encounter with adoptable pets and a Q&A with animal care and adoption specialists. The event will finish with viewers helping Annenberg PetSpace "tuck in" an adoptable pet.
Thanks to a partnership between the Two Bit Circus Foundation and Annenberg Learner, 150 Two Bit Circus Foundation projects are now available for free. These STEM/STEAM projects are suitable for teachers, parents, and students.
LA Art Tours hosts donation-based virtual graffiti and mural tours in the Downtown Los Angeles Arts District every Thursday and Saturday. Expect a live guide streaming on the streets and interacting with viewers. Guests will also be sent a PDF containing images of artists seen on the tour.
Art + Practice and the Hammer Museum present a virtual tour of an exhibition derailed by the lockdown titled Collective Constellation: Selections from The Eileen Harris Norton Collection. Explore artworks by in a range of media by an intergenerational, multi-ethnic group of artists including Shirin Neshat, Betye Saar, Doris Salcedo, Amy Sherald, Lorna Simpson, Carrie Mae Weems, and Lynette Yiadom-Boakye.
Several gardens are reopening to the public with health and safety modifications for social distancing. See our list here.
Drive-movie theaters are also open to the public, allowing guests to watch a film, enjoy concessions, and practice social distancing inside their cars. Check out which ones are open now here.
Even more at-home ideas:
Remember that if you want updates sent straight to your inbox, you can sign up for the We Like L.A. email newsletter.