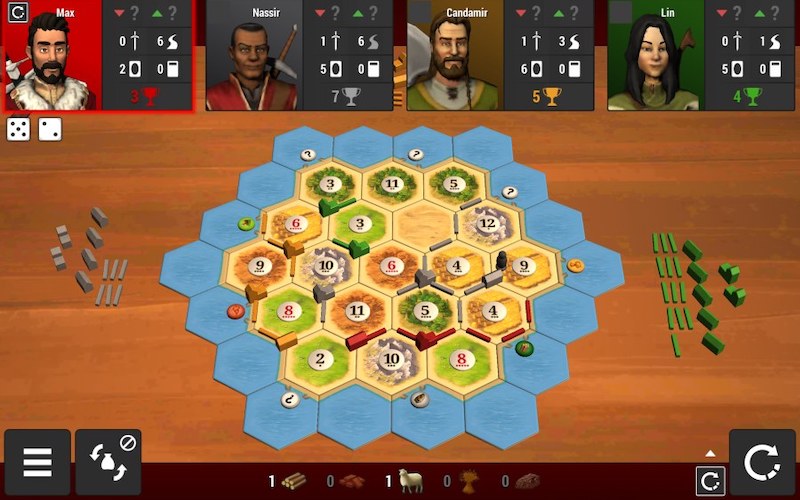 Once upon a time, a time that seems so distant from now, we used to gather at friends' homes to play board and video games. Now it seems the only game we can play is an extended version of Hide 'n Seek. I'll hide in my home and you give me a head start of maybe two to three months? To hold off the pangs of isolation, however, I've been trying to find ways to play games with my friends online. Here are some ideas.

Play tabletop RPGs on Roll20. Roll 20 is an online tabletop platform made for Dungeon & Dragons and other RPGs. Manage your character sheet, roll for initiative, see maps, and even play mood-setting music all in one place. Plus, you can chat through text or video, so it's kind of like you're hanging out. Except you have to bring your own snacks. You could also check out Fantasy Grounds, too, though I haven't used this one myself.

Play video games with friends on Steam. Back when bars were a thing, I put many a quarter in the Gauntlet machine at Blipsy in Koreatown. I also play a lot of co-ops on video game platform Steam, and it turns out you can play Gauntlet online with friends. There are a few ways you can play on Steam, including joining games you both own or using the Remote Play Together function to play games one of you owns. It's free to sign up for a Steam account and browse what's available. Some popular multiplayer games that aren't too tough to get into include Lovers in a Dangerous Spacetime, Castle Crashers, and Overcooked. I will say that I've been playing Castle Crashers with friends who also own it and Lovers with different friends over Remote Play Together. The latter has been glitchier than the former. If you're more in the mood for a board game experience, you could try Mysterium, Ticket to Ride, or, uh… Pandemic. And if you want to play a story-rich co-op that will take hours and hours, I can't recommend the isometric RPG Divinity: Original Sin 2 enough.
Play Settlers of Catan online. This popular strategy game has dominated many past board game nights. The online version is available for Windows, Mac, iOS, and Android and should keep you and your friends busy for a while.
Dominion is a deck-building strategy game in which you and up to three other players attempt to become the greatest monarch in the land. Play it online for free or, if you get really into it, spring for a subscription to get all the expansions.
Play Cards Against Humanity, Go Fish, Checkers, and other simple games online at playingcards.io. Just create a room, then ask your friends to join using your room code.
Video chatting app Houseparty has four games, including trivia and a drawing game. You can chat with up to eight friends at a time and pop into any chat your friends have going. Of course, you should know that anyone you're friends with can start a video chat with you whenever you're in the app. You'll want to make sure you're decent before you open it.
Jackbox offers fun, accessible multiplayer trivia, word, and other kinds of party games that you can join with your phone. One person can host, then everyone else can log into the game with a room code. Jackbox has a whole FAQ on how to best play its games while social distancing. (Or, just watch the video above.)
There are a few online platforms with a virtual cabinet of board games. They include Board Game Arena, where 'shelves' include 7 Wonders, Yahtzee, Sushi Go, and several others. Many are free to play, while premium games require you to have or play with someone who has a subscription. Subscriptions prices are listed in Euros, but come out to $4.38/month or $26.28/year. You could also try Tabletopia, which is a gorgeous site with loads of games. Subscriptions range from free to $9.99/month. Or, Tabletop Simulator (available on Steam for $19.99) includes several "base games" and allows you to create your own.
If you want to play a physical copy of a game you own, check out this guide from No Proscenium on how to play a tabletop game over Zoom or another video chatting app.
Are you more into puzzles? Alone Together is a collaborative puzzle game for two people. Though you can play with a partner in your home, you can also play over the phone or video chat with anyone, anywhere. You just need two different screens. First, go here, then start the game for players one and two. Each of you will see different information on your screens. By communicating what's in front of you, you'll work together to solve puzzles, crack codes, and ultimately win the game.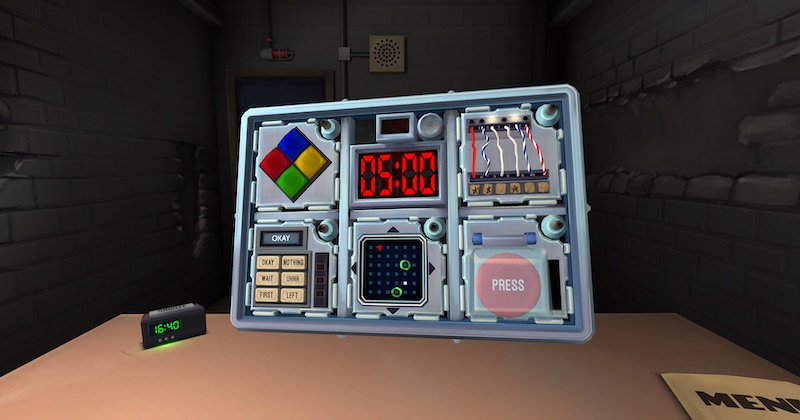 Similarly, Keep Talking and Nobody Explodes can also be played by multiple people looking at different screens. The object of this game is to disarm a bomb. One person acts as the "defuser" and they can see the bomb. Everyone else must look at the bomb manual and communicate the correct codes and wires to clip. To act as defuser, you'll need a copy of the game, but anyone can access the manual. Find more remote play tips here.
One of the last things I did before Safer at Home was play an escape room at 60 Out in Echo Park. Obviously, escape rooms are all closed now, but I found a few escape room-esque games you can play online with friends. (If you're looking for something to play alone, I suggest mobile games Forever Lost, The Silent Age, and The Room series.)

Escape Room Herndon in Virginia has an online, Harry Potter-themed puzzle adventure here. Take a look at each puzzle in order. When you think you've got the correct answer, you can enter it and hit solve. Some puzzles, they advise, may be easier to solve if you can print them out. There's also another Harry Potter-themed escape that's ideal for all ages. It comes from Sydney Krawiec, Youth Services Librarian at Peters Township Public Library in Pennsylvania, and is entirely constructed in Google Docs. You'll click through the story, entering the answers to riddles and puzzles as you progress. 
Escape room ParadigmQ in Vancouver also has an online escape game, The Doctor is Missing. You're a junior ranger looking over the notes of Dr. Wrightwood, a Bigfoot hunter who has seemingly disappeared from her remote woodland cabin. Poke around her website to see if you can uncover her whereabouts. Start here. Anyone can access this site, so you and your friends can fire up Zoom and solve it together. (Note: You'll probably want a printer for this one, too.)
The Escape Game has a digital version of their at-home game, Unlocked: The Heist – Vol. 1: Chasing Hahn, here. For $10, buyers receive access to video, photos, and other downloadable materials, while the game itself is played in a web browser. I've only played through the first round of puzzles, but I've enjoyed it so far. To play with a team, you can start a video chat in an app that supports screen sharing.
I haven't done a "live" game yet, so I can't vouch for them, but they're out there! Trap Door Escape is offering a livestream escape room in which players use a chat function to guide an IRL player through the game. Another option is YouEscape, which also offers solo and team live escape games. Puzzle Break's The Grimm Escape is another online escape game where you and your team video chat to solve the room's puzzles.
And Los Angeles's own Escape Room LA has a new virtual streaming game on Zoom called The Lost Pyramid. If you've played their pyramid room in the past, note that this is a different game. A live host will lead groups of 2-6 through a series of audio and visual clues and puzzles. You'll have one hour to solve them all. Tickets are $13.50/person. Meanwhile, The Bunker in Pasadena is hosting a narrative game on Instagram where you choose what happens next. See Instagram for details.
And, finally, there's Stay the F*** Inside, the most topical game you could play right now. It's a drinking game where players flip through 150 digital cards while video chatting together. Some prompts include drink if you binged Tiger King or drink if you're the first person who can correctly state what day it is. It's pay-what-you-want ($4.99-$9.99) and all proceeds benefit Meals on Wheels.