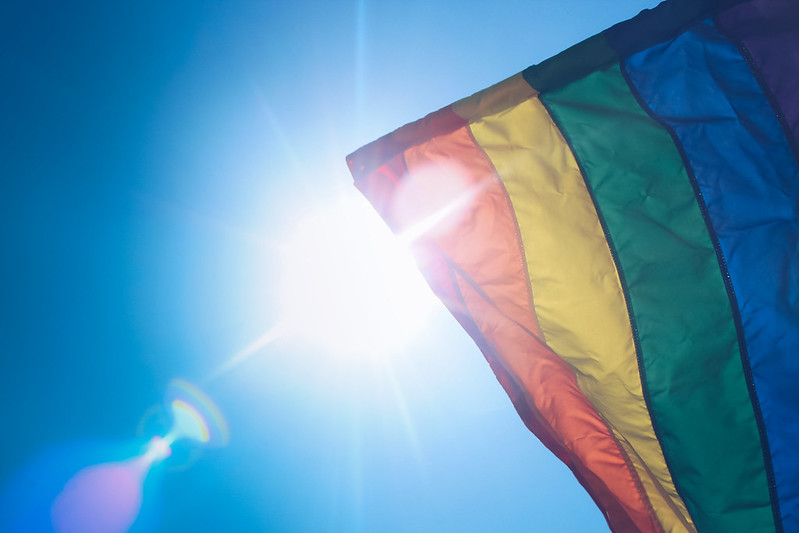 Though L.A. Pride was canceled in May, organizers Christopher Street West today announced a protest march in solidarity with Black Lives Matter.
The march won't take place in West Hollywood, as it has in years past. Instead, the group will meet on June 14 at 10 a.m. at Hollywood and Highland. This is where Los Angeles's first Pride march occurred back in 1970.
"Fifty years ago Christopher Street West took to the streets of Hollywood Blvd. in order to peacefully protest against police brutality and oppression," said Estevan Montemayor, President of CSW Board of Directors in a statement. "It is our moral imperative to honor the legacy of Marsha P. Johnson and Sylvia Rivera, who bravely led the Stonewall uprising, by standing in solidarity with the Black community against systemic racism and joining the fight for meaningful and long-lasting reform."
On June 28, 1969, the NYPD raided the Stonewall Inn, a gay bar located on Christopher Street in Greenwich Village, and began arresting those inside. Patrons and neighbors rebelled in what is now known as the Stonewall Rebellion or Stonewall Uprising. Christopher Street West formed and organized the first Pride parade in Hollywood a year later. About 1,000 people showed up that year, and today, the annual event draws about 500,000 people.
Everything is different this year due to COVID-19. CSW decided to call off its 50th annual Pride due to the health risks, promising to offer some digital programming in its place.
While we'll have to wait until 2021 for some elements of L.A.'s annual Pride, like afterparties in nightclubs or the weekend festival, Angelenos can come together in 2020 to honor its core message: the call for equality and justice, and an end to police profiling and brutality.
Of course, the solidarity march doesn't mean COVID-19 is over. If you're out there protesting now or if you plan to attend on June 14, please remember to wear a cloth face covering, wash or sanitize your hands frequently, and practice social distancing whenever you can.